Apple Live TV Service Likely Delayed Until 2016: Why Is Cable Disruption Taking So Long?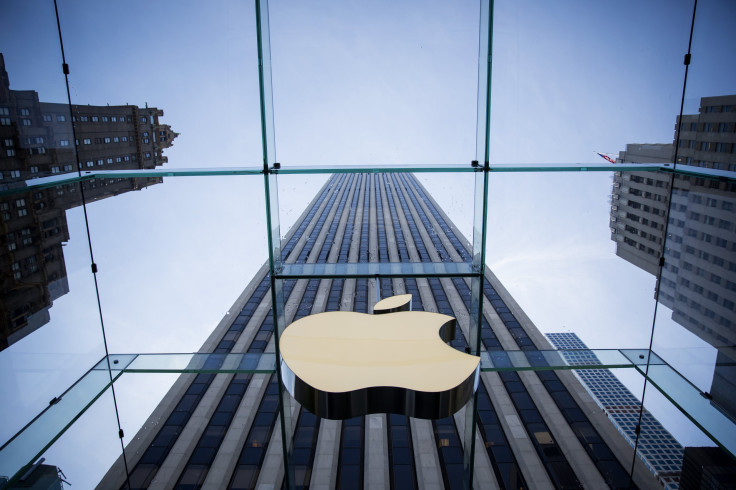 Remember nine years ago when Steve Jobs debuted the first Apple TV device and everyone predicted the tech giant would revolutionize the television industry just as it did the music industry? If you're still waiting for the Apple Inc. equivalent of a cable subscription -- that is, a set-top box that lets you stream live TV channels in addition to consuming on-demand content at will -- the bad news is, you're probably going to have to wait a little bit longer.
Apple's long-rumored Internet TV service, which fans had hoped it would unveil at its annual event in San Francisco next month, will reportedly not debut until 2016, according to Bloomberg. That means the promise of cutting the cable cord and subscribing to an over-the-top service that gives you roughly the same number of channel-surfing options is on hold as well.
The irony here is that the old-school linear TV model is ripe for disruption. Ratings are down. Cord-cutting is up. The industry is struggling in almost every measurable sense. It would only stand to reason that a notorious disrupter like Apple would swoop in and rewrite the rulebook. So why hasn't it happened? One possibility is that things just aren't bleak enough yet.
"Apple will not enter the TV business until it can create a superior product, and the TV industry is not yet in enough pain to work with Apple to enable that superior product," Richard Greenfield, an analyst at BTIG Research, wrote in a blog post Tuesday, which outlined some of the reasons why we're still waiting for Apple television.
Greenfield echoes the sentiment of media reports speculating that Apple has been unable to negotiate programming rights that would enable it to offer the service at a low price. The company reportedly wants to price the service between $30 and $40 a month. That would make it more expensive than Sling TV, the product from Dish Network that offers a skinny bundle for just $20 a month. But Apple is determined to include broadcast networks as well, something Sling doesn't offer.
Broadcasters aren't opposed to the idea (Les Moonves of CBS Corp. has said repeatedly he'd be happy to be a part of Apple TV), but they're not ready to give up their broadcast signals without the hefty affiliate fees they're used to commanding.
As Greenfield points out, affiliate negotiations, which take place separately among local broadcasters, are something of an anachronism in a national media landscape. Rather than strike deals with respective affiliate groups, Apple, Greenfield writes, would prefer that the national broadcasters -- ABC, CBS, NBC and Fox -- negotiate with the local broadcasters to offer Apple a national feed. "That is an extremely complicated process that requires a fragmented affiliate industry, which is already scared for their long-term future, to all work together and likely long-term disintermediate themselves," he wrote.
He added that the network affiliate model has "no reason to exist in the modern-day video industry."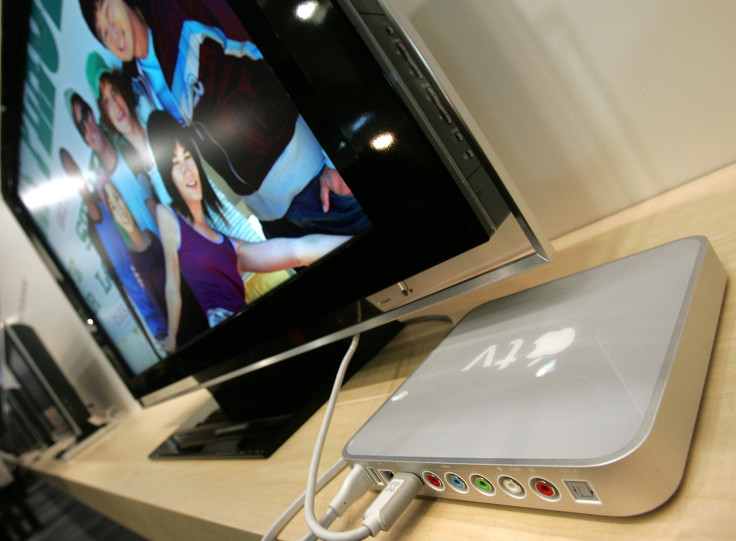 How To Bust A Bundle -- Without Going Bust
Another potential impediment to Apple's TV service is deciding which channels to include -- and which it can afford not to include -- in the skinny bundles it likely wants to offer. Media conglomerates have traditionally negotiated their channel groups together as a way of gaining bargaining leverage. If cable providers want Disney-owned ESPN, they have to take ESPN2 and maybe even the Disney Channel. But products like Sling are testing consumers' tolerance for paying for channels they never watch.
"Skinnier bundles are clearly gaining traction," Amy Yong, an analyst with Macquarie Capital, said in a research note last week, noting that the industry lost 240,000 subscribers in the last quarter.
The question now is, how bad do things have to get before disruption takes hold? The traditional model, as Greenfield points out, is still highly profitable, and those who profit are probably in no hurry to change the rules.
For the music industry, the havoc wreaked by Apple's iPod and iTunes was swift and decisive. Most analysts suspect the TV industry will succumb to a similar fate in time -- if not to Apple, then another company with the vision, negotiating skills and technical ability to make it happen. In the meantime, the static and status quo will have to suffice.
Christopher Zara covers media and culture. News tips? Email me. Follow me on Twitter @christopherzara.
© Copyright IBTimes 2023. All rights reserved.