Apple, Samsung And Others Meet Indian Officials To Discuss Laptop Import Curbs, Domestic Manufacturing Plans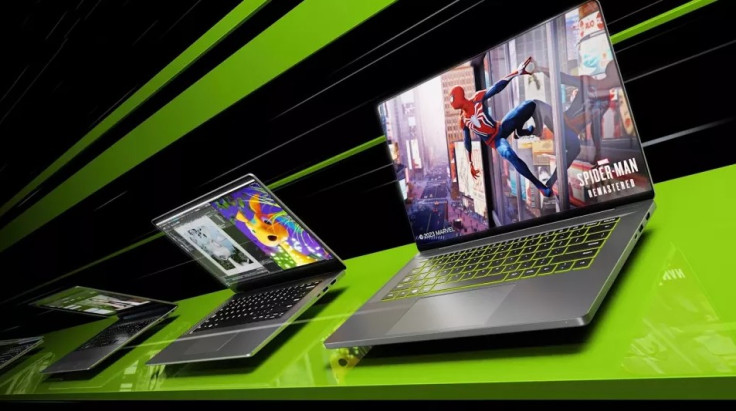 KEY POINTS
Representatives from global tech firms met with officials from India's IT ministry Tuesday
Concerns were shared about India making it mandatory for companies to have a valid license to import laptops
India's new order is part of its grand scheme to bolster domestic manufacturing capabilities
Representatives from some of the world's largest laptop and PC makers have been asked by Indian officials to expedite their plans to manufacture in India after the country imposed restrictions on the import of laptops.
Major tech companies, including Apple, Samsung, HP and Dell, met with India's Minister of State for Electronics and Information Technology Rajeev Chandrasekhar and other officials from the IT ministry in a Tuesday meeting and shared concerns about new restrictions announced on laptop imports.
Companies were caught off-guard when India's Directorate General of Foreign Trade (DGFT) announced on Aug. 3 that it would be mandatory for companies to have a license to import laptops and other devices. The unexpected order also said that the move would be immediately put into effect as part of India's bid to boost domestic manufacturing and turn itself into a global manufacturing hub for electronics.
The DGFT released a new order on Aug. 4 and announced that the import curbs would be deferred and that companies would have a three-month window before the import of laptops becomes restricted. Only companies with a valid license will then be able to import laptops into India starting Nov. 1.
In the Tuesday meeting, representatives from the major electronic firms met with Indian officials to share their concerns. India's Ministry of Electronics and IT (MeitY) also asked them to submit their manufacturing plans in India.
"The companies were a bit shaken that the import restriction was put in place without consultation. We explained to them that it was not intended, which is why the government quickly moved and created the three-month window," a senior government official was quoted as saying.
Some companies asked the officials for clarity on the required licenses, while some requested an extension of the three-month window during the meeting.
"The government admitted that the notification should not have been brought in with immediate effect. We urged the government to extend the deadline further so that we can fulfill demand through imports till the time we identify supply chain partners and start manufacturing in India," a representative from one of the laptop companies said.
India has been aggressively pushing its "Make in India" initiative, which aims at bolstering the country's domestic manufacturing capabilities and increasing its export competitiveness.
New Delhi has managed to achieve notable feats in the phone manufacturing segment and is likely to try and replicate some of the achievements in the laptop manufacturing segment as well.
Currently, India is already seen as a global player in software development, but its current stake in laptop and PC manufacturing is very small.
"Globally, the size of the world's computer software market is about 1/5 of the computer hardware market. So, it makes sense that India captures a part of this market. Presently, India's share is negligible in the hardware sector even though India is a prominent player in the software sector," Sanjib Pohit, author and professor at the National Council of Applied Economic Research (NCAER), India, told International Business Times.
Pohit also believes that rapid moves to curb laptop imports might not have the intended result and that initiatives like the Production-Linked Incentive scheme, in which the Indian government offers cash awards and other incentives to businesses, should be given more focus.
"Intension is good but you can not achieve this goal by a knee-jerk action. Ideally, if you want to build manufacturing capacity in the hardware sector, include it in the Production linked incentive scheme," Pohit added. "You can not expect a dramatic change by imposing an import tariff. It will escalate the cost in the software sector also. Overall, it will have a negative impact. The world will perceive as a protectionist country."
© Copyright IBTimes 2023. All rights reserved.