Apple Shares Shrug FTC Subpoena, Climb On New Price Targets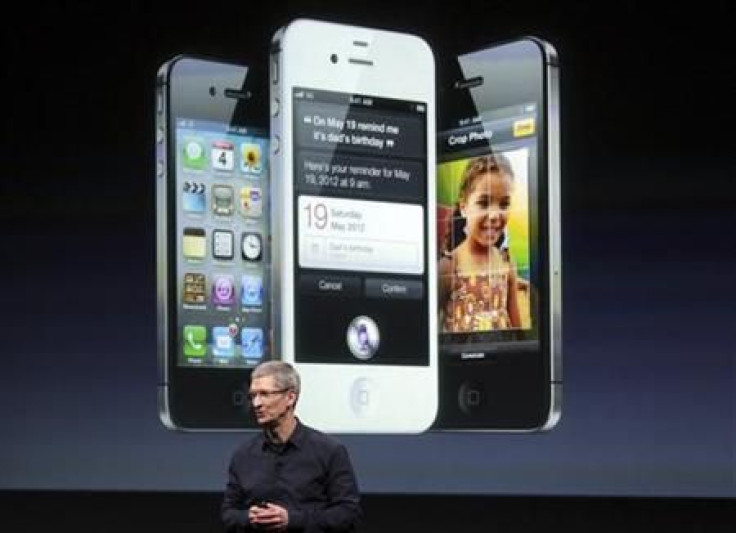 Shares of Apple (Nasdaq: AAPL) kept surging Wednesday, even after the company was subpoenaed by Washington, because two more analysts raised price targets.
At the close, Apple shares set a new record close of $589.58, up $21.48 or nearly 4 percent, after setting another all-time high of $594.72. The rise brought the Cupertino, Calif. company's market capitalization to a record $549.7 billion.
Earlier, Morgan Stanley analyst Katy Huberty raised her target for the shares to $960 over the next 12 months, only a day after Jefferies analyst Peter Misek hiked his target to $699 from $599. Cannacord Adams analyst T. Michael Walkley boosted his target to $710.
Huberty said while Apple shares keep setting records, reports the new iPad is a sellout, coupled with the company's $97.6 billion in cash and investment seem to ensure steady growth in earnings and revenue.
Even at Wednesday's record, Apple shares trade at a price-earnings ratio of 16.79, compared with some other technology sector shares such as Microsoft (Nasdaq: MSFT) , with a P/E ratio of 11.9 and IBM (NYSE: IBM) with a P/E of 15.7.
Meanwhille, the U.S. Federal Trade Commission sent a subpoena to Apple as part of its probe into practices of Google (Nasdaq: GOOG), a report said.
The FTC, which has been known to be looking at Google, the No. 1 search engine, more about 18 months, wants information about how Apple makes search information available on the iPad as well as the iPhone, a Bloomberg report said.
Apple had no comment. Google, in Mountain View, Calif., had no comment but has in the past acknowledged both the FTC and the European Commission are looking at its practices.
Apple has used Google on the iPhone since it was introduced in 2007 and the iPad since its 2009 introduction for search as well as for maps.
For years, Google Chairman Eric Schmidt served as an Apple director but he quit in 2009 when the FTC said it would look into relationships between the two companies. Subsequently, Google has beefed up its legal staff and hired some former officials from the FTC as well as the Justice Department.
Shares of Google closed at $615.99, down $1.79.
Any FTC investigation could be costly and involve both Apple, the world's most valuable company, and Google, in expensive and time-consuming lawsuits. Conceivably, the FTC or the Justice Department could bring antitrust cases against either or both companies.
Last year, in an indication it was taking a tougher approach, the Obama Administration sued to bar AT&T (NYSE: T)'s attempt to acquire T-Mobile USA from its German parent on grounds it would stifle competition. Rather than face a trial that would have begun last month, AT&T quashed the takeover in December.
© Copyright IBTimes 2023. All rights reserved.
FOLLOW MORE IBT NEWS ON THE BELOW CHANNELS