Are E-readers more popular than tablets in the US?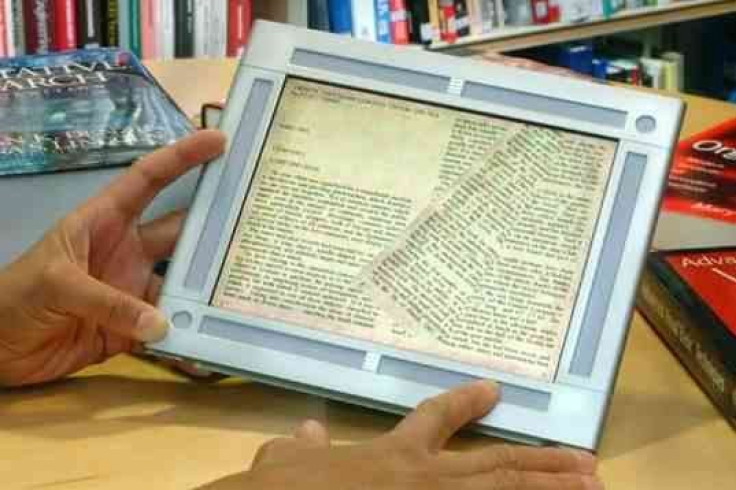 A research conducted by the Per Research Center's Internet and American Life Project has shown that majority of the adults in the US own E-readers as compared to tablets.
The percentage of the US grown-ups owning an E-reader has doubled from 6 percent to 12 percent between November 2010 and May 2011.
The owners are mostly adults younger than age 65 and those living in households with incomes of no less than $75,000.
"These findings come from a survey conducted from April 26-May 22 among 2,277 adults ages 18 and over, including surveys in English and Spanish and on landline and cell phones. The margin of error for the sample is plus or minus 2 percentage points," said Kristen Purcell, Associate Director of Research at the Pew Research Center.
Tablets, which are similar to E-readers but developed for more interactive web functions, have not seen the same level of growth in recent months.
In May 2011, 8 percent of adults were reported to own a tablet such as a Samsung Galaxy, an iPad or a Motorola Xoom. This is, more or less, the same percentage (7 percent) of adults who reported owning a tablet in January 2011, and shows just a 3 percentage-point increase in ownership since November 2010.
There is, however, an important overlap in E-reader and tablet ownership. 3 percent of US adults own both devices, 9 percent own an e-book reader but not a tablet, and another 5 percent own a tablet but not an E-reader.
"Both e-book reader and tablet computer adoption levels among U.S. adults are still well below that of other tech devices that have been on the market longer. Cell phones are far and away the most popular digital device among U.S. adults today, followed by desktop and laptop computers, DVRs, and MP3 players," added Purcell.
The results shown in the report are based on telephone interviews that were conducted by the Princeton Survey Research Associates International from April 26 to May 22, 2011, among 2,277 adults, aged 18 and older, the official Pew Internet website reported.
© Copyright IBTimes 2023. All rights reserved.