'Are You The One?' Season 3, Episode 6 Spoilers: Boys Cause Drama By Using Strategy, Not Love, To Find Perfect Matches [VIDEO]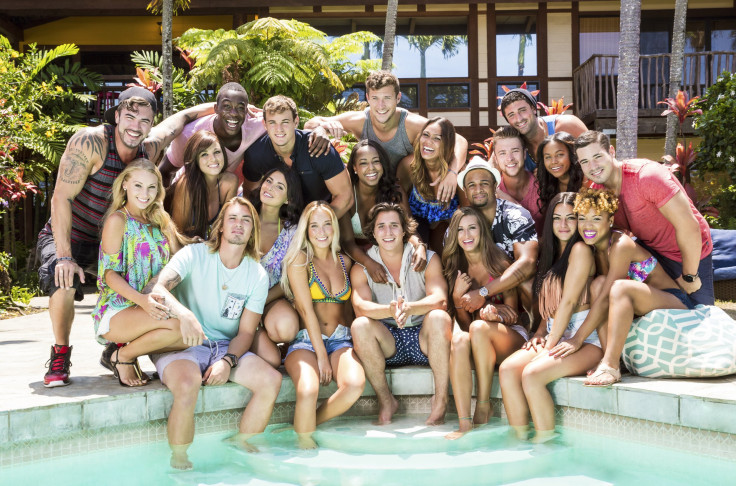 With the cast of MTV's "Are You the One?" halfway through Season 3, things are going to get intense during episode 6's matchup ceremony. The synopsis for Wednesday's upcoming installment, "Getting Lei'd," reveals the male contestants will decide to play with their minds, not their hearts.
Episode 6 will have the cast see who is "down 4 getting lei'd and who is getting played," teases the network's synopsis. But it won't be all fun and games. According to the episode summary, the nine remaining single men in the house will be a source of "frustration" for the ladies during the weekly matchup when they decide to "bring strategy 2 the matchup ceremony." And that won't be the only source of drama.
With Kiki looking to find her perfect match following two failed attempts in the truth booth, her first connection in the house, Devin, will "flip his lead" with jealousy.
While Devin rages over Kiki, Zak will make a new love connection. Despite fawning over Cheyenne in episode 5, he will hit it off with Hannah during a lustful luau. "At this lover's luau I fully thought I was gonna connection with Cheyenne but I see Hannah, the most beautiful girl at the luau, and you know what? I'm like, it's time to see if there's something there," Zak says in a sneak-peek video.
After recently breaking things off with Chuck, Hannah seems to agree. The episode 6 video shows the two potential lovebirds sharing a steamy kiss in front of their house mates.
"I just think Zak is attractive," Hannah comments. "Chemistry is what pushes you in the direction towards somebody."
While Hannah and Zak appear content in their newfound romance, Cheyenne is less than thrilled. "At the luau I was going to go for Zak," she says. "I would have liked to pop that cherry first."
Watch the "AYTO?" episode 6 sneak peek here:
Will the Season 3 cast blackout for a second time in episode 6's matchup ceremony? Fans will have to wait until Wednesday, Oct. 28, to find out! "Are You the One?" airs Wednesdays at 10 p.m. EDT on MTV.
© Copyright IBTimes 2023. All rights reserved.