'Are You The One?' Season 4 Spoilers: Episode 2 Truth Booth Results In Violence [RECAP]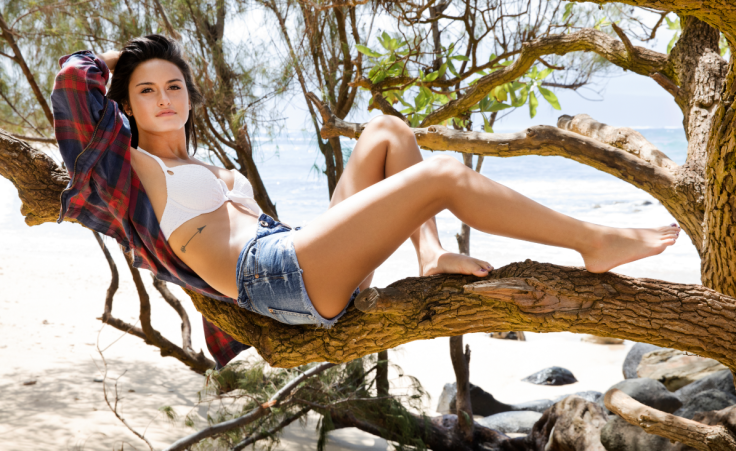 Fresh from their first successful matchup ceremony, the Season 4 cast members of "Are You the One?" celebrate and continue to get to know one another in episode 2, but they are not all happy. Tyler says he's upset about being the last one picked after his drama with Francesca and Nicole. And John is also upset after Emma chose him during the ceremony, despite his strong feelings for Julia. John says his heart tells him Julia is his match.
First Challenge
Host Ryan Devlin reveals that the first getaway challenge will be one familiar to fans of the MTV series. He tells the contestants to split into pairs and match facts about their housemates to their photographs. To get the facts, however, they must first lick different pastes — including fish paste — off windows concealing the facts.
The teams gag over the paste, but three winners are announced. Morgan and Nicole finish first by getting the highest number of fact matches while John and Julia place second. Emma says she's sad about her date with John, but that she's used to waiting for men. Tying for third are Sam and Alyssa on the one hand and Asaf and Francesca on the other hand, but Ryan announces that the latter team locked in the fastest, earning Asaf and Francesca the date.
Back at the house, John tells his co-stars to send himself and Julia into the truth booth. Prosper says he believes they're just in lust, but John says he and Julia most likely have mutual friends on Facebook and are meant for one another. Emma and some of the other women in the house agree they need to send in John and Julia to find out the truth. Julia, who admits she has a history of leading men on, says she doesn't know whether John's aware she doesn't think they're a match, but she's OK with going into the truth booth with him.
Love Springs
As the winners of the challenge await their dates, some new romances begin in the house. Mikala says she's a Cameron fan and can feel their chemistry. They share their first kiss in the confessional shortly afterward.
Sam and Alyssa also hit it off. Sam admits he's used to being a girl's best friend. "I'm literally a third-grade girl in a jock's body," he says, admitting his love for "Twilight" and the "High School Musical" series. Alyssa says she feels Sam could be who she needs because he's sensitive.
Asaf and Francesca run into a roadblock in their relationship. Asaf asks Francesca to go to the boom boom room to "cuddle," and she obliges. On camera, Francesca says she wants to spend all her time with Asaf, but when he starts to initiate sex, she backs off. When Francesca says she doesn't want to look foolish. Asaf counters that he believes she is unsure about their relationship.
Although not all the couples during the first week are on good terms, Giovanni and Kaylen continue to bond. He tells her he wants to build a new life and shares his plans to be a husband and a father someday. Kaylen says she can't think of another guy in the house that can give her what she needs like Giovanni.
The Dates
The three couples get to roll down a mountain in aquaballs. John remarks that getting into a bubble "half naked" with the girl of his dreams is fun.
After splitting off for some alone time, Asaf tells Francesca he feels like she is his "little sister." Francesca says he appears to be upset because of her lack of desire to hook up, but he says that's not true. Francesca tells the cameras she's happy she didn't hook up with Asaf after his sibling comment.
Meanwhile, John tells Julia there are many signs she's his match and that she makes him feel like his "heart's about to explode out" his chest. Julia says she's attempting to be optimistic but is hoping they're not a match because she doesn't want to upset John. "Obviously, I'm falling for you, Julia, and I don't think I'll be able to stop it," John says.
Truth Booth
While some houseguests vote for Asaf and Francesca, calling them one of the stronger couples, the majority decides to send in John and Julia. Unfortunately for John, the booth reveals they're not meant to be.
John is upset by the news and cries on camera. He says it doesn't make sense how his feelings for Julia could be wrong. When Julia tells John his real match will be "lucky," he says he's aware they're two different pages. On camera, Julia says she's "kicking herself" for giving their romance time in the game.
"I want to be with you! I don't want to be with anybody else!" he yells. "You're the trophy that I've always wanted."
'Punch-Drunk Love'
When John overhears Prosper laughing during his conversation with Julia, he confronts him. Prosper says it is too early in the game to know whether he's in love and that they were merely in lust. John maintains that Julia, who he has yet to kiss, is the one for him and punches the wall while storming out of the room.
Victoria makes it clear to John she's not OK with violence and Kaylen suggests he go home. Cam and Sam try to hold John back when he talks to the females, but he manages to run outside, yelling about Prosper laughing in his face. Kaylen attempts to confront John, calling him a "punk a--," but Tori holds her back. The men tell John to walk away from the situation.
If the result of the truth booth wasn't enough, Julia says John's violent actions make it clear that he's not her match.
Matchup Ceremony
Ryan tells the men in the house that this week is their chance to pick their matches. Morgan creates controversy when he chooses to sit with Alyssa, despite her bond with Sam. Alyssa is upset with Morgan's decision, but Sam makes it up to her by running over and giving her a hug and a rose, which makes the house cheer. Sam says that as long as they're together in the end, he doesn't mind anybody who sits with Alyssa.
When Kaylen sees Giovanni at the ceremony, they share a kiss. Kaylen says she's falling for him and reveals they're even talking about marriage. "I told her, 'Listen, keep this finger free, because it might be sooner than you think,'" Gio says, gesturing to her ring finger. "I'm not here for the games."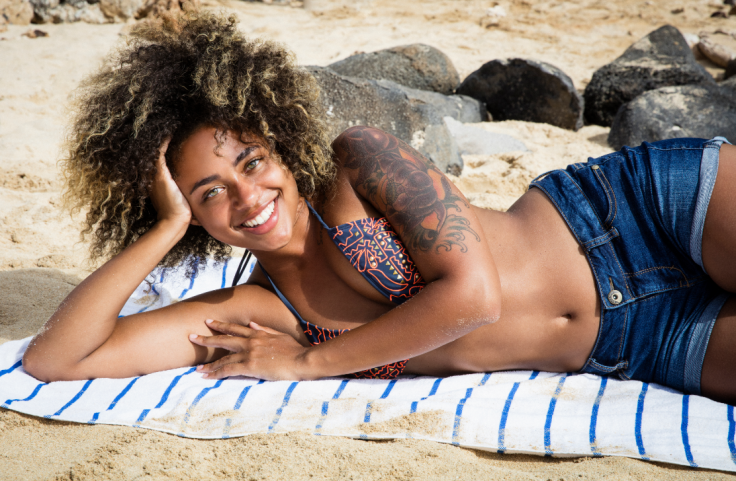 At the ceremony, John says he still thinks Julia is his true match. Ryan tells John to give the process a shot because he might find an even deeper love.
Despite the fears of some cast members they will black out due to Morgan's pick, three beams of light are revealed, meaning three perfect matches are in their presence. Ryan tells the cast members to push themselves beyond their comfort zones and work together as a house to find their perfect matches.
Here's Who Chose Who in Episode 2
Cam-Julia
Tyler-Victoria
Stephen-Tori
Cameron-Mikala
Morgan-Alyssa
Sam-Francesca
Prosper-Emma
Asaf-Camille
Giovanni-Kaylen
John-Nicole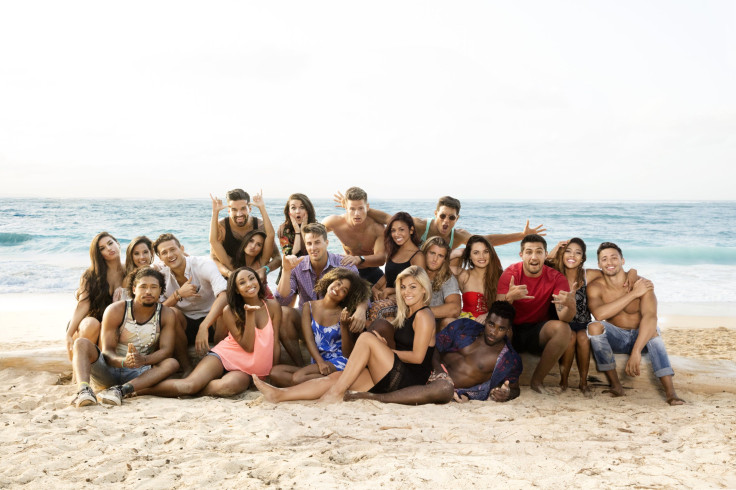 "Are You the One?" airs on MTV Mondays at 10 p.m. EDT.
© Copyright IBTimes 2023. All rights reserved.