'Are You The One?' Season 4 Stars Prosper And Tori Dish On Episode 1 Truth Booth Shocker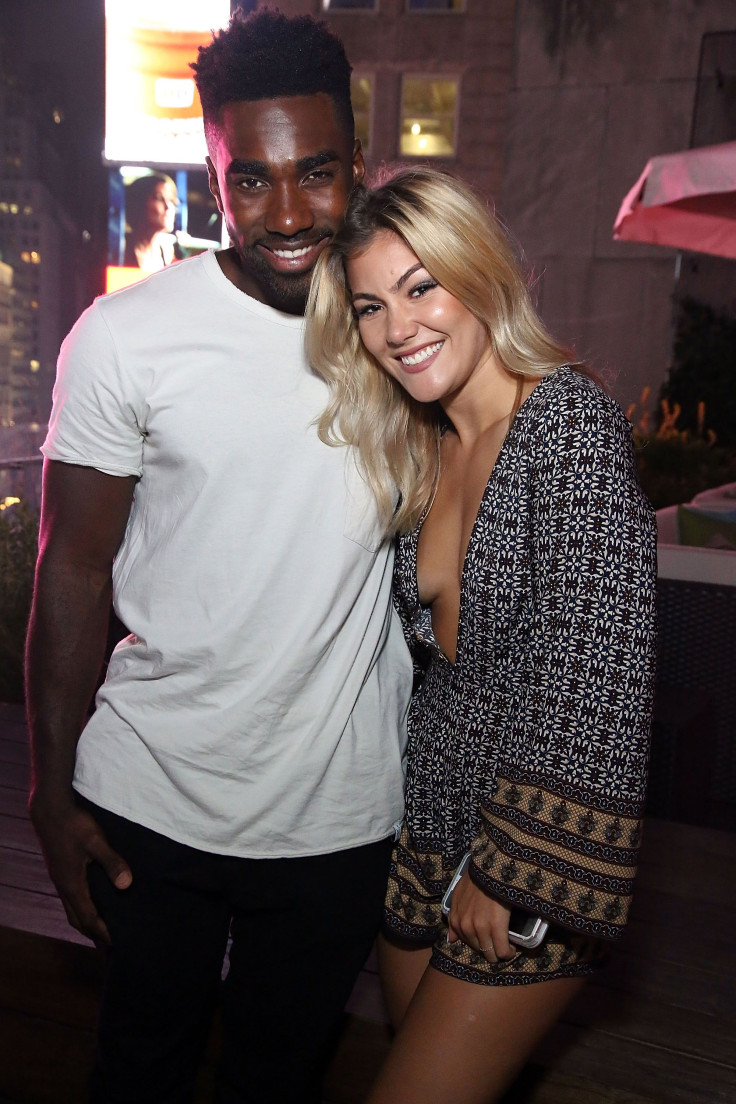 Tori and Prosper were convinced they were a perfect match. On the Season 4 premiere of "Are You the One?" the cast members went on the first series of dates, and despite the house deciding to send them into the truth booth over two other couples, they learned they were not a perfect match in episode 1.
At a screening at MTV headquarters in New York, the pair opened up about the premiere shocker to International Business Times. "Out of all the couples, I felt like we had the most chemistry," Prosper Mbongue-Muna told IBT of his "love at first sight" pick.
In the episode, host Ryan Devlin revealed this season's twist, which promised to add $250,000 to the shared $1 million jackpot if the house's first truth booth visitors were revealed to be a match. Tori Deal immediately picked Prosper out of the crowd during the "love at first sight" challenge and Prosper, a 25-year-old upstate New York native, said he knew she could be the one. But despite bonding over their love of music, the duo failed to win the promised $250,000 in episode 1.
Tori, 23, said her taste in men led her to believe Prosper was the person the matchmakers had picked for her. "I knew they were going to put me with a black guy because I can handle that," she said. After hitting it off with Prosper back at the house, the Astoria, New York, resident was certain he was the real deal, so much so that she was prepared to move to the honeymoon suite with him — the location where all perfect "AYTO?" matches live out the remainder of the show. (Cast member Mikala Thomas told IBT Tori didn't even unpack her belongings she so was sure!)
"I think that after I met the other guys, I'm like I know that he's the one," Tori said. "Just by how the other guys interacted with me and I was like 95 percent sure."
"I definitely counted it as we could be a potential match," Prosper said, sharing their strong chemistry was clear to both them and their housemates. "It was very early. The chances could be slim to none but at the same time even when she pointed me out, like how we connected there and then that night and the next day we went on the date, and then we were going into the truth booth, like everything up to that moment building. I was like, 'Oh this is too early, but she could potentially be my match.' The chances were so high for me."
Walking back into the house after she and Prosper failed to win the additional $250,000, Tori said she felt guilty. "I felt bad walking into the house. I thought the house was going to [be] mad at me. They're going to hate us because I was very convinced and convincing that we were a match."
Looking back, Tori said her feelings for Prosper felt authentic, despite their short-lived courtship. "It's very real," she dished. "I almost feel stupid for how real I thought it was. I was holy s---. I f---ing picked my match out! My intuition is on point. I was like I see things. But totally didn't."
While the first truth booth visit was unsuccessful, Prosper wasn't quick to give up on the idea of love. He revealed his strategy going forward was getting to know everyone in the house and, as a result, have a "handful" of dates. As for Tori, she joked she's still pining over her first date partner. "I don't want to talk about it," she joked. "Even as it all went on I still am like he's my match. He's a good guy. We're very friendly now."
Are you disappointed Tori and Prosper were not a match? Sound off below! Catch "Are You the One?" Mondays at 10 p.m. EDT on MTV.

© Copyright IBTimes 2023. All rights reserved.