'Are You The One?' Season 5 Drama: Julia Rose Confirms Stephen Breakup, Fights With Hannah On After Show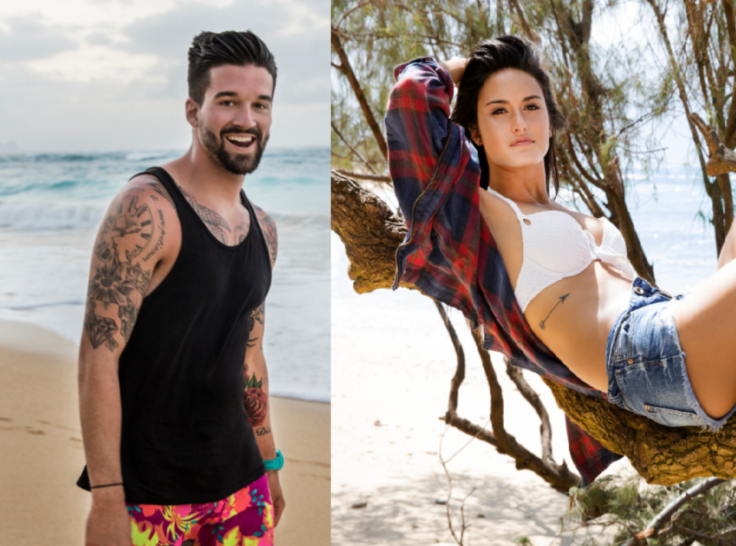 If you thought Wednesday's Season 5 installment of "Are You the One?" was intense then you probably didn't tune in for the after show, "The Aftermatch."
During the special, Season 4 cast member Julia Rose made an cameo, which included her making explosive claims about Season 5 star Hannah Fugazzi and her ex Stephen McHugh.
Julia immediately laid into Hannah after meeting her onstage. The "AYTO?" alum, who viewers will remember continued to date Stephen after learning they were not a perfect match during the 2016 installment, slammed Hannah for allegedly seeing Stephen in Las Vegas recently.
Julia started off the conversation by asking the MTV newcomer how her trip to Vegas with Season 5 cast member Taylor Selfridge went. Hannah replied it was "great" and when Julia asked if she ran into any "cool people," Hannah immediately replied she saw Stephen.
"Did it never occur to you that maybe you shouldn't go to Vegas with Stephen?" Julia asked.
Hannah defended herself by saying Stephen was the one who approached her and Taylor first. When Julia continued her questioning, Hannah admitted to not remembering how she first started communicating with Stephen.
"Why would he come to Vegas if he was in a relationship with you? Maybe you should ask him that," Hannah countered before advising Julia to speak to her ex privately. "You're coming at the wrong person," she said.
Julia confirmed that she and Stephen are no longer together because of the time he spent in Vegas. She revealed that they stopped talking two days prior to "The Aftermatch" taping. Julia and Stephen had been together since March when Season 4 wrapped.
MTV promised to update on the Julia, Stephen and Hannah situation during the next "The Aftermatch," but the cast has already added their two cents to the situation. Stephen retweeted Taylor's post Wednesday night that read: "If we go down, we go down together." He followed up with posts that indicated he was going to rise above the drama.
Hannah, meanwhile, has continued to emphasis her belief that Julia should have hashed things out with Stephen, not her.
"Are You the One?" airs Wednesdays at 9 p.m. EST on MTV. "Are You the One? The Aftermatch" immediately follows.
© Copyright IBTimes 2023. All rights reserved.
FOLLOW MORE IBT NEWS ON THE BELOW CHANNELS