ARMYs Look! Suga Says He Thinks BTS Will 'Go On Tour' Again In 2025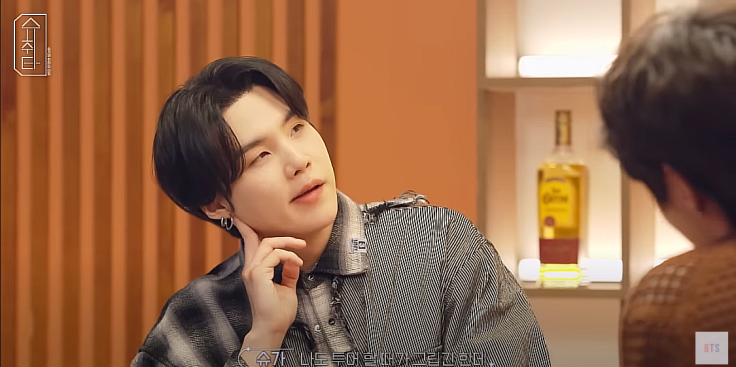 KEY POINTS
Suga has dropped episode 124 of his popular talk show," Suchwita"
Suga revealed that he believes BTS could go on tour again by 2025
The South Korean group is currently on a hiatus
All seven members of BTS may be pursuing different paths at the moment. But Suga recently reassured fans that they will be working together again — hopefully by 2025 —after completing their mandatory military service in South Korea.
On Wednesday, the 30-year-old South Korean rapper dropped episode 14 of his talk show, "Suchwita," where he and his bandmate, J-Hope, went for a round of drinks to talk about their individual lives as well as their hopes for BTS' reunion in the future.
While talking about the experience of going on tour and performing across different cities worldwide, Suga revealed that he missed touring as "OT7" more than ever.
"I miss those times too. I've released solo albums and [done] solo concerts too. But I think we're most awesome when we're all together," Suga said, to which the 29-year-old "Arson" rapper agreed, saying, "Yeah, we can't beat that."
The "Daechwita" hitmaker then got candid about how BTS would be in about two years, claiming that he believed they would last for a long time and even go on tour once again.
"I think we'll be together for a long, long time. I think our team will last a long time, [and] I think in 2025, we'll be able to go on tour as a whole group," he said. "I think we'll be able to feel it again when that time comes. I hope that the team that we've dedicated ourselves to will come back together as soon as possible so that we can show everyone what we can do. I don't think that feeling will change."
As for J-Hope, he said that after going through solo projects, releasing solo albums and doing global promotions, the "synergy will be immense" once he reunites with RM, Jungkook, Jin, Jimin, V and Suga since they've also gathered more experience.
"I think that when we're back together [after a long time], we'll have a different kind of energy. So, I'm waiting for that, and I'm looking forward to it," J-Hope said.
Following the release of the episode, fans — known as ARMYs — reacted to the news on Twitter. Some even mentioned that they've got to start saving up for the tour.
"When Yoongi says there will be a tour as a group in 2025, THERE WILL BE A TOUR IN 2025," one user commented on a post by Twitter user @taebokkiii, which included a screenshot of the conversation between Suga and J-Hope.
Another commented, "No matter what happens [I'll] be at that concert.. let me start saving."
"I already want to see all 7 of them together in 2025," a third user stated.
"Can't wait to see them again!!" a fourth user said.
BTS went on a hiatus in June last year to pursue individual endeavors and enlist in South Korea's military service. Jin and J-Hope already entered the military in December 2022 and April 2023, respectively. Meanwhile, RM, Jungkook, Jimin, V and Suga have yet to announce further details about their enlistment plans.
Most recently, Jungkook made his solo debut, releasing the now-chart-topping hit "Seven." Reports are also circulating that V will release a solo album by the third quarter of 2023, but BigHit Music has yet to confirm the claims, only saying, "We will reveal more details once the schedule is confirmed."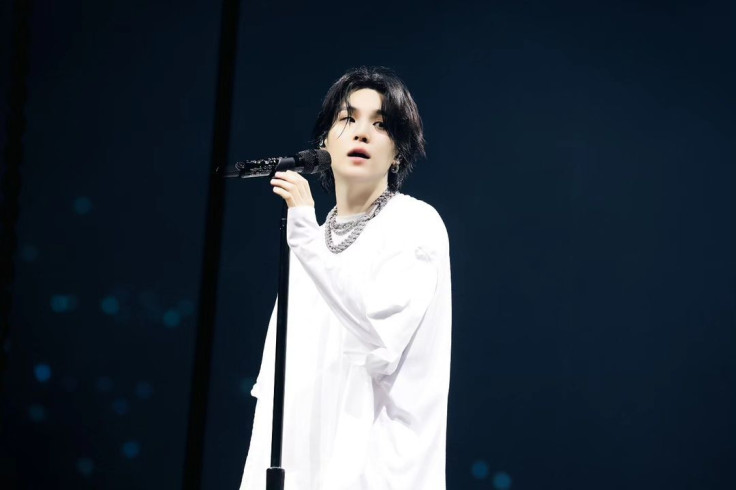 © Copyright IBTimes 2023. All rights reserved.