AstraZeneca COVID-19 Vaccine 100% Effective In Preventing Deaths, Hospitalization: US Study
KEY POINTS
AstraZeneca's COVID-19 vaccine offers complete protection against deaths and hospitalizations
Experts did not find evidence of the vaccine increasing risk of developing a rare blood clotting disorder
The company plans to apply for emergency use authorization in the U.S.
The COVID-19 vaccine developed by AstraZeneca and the University of Oxford provided strong protection against coronavirus-related deaths and hospitalizations, the company announced Monday.
In a press release from AstraZeneca, the company announced that a Phase III clinical trial found its AZD1222 vaccine is 79% effective in preventing symptomatic coronavirus and 100% effective against preventing severe disease, hospitalization and death across all age groups.
The results are very similar to the findings in Johnson & Johnson's coronavirus vaccine, which had a 66% efficacy against "moderate illness" and offers complete protection against hospitalization and death.
Concerns about the vaccine's safety were also addressed in the press release. This comes after several AstraZeneca COVID-19 vaccine recipients in Europe developed the rare blood clotting disorder cerebral venous sinus thrombosis (CVST).
Experts from an independent data safety monitoring board (DSMB) did not detect an increased risk of CVST or events characterized as thrombosis among the 21,582 trial participants who received a shot of the vaccine.
The trial, which involved more than 32,000 participants overall, was the largest test of its kind for the vaccine. Among participants, at least 79% were Caucasian, 8% African American, 4% Native American, 4% Asian and 22% Hispanic.
The trial participants also included a diverse age group, 20% of which were people 65 years and over. At least 60% also had pre-existing medical conditions associated with an increased risk for severe COVID-19.
AstraZeneca's vaccine has been given emergency use authorization in more than 50 countries. Mene Pangalos, executive vice president of BioPharmaceuticals R&D at AstraZeneca said the company is preparing to submit the trial data to the FDA for approval.
"These results add to the growing body of evidence that shows this vaccine is well tolerated and highly effective against all severities of COVID-19 and across all age groups. We are confident this vaccine can play an important role in protecting millions of people worldwide against this lethal virus," she said in the release.
"We are preparing to submit these findings to the U.S. Food and Drug Administration and for the rollout of millions of doses across America should the vaccine be granted US Emergency Use Authorization," she added.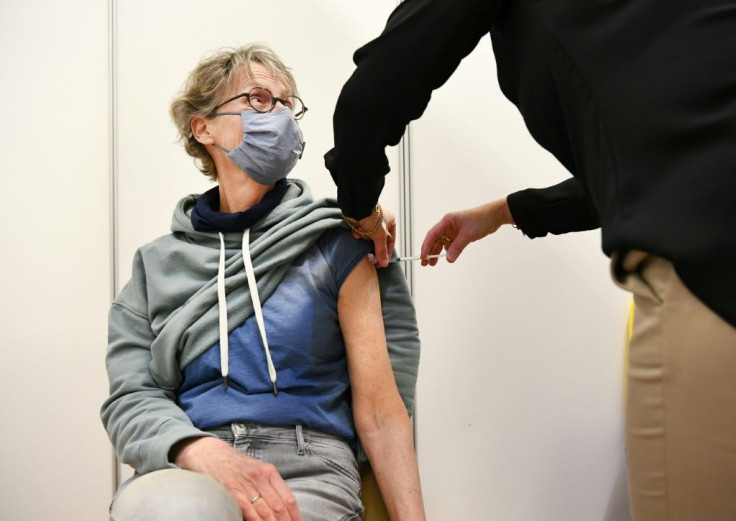 © Copyright IBTimes 2023. All rights reserved.