Atlanta Falcons Head Coach Prediction: One Candidate Stands Out Above Rest In Search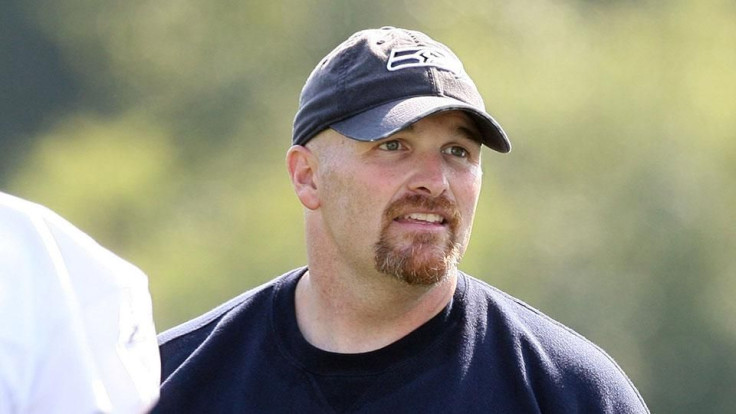 When assessing the best available head coaching jobs around the NFL, Pro Bowl quarterback Matt Ryan and electric receiver Julio Jones were supposed to be major candidate draws for the Atlanta Falcons. They also have a massive, state-of-the-art, $1.2 billion arena opening in 2017, and a devoted fan base that was 12th in attendance despite a dismal 6-10 finish to the season.
But after three weeks, the Falcons still haven't found a replacement for Mike Smith and just watched two top choices in Rex Ryan and Todd Bowles go off to the Buffalo Bills and New York Jets, respectively.
Atlanta does have two very intriguing prospects in Detroit Lions defensive coordinator Teryl Austin and Seattle defensive coordinator Dan Quinn, but they specifically run the risk of losing out on the former unless they act quickly.
According to the Atlanta Journal-Constitution, the Falcons have done just that with Austin's second interview moved up from Thursday to Wednesday.
The Falcons perhaps scheduled the meeting earlier so as to fend off overtures from the Denver Broncos. NFL Network's Albert Breer pointed out that the Broncos formally requested permission to speak with Austin, the only such request they've done in the early stages of their search for John Fox's replacement.
Atlanta general manager Thomas Dimitroff's job security could also be on the line, depending on how the coaching search winds up. According to ESPN, when Smith was fired on Dec. 29, team owner Arthur Blank said: "Everything relative to football operations, outside of coaching, is up for scrutiny and for discussion. Everything."
Missing out on both Ryan and Bowles aren't exactly good signs for Dimitroff's future, and the fact that he's still employed by the Falcons flies in the face of teams like the Bears and Jets who completely cleaned house and started from scratch in the front office on Black Monday. But last week they even shifted some duties to assistant GM Scott Pioli, which might increase pressure on Dimitroff.
Austin or Quinn could very well help Dimitroff keep his job for at least one more season. Austin, 49, paid his coaching dues first on the college scene, and eventually made it to the NFL in 2003 with the Seahawks as a defensive backs coach. He held the same position with Arizona, before leading the Florida Gators defense in 2010.
Austin finally landed a defensive coordinator gig with Detroit, and in one year showed his mettle. In 2013, the Lions were No. 16 in total defense with the No. 23 pass defense. This season, Detroit ranked No. 2 in total defense and was in contention for the NFC North and one of the top seeds in the conference largely due to Austin's work.
Austin is also available now, unlike Quinn. However, the 44-year-old has a good reason for being unavailable. Seattle is possibly en route to a second Super Bowl appearance and maybe another victory with Quinn at the helm of a stingy defense.
And perhaps as a result, ESPN's Adam Schefter cited league sources who said Quinn is now the Falcons top choice. The report indicates that Atlanta is willing to wait for Seattle's season to wrap up, win or lose, in order to land Quinn. And there is mutual interest with NBC 4 in Washington reporting that Quinn "wants" Atlanta's top spot.
The Falcons still have some backup options. The AJC also reported that others under consideration include New England offensive cooridinator Josh McDaniels, current special teams coach Keith Armstrong, Denver offensive coordinator Adam Gase, and former Buffalo head coach Doug Marrone.
Prediction: Quinn. The long list of candidates were all interviewed, but none seem to be piquing the Falcons interest like Quinn. Since they appear patient, Quinn might be too much to pass up. He's already been on a Super Bowl staff, and would seemingly know how to create a winning atmosphere in Atlanta. But does Quinn really want the job? He will likely weigh strong offers from the Broncos, 49ers, and Bears, but Quinn's best destination is probably in Atlanta.
© Copyright IBTimes 2023. All rights reserved.