Aubrey Huff Anxiety Attack: What Causes Performance Anxiety In Athletes?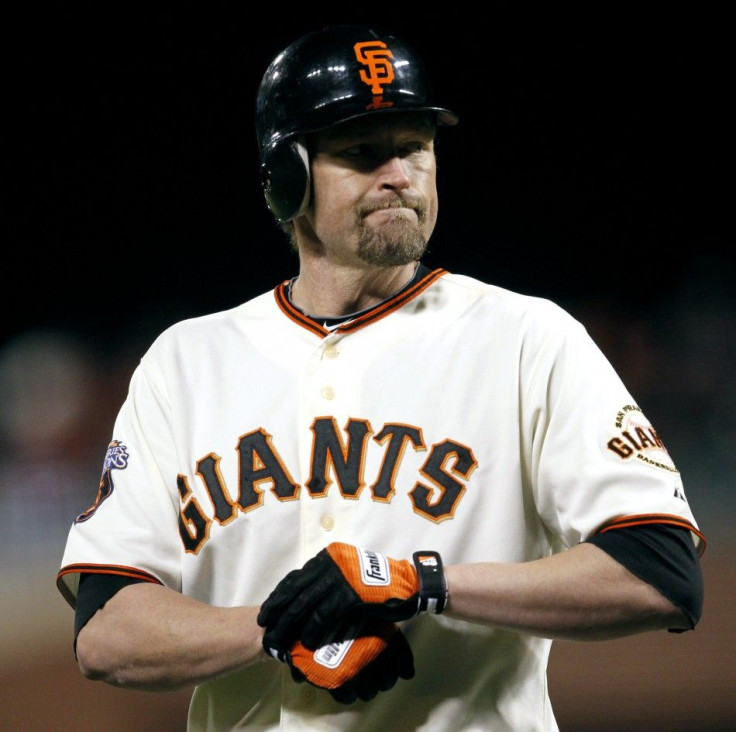 Speculation turned into confirmation Wednesday when Aubrey Huff's disappearance from the San Francisco Giant starting lineup was explained.
A serious performance anxiety attack has placed the Giants first baseman on the 15-day disabled list, according to the San Francisco Chronicle.
The Giants organization has reportedly been instrumental in arranging help for Huff, 35, a key puzzle piece to the 2010 World Series championship team whose play has declined since.
Huff's condition is not new to the sport of baseball, as he now joins a list of high-profile ball players who have experienced anxiety attacks.
Players such as Cincinnati Reds first baseman Joey Votto, the 2010 National League Most Valuable Player; pitcher Zack Greinke, the 2009 American League Cy Young Award winner; and former A's pitcher Justin Duchscherer have all gone through the causes and effects of the sidelining condition.
But while a consistent pattern of performance anxiety can be seen in the sport of baseball, as well as other professional sports, it comes as no surprise since the causes of the condition are everyday occurrences for many of these prominent athletes.
According to a report done in 2010 by Livestrong, the Social Anxiety Institute says that social anxiety disorder, also known as performance anxiety, is a persistent fear of performance situations--such as an athletic event--in which you're exposed to unfamiliar people or to possible judgment by others.
But while the latter can pretty much apply to any professional situation - in the office or on the field - the SAI says that athletes are particularly susceptible to its crippling effects because of the very public nature of their efforts.
With sports performance anxiety, athletes fear that they will perform their activity or sport in a way that will cause them to feel embarrassment or humiliation. In some instances, performance anxiety can lead to panic attacks and a complete inability to perform a task that the athlete, in a non-competitive setting, have flawlessly performed countless times, according to the SAI.
Dr. John Douillard, a Boulder, Colorado-based chiropractor and author of the book Body, Mind, and Sport, also spoke to Livestrong in 2010 about some of the earlier events that can lead to the development of performance anxiety later in life.
The first major failure in life often is a sports-related failure, perhaps a humiliating incident in a physical education class or an embarrassing performance in an intramural sport, Douillard told Livestrong.
While Huff, a 12 year veteran of the MLB, is not said to have any early sports-related failure, the San Francisco Chronicle does cite two significant incidents that could be played a role in his anxiety attack.
At the young age of six, Huff's father was murdered in Texas. According to court records obtained by the Chronicle, Huff is going through a divorce in Hillsborough County, Fla., where his wife, Barbara, filed for dissolution of their six-year marriage on Jan. 31. The couple has two children.
As the above facts could potentially be related the anxiety, Giants manager Bruce Bochy reportedly spoke to Huff on Wednesday, but could not speculate on whether Huff's anxiety was triggered by baseball or his personal life.
I don't know if he knows, Bochy told the Chronicle. It could be both.
Huff went home to Tampa, Fla., Monday amid speculation that he skipped out after an embarrassing moment in Saturday's game against the Mets in New York, where he played second base for the first time in his career.
Huff will reportedly address the situation when he rejoins the team Friday or Saturday in San Francisco.
© Copyright IBTimes 2023. All rights reserved.