Auditors Warn Jet Airways to Raise Funds to Meets its Obligations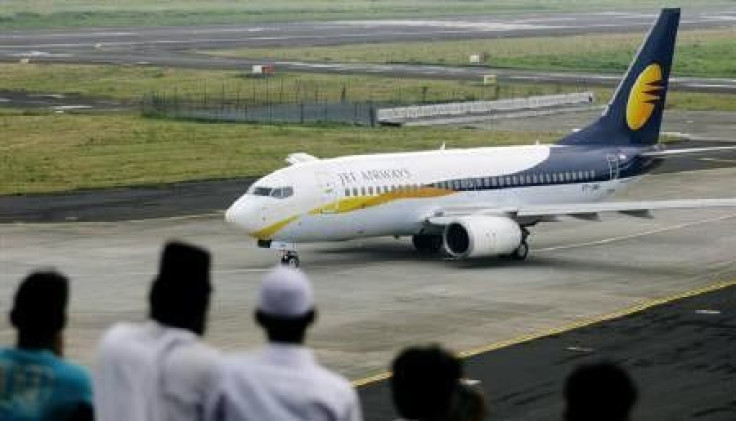 Just on the heels of the cash-strapped Kingfisher Airlines running into trouble, the auditors of India's biggest carrier Jet Airways have warned the company, saying that it needs to raise funds or generate cash flows in the future to meets its obligations, including financial support to its loss-making subsidiary JetLite.
Deloitte Haskins & Sells and Chaturvedi & Shah said in a report dated Nov. 11 that raising money is crucial if Jet's accounts have to be prepared on a going concern basis in the future. The report was released to the stock exchange on Monday.
In September, auditors of smaller rival Kingfisher Airlines had warned the carrier needed to infuse funds to continue as a going concern. Jet, which enjoys nearly a quarter of the market share, swung to a net loss in September quarter, compared with a profit a year ago, hurt by rising fuel prices and a forex loss in the quarter.
Jet is better relatively to Kingfisher in terms of financial strength. I definitely think they will make a profit over the time and shore up their capital, said an analyst with a local brokerage who requested anonymity. Jet has a different business model. They have a preponderous international fleet, adequate flight strength and they have been able to protect their market share. It will be able to meet its obligation to service debt, the analyst added.
The company's shares rose as much as 4.5 percent in early deals on Wednesday, despite the auditor's comments. At 12.31 p.m. (0701 GMT), they were up 3.95 percent at 248.6 rupees. Shares of the carrier, valued by the market at over $400 million, have lost as much as 67.5 percent of their value in 2011.
Earlier this month, Jet had said it was looking at several non-payroll areas at cutting costs including plans to sell and lease back aircraft as well as cut interest costs by converting rupee loans into dollar debt.
Reuters could not immediately reach company executives for a comment.
India's airline sector is struggling under rising fuel costs and a heavy debt burden, making it tough for them to raise funds and forcing cancellation of aircraft orders. The Centre for Asia Pacific Aviation (CAPA) has forecast a record $2.5-$3 billion loss for Indian airlines for the year ending March 2012.
© Copyright Thomson Reuters 2023. All rights reserved.