Babysitter Michael Plumadore Kept Aliahna Lemmon's Head in Freezer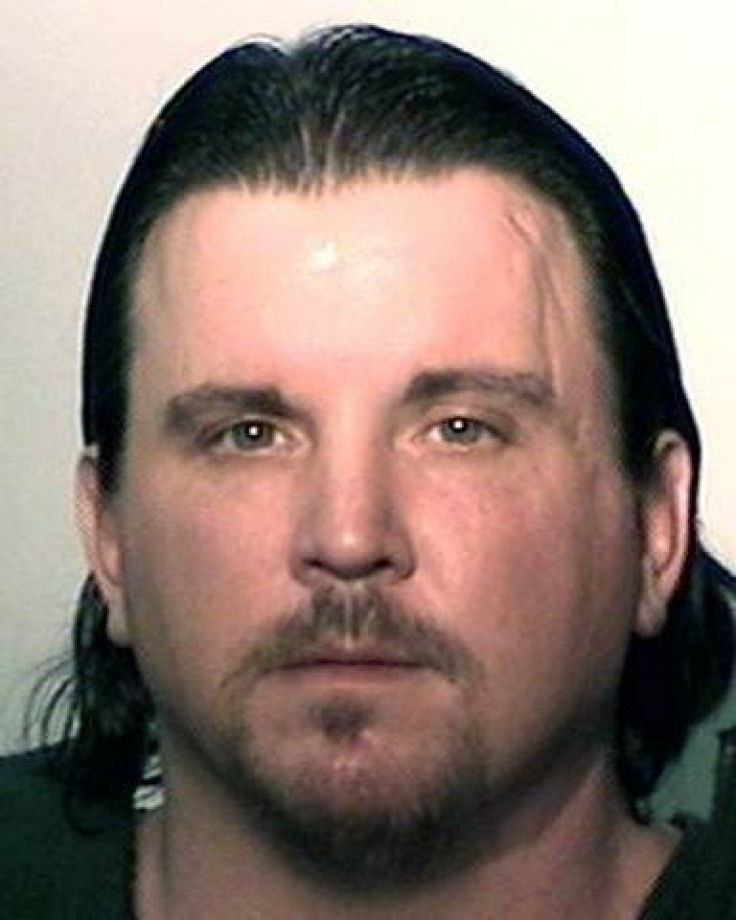 Michael Plumadore, a babysitter and trusted neighbor, has confessed to bludgeoning 9-year-old Aliahna Lemmon to death with a brick before dismembering the Indiana girl and storing her feet, hands and head in a freezer.
Allen County sheriff's investigators said in an affidavit that Plumadore, 39, admitting to killing Aliahna last Friday.
Girl's Head Found in Freezer in Gruesome Killing
Plumadore had originally claimed that Aliahna disappeared while he was sleeping Friday morning. He had been babysitting her and her two sisters while their mother recovered from the flu in the Fort Wayne trailer park where they all lived.
According to the affidavit, however, Plumadore now freely admitted that after killing the girl on the steps of his home by bludgeoning her with a brick. He hid her body in his freezer in the early hours of Dec. 22.
Plumadore later dismembered the body with a hacksaw, disposing pieces of her remains in a nearby dumpster.
But when crime scene techs checked out Plumadore's home on Monday, they made a gruesome discovery: Aliahna's hands, feet and head were still in his freezer.
'He was a trusted family friend'
Plumadore's arrest comes as a horrifying shock to the Lemmons, who viewed him almost like family.
I have no, no qualms about saying that Mike would never hurt any of those children, or any children, period, Aliahna's grandmother Amber Story told CNN hours before the arrest.
Story said she believed the girl, who suffered from partial hearing loss and partial blindness, could have sleepwalked out of the Indiana home and gotten lost.
Lemmon's relatives say Plumadore had cared for Aliahna's grandfather until he died early this month, and that he was living in the grandfather's mobile home.
He was a trusted family friend, Aliahna's step-grandfather, David Story, told AP, still reeling from news of the arrest.
For local investigators, however, Plumadore's story just never sat right.
The story just didn't make sense to our investigators or to me when I first heard it, Sheriff Ken Fries said, according to CBS.
I thought: this is the guy we needed to focus on. If we are going to find her, he's going to be the one who has the answers for us.
Those answers came late Monday, when investigators arrested Plumadore and received a full confession.
The babysitter told investigators where Aliahna's body could be found, ending all hope that the 9-year-old Fort Wayne native would be found alive.
No Motive in Horrific Slaying
Plumadore has yet to give any motive for the brutal slaying.
But many living in the trailer park already have one theory, as horrible to contemplate as the killing itself: that Plumadore may have targeted Lemmon for sexual abuse, and killed the girl to keep her quiet.
According to a state Web site, 15 registered sex offenders live in the park that numbers about two dozen homes, and neighbor Elizabeth Watkins told MSNBC that residents kept to themselves in part because of the high number of sex criminals living nearby.
Plumadore is not on Indiana's registered sex offenders list, but he does have a criminal record in Florida and North Carolina that includes convictions for trespassing and assault.
Watkins said she didn't know Plumadore and was shocked when he heard of the girl's death.
I'm numb, I'm totally numb. I don't know what to think, she said.
'Nothing had been ruled out'
It did come to a horrible conclusion, Fries told WANE-TV. [But] we have somebody in custody now who can pay the price for it.
A judge ordered Plumadore held without bail or bond at an initial hearing Tuesday, sheriff's department spokesman Cpl. Jeremy Tinkel said.
Plumadore has yet to be formally charged in Aliahna's death.
Mike McAlexander, the Allen County chief deputy prosecutor, wouldn't say whether anyone else was suspected of being involved, saying nothing has been ruled out.
© Copyright IBTimes 2023. All rights reserved.