Bamboozle 2012 Bands: Incubus? Drummer, Jose Pasillas, Talks The Bands Friday, May 18 Performance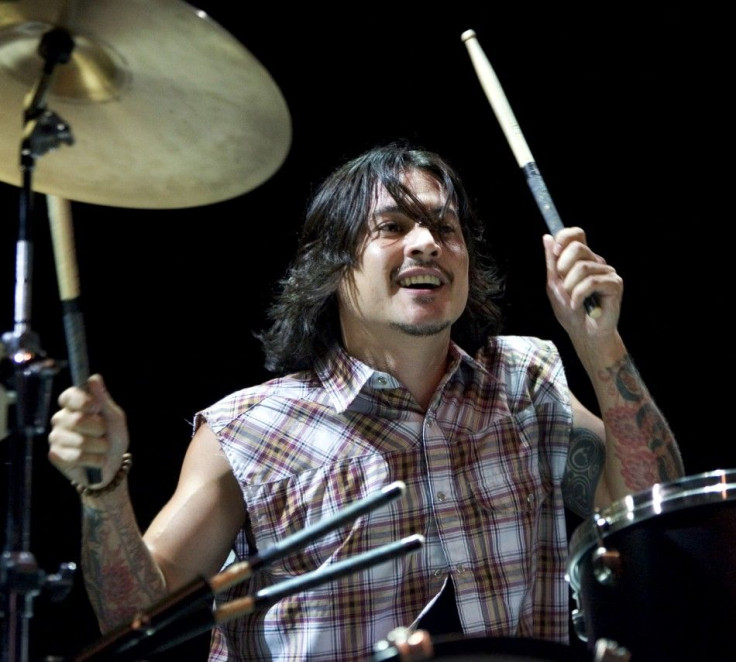 The Bamboozle Music Festival is a little over two weeks away and the excitement is building in Asbury Park, New Jersey. This year marks the 10th anniversary of the three-day music festival that is set to take over Asbury Park's Convention Hall May 18-20. With a whopping seven stages, the head honchos of Bamboozle have made sure to pack the days with some big names.
One of these big names ready to storm the beaches of Asbury Park is Incubus. The band has released seven albums since they formed in 1991 and are ready to once again put on a killer performance for those flocking to New Jersey for their Friday, May 18 performance.
We had a chance to talk with original band member, drummer Jose Pasillas, about the upcoming Bamboozle Festival and their performance.
They're just kind of different animals, Pasillas says of playing festivals compared to headlining their own show. The bonus of playing a festival such as Bamboozle though is the chance to check out other bands. It's more of a barbecue-type feeling and setting, he says. I'll see the set of the day and check out whose playing.
As for their Bamboozle performance, Pasillas says It'll be a good mix of the seven records, definitely some new material for sure. The drummer doesn't play favorites though. Every record has a few songs that just really move me, so it's very hard to pick the favorite child, Pasillas says joking. There are songs from every record that I like to play.
Incubus released their latest album, If Not Now, When? in 2011. A much different sound from S.C.I.E.NC.E. or Make Yourself, the album is still phenomenal, showing the range and growth of the band. From Incubus' newest album, Pasillas personally enjoys Adolescents, If Not Now, When? and Friends and Lovers.
For fans, the Incubus drummer finds that there really is no preference to what they enjoy hearing. Any of our singles, he says. You'll definitely get a lot more people singing because they're more familiar with it.
With the Bamboozle festival quickly approaching, Pasillas reflected back on one of the bands craziest fan encounters.
We had a fan climb through an air conditioning vent, he laughs about an Australian performance. He ended up in our room after climbing through an air duct.
For the weekend of Bamboozle, Jose Pasillas doesn't suggest exploring air vents as a tip to enjoy the festival. He offers one word of advice: hydration. Stay well hydrated, he laughs. That's about it.
Overall Pasillas and the rest of Incubus is ready for their much anticipated visit to the Jersey Shore, a location they have performed at many times. The band even has some must see destinations while in the area, one of them being considered one of the world's best known music venues, the Stone Pony. That was fun, he says reflecting on the historical bar which is located right across the street from the Convention Hall in Asbury Park. Playing at small places in the beginning was always exciting for us.
Incubus will be performing at the Bamboozle Festival in Asbury Park on Friday, May 18. Festival gates open at 5:30 p.m.
Check out our interviews with other upcoming Bamboozle performers Kreayshawn and Jeremy Hiebert of Comeback Kid.
© Copyright IBTimes 2023. All rights reserved.
FOLLOW MORE IBT NEWS ON THE BELOW CHANNELS