Barcelona Vs. Chelsea, Prediction, Preview: Blues Likely To Face Backlash From Messi And Fully-Focused, Clinical Barca [Champions League Semi-Final, 2nd Leg]
Chelsea cannot count on Barcelona being as profligate when the Catalans look to overturn a 1-0 deficit to reach the final of a competition that has long been their priority this season.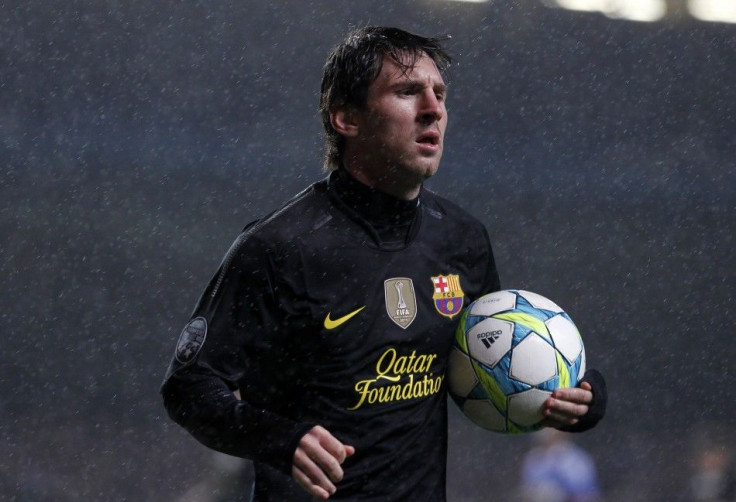 On the surface it appears that everything is falling into place for Chelsea to make it to the Champions League final in Munich next month.
A 1-0 lead from the first-leg at Stamford Bridge gave Chelsea hope, while watching on as Barcelona crashed out of the La Liga title race with a 2-1 home defeat to bitter rivals Real Madrid on Saturday may well have raised expectations even further.
But look a little closer and Barcelona remain strong favorites to earn a chance at becoming the first club to retain the European Cup in the Champions League era.
The Catalan giants were extremely wasteful in London last week and on most days would have ratcheted up a 3-1 or 4-1 lead from the first-leg. While Chelsea were organized and determined, ultimately Barcelona still created at least four clear chances.
Can Chelsea play better than they did at Stamford Bridge that night? It is highly doubtful. And it will also be harder for the Blues to deny Barcelona space, given the increased size of the Camp Nou pitch.
The key question is will Barcelona be able to avoid being quite so profligate as they were last week.
There is an argument to be made that Barcelona's benevolent nature both in attack and defense has been in increased evidence throughout this campaign and has cost them dear in La Liga. Certainly that was true on Saturday. Real Madrid was mercilessly efficient in making the most of their offensive forays, while restricting Barca to very few opportunities at the other end.
Pep Guardiola's side, conversely, failed to take advantage of chances that fell their way, particularly to Xavi and Cristian Tello, and also looked vulnerable at the back.
There is an element of fatigue, there is perhaps also an issue of the three-season syndrome; the belief, popularized by Hungarian coach Bela Guttmann and much-discussed by Jonathan Wilson that managers are only capable of having great success at a club for three years.
Guardiola is, of course, now in his fourth season in charge at the Camp Nou and it may well be that his players have naturally become a little complacent with success.
The bad news for Chelsea is that any motivational problems are likelier to come to greater fruition over a grueling 38-game league season than in a more sporadic cup competition like the Champions League. Barca can afford to have blips, as at Stamford Bridge, and recover.
A further depressing reality for Chelsea is that Guardiola, perhaps realizing that the damage had been done in La Liga, with too many dropped points earlier in the campaign, has clearly prioritized the Champions League above even El Clasico.
The omission of Alexis Sanchez and Cesc Fabregas from the starting lineup against Real, leaving Gerard Pique on the bench, as well as the decision to take off Xavi as a precaution when Barca were chasing the game reflects the greater importance the Chelsea game holds for Guardiola.
And it is hard to question his logic. Even if Barca defeated Real Madrid, Los Blancos would still be favorites for the title with a point advantage.
Added to that, the legacy of this Barcelona side is going to be greater enhanced by winning another Champions League title than collecting a further La Liga crown.
On Tuesday night at the Camp Nou, every player in the famed shirt of Barcelona will be fully aware that the success of their season, perhaps the destiny and future of this great generation, rests on the outcome of those 90 minutes. There is no room for over indulgence.
It is why Barcelona can be expected to create at least as many chances as they did at Stamford Bridge and why this time enough of them should find the back of the net to see the Catalans through to their third Champions League final in four years.
Barcelona 3-0 Chelsea
© Copyright IBTimes 2023. All rights reserved.