Baruch CUNY Students Arrested After Fee-Hike Brawl [VIDEO]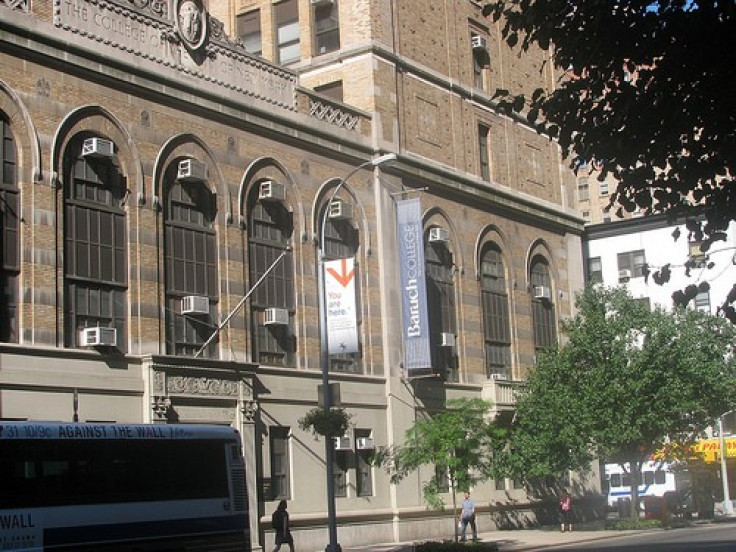 Over a dozen CUNY students were arrested late Monday night at Baruch College after a scuffle with police and campus security.
The students were protesting a tuition increases at a CUNY Board of Trustees meeting. The meeting was held to discuss $300 tuition hikes for each of the next four years, according to the New York Post. More than 95 speakers had signed up to voice their opinion at the meeting, but the room became too crowded and was filed to capacity.
Demonstrators came out in full force, but were told to leave. The students allegedly pushed through barricades and were met with police resistance.
I saw two people knocked down by cops, said Carlos Pazmino, 21, a city College student according to the New York Times. They were arrested and one guy's head was bleeding.
Some students were allegedly dropping books from higher floors onto police. A crowd of protesters were shouting Shame, as they witnessed the arrests.
Five people face including criminal trespass, resisting arrest and attempted grand larceny. At least ten others received summonses, according to the New York Post.
© Copyright IBTimes 2023. All rights reserved.