Bear Attacks Camping Teens in Alaska; Two Seriously Injured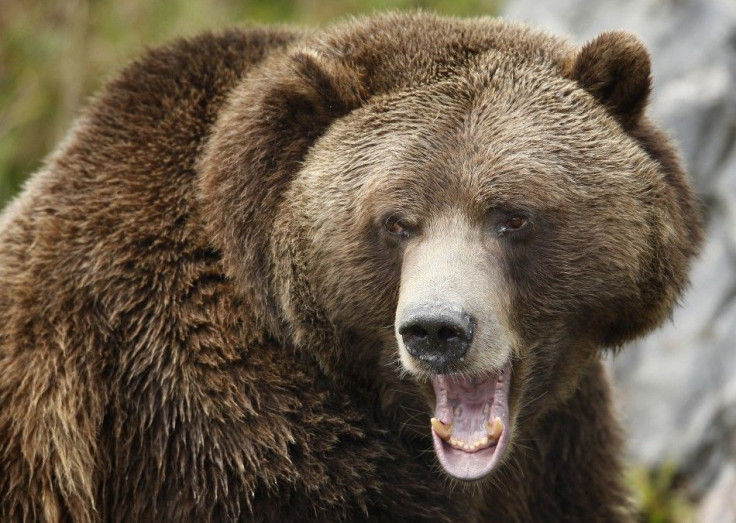 A group of seven teenage boys participating in a survival skills course in the Alaskan wilderness were attacked by a grizzly that was with her cub on Saturday night. Two of the teens sustained life threatening injuries while two others suffered serious but non-life threatening injuries and the remaining three had minor injuries or exposure related issues, said the Alaskan State Troopers in a press release.
The boys, age 16-18, were participating in a 30-day National Outdoor Leadership School course, when they were mauled by the bear at around 8:30 p.m. while trying to cross a creek 45 miles northeast of Talkeetna. No instructors were present with the group, who were on their 24th day of the month-long backpacking course to learn about wilderness skills, leadership and teamwork.
The teens told the state troopers that they were crossing the rivulet in a single file when the bear attacked. Those in front of the line shouted a warning to those at the back and the boys in front specially the first two got the brunt of the attack.
After the attack the teens set up a first aid camp, administered first aid to each other, and activated their Personal Locator Beacon(PLB), a device used to alert authorities about one's whereabouts in an emergency. The Alaska State Troopers in Talkeetna received a report from the Rescue Coordination Center (RCC) that a PLB was activated and a helicopter was then dispatched, tracking the beacon's signal and locating the boys in a tent around 2:45 a.m. Sunday.
The rescuers determined that two of the critically injured boys could not be safely transported by the helicopter. A state trooper along with one of the boys, deemed to be in the best condition, stayed back to tend to the two, while the other four were flown out for treatment at Mat-Su Regional Hospital in Palmer. At 6:45 am a Medivac arrived and rescued the three remaining boys along with the trooper. They were transported to Providence Alaska Medical Center in Anchorage.
The two boys with life-threatening injuries have been identified as 17-year-old Joshua Berg of New City, N.Y., and 17-year-old Samuel Gottsegen of Denver.
© Copyright IBTimes 2023. All rights reserved.