Benjamin Colton Barnes Identified as Gunman in Mt. Rainier Shooting of Margaret Anderson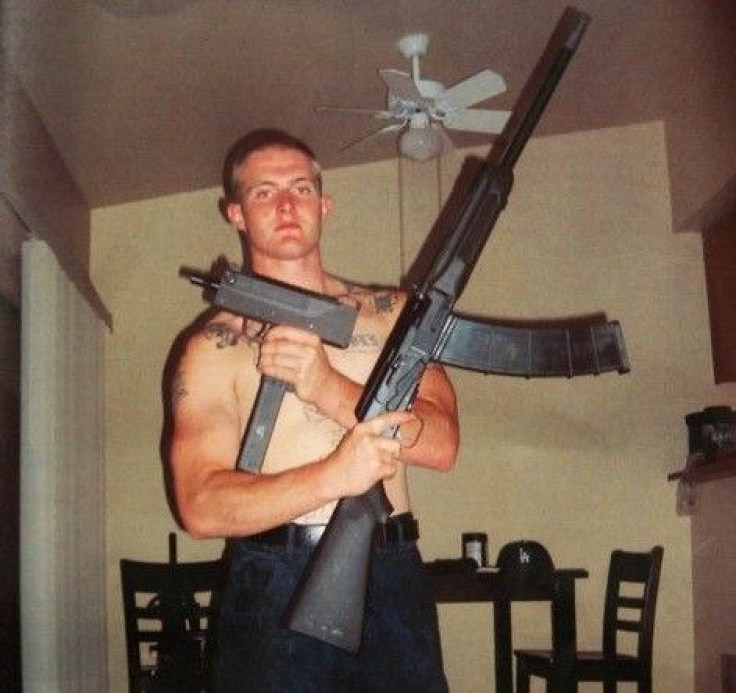 Police believe that the death of a park ranger in Washington's Mt. Rainier National Park was caused by a man who was also found dead at the same crime scene. Authorities have named Benjamin Colton Barnes, who was discovered lying face down in a river in the park, as the prime suspect in the shooting death of park ranger Margaret Anderson on New Year's Day.
Barnes, who was a 24-year-old veteran of the Iraq War, is also a suspect in a shooting that took place earlier at a house party in Skyway, Wash., which left four people wounded and two in critical condition. The incident allegedly began with an argument over a gun, but after injuring four guests, he reportedly loaded his gun with high-end weapons, including body armor and survival gear, and then took to the 368-square-mile national park.
Police say that at 10:20 a.m. Sunday, Barnes caught the attention of two park rangers, including 34-year-old Margaret Anderson, as he sped past a tire-chain checkpoint. When Anderson used her car to create a secondary roadblock, Barnes fired a shotgun on the park ranger before she had a chance to react.
He immediately made a U-turn, came out and opened fire on her, said Ed Troyer, a spokesperson for the Pierce County Sheriff's Department. Multiple rounds in the side of her car -- she didn't have a chance, she never even exited the vehicle.
Randy King, superintendent of Mt. Rainier National Park, defended Anderson's heroic actions.
[Rangers] made a conscious decision to [stop Barnes] so he wouldn't get into the middle of a parking lot, where you've got hundreds of visitors potentially, King said.
Officers arrived on the scene shortly thereafter, who say that Barnes unloaded on the officers with a long rifle for about 90 minutes as Anderson lay dying on the road.
The shooting set off a massive manhunt through the snowy, wooded terrain of the 368-square-mile national park, which lasted nearly 24 hours. Police who discovered Barnes' body on Monday believe he died from freezing, after trudging through chest-deep snow to evade roughly 200 law enforcement officers.
He was wearing a T-shirt, a pair of jeans and one tennis shoe. That was it, Troyer said. He added that a knife, two guns and ammunition were also found hear his body.
The team that found Barnes was made up of the U.S. Forest Service, the Washington State Patrol, the FBI and a sheriff's SWAT team outfitted with snowshoes. They tracked waterways and creeks to find Anderson's murderer, and they also helped 125 visitors evacuate the park under cover of darkness.
That was scary for the kids, said Dinh Jackson, an evacuee who had been visiting Mt. Rainier National Park to go sledding with her friends.
Authorities say Barnes had a history of emotional issues. In 2009, the former private first class soldier was charged with a DUI and for transporting privately-owned weapons. Following the incident, the Army decided to discharge Barnes based on his misconduct. He fought a custody battle in July 2011, in which the toddler's mother sought a restraining order against him. She told the court that Barnes was suicidal, and may be suffering from post-traumatic stress disorder. She also told the court that he gets angry and depressed easily, and keeps a stockpile of weapons in the house.
Our rangers are very much in shock, said Kevin Bacher, another spokesperson for the park. We absolutely take it personally. Everybody knew Margaret. Everybody was friends with Margaret. She didn't have an enemy in the world.
Mt. Rainier National Park was closed on Sunday and Monday, and King believes it will remain closed until police finish investigating the case.
Anderson was a park ranger for about four years, and she leaves two little girls behind.
© Copyright IBTimes 2023. All rights reserved.