Bernie Sanders Debate Plan: How Will The Vermont Senator Appeal To Minorities, Mainstream America?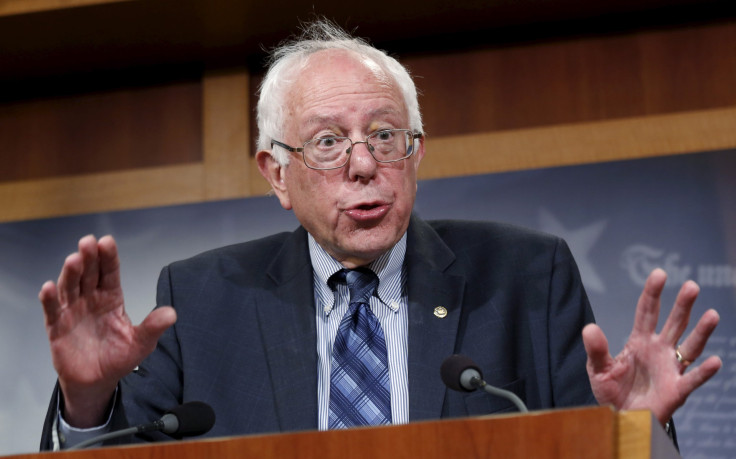 When Bernie Sanders takes the stage Tuesday night for the first Democratic presidential debate, it will be his first time debating a serious challenger since 1990. While the Vermont senator has many years of political and debate experience, he has won most of his elections over the last 25 years by at least a 20-point margin.
At the national level, the situation is different. The 74-year-old senator from one of America's smallest states who calls himself a socialist is not a typical presidential candidate. And while he has drawn sizeable crowds at campaign stops in recent months, these remain mostly full of white, educated, very liberal voters. His job at the debate will be to change that.
He needs to convince a huge diverse audience that his proposals on healthcare and education can be achieved, that he understands minority voters' concerns, that he can match Hillary Clinton on foreign policy knowledge and that he can capture the support of every Democrat and stand up against the Republican challenger.
There's no doubt that Sanders has excited voters in the early months of his campaign. But much of his attention has been focused on early primary states Iowa and New Hampshire, where voters are very liberal and very white. On the other hand, national polls continue to show Clinton with a strong lead over Sanders. As of Monday, Sanders had a Real Clear Politics average of 25.4 percent support to Clinton's 42 percent, and HuffPost Pollster had Clinton at 44.4 percent with Sanders at 25.1 percent.
Even Vice President Joe Biden, who has still not said whether he will enter the race, is polling not far behind Sanders. A Reuters poll from last month found that Biden was the preferred second-choice candidate among Democrats if Clinton were taken out of the equation -- but only by about eight percentage points.
While much of Sanders' platform includes proposals that could be seen as a wish list for progressives, a number of his positions are shared by a large number of Democrats. For example, he wants to eliminate tuition for public colleges and universities, implement a single-payer healthcare system, overhaul campaign finance regulations and put in place major Wall Street regulations to prevent future financial crises. All of these are issues on which the majority of Democrats agree with Sanders' views, and he will try to make sure they know that during the debate.
"He's going to focus on the idea that his ideas are not radical, they are mainstream and that he's held these ideas for a long time," said Greg Guma, a writer from Vermont who chronicled Sanders' career in his book, "The People's Republic."
Sanders' advisers told Politico that his strategy for the debate will be to focus on areas where he differs from Clinton, such as foreign policy, in order to highlight himself as a clear alternative front-runner.
Sanders has been asking for briefings on specifics of economic and social policy, which he could use to defend platform details or debate about recent issues like gun control, Tad Devine, the chief strategist for Sanders, told Politico. Although it's been a while since Sanders has debated a tough competitor, his early years running for mayor and governor in Vermont gave him practice defending positions in a forceful way.
Sanders was generally considered a good debater when he ran for office in Vermont, even if he didn't always win. During some of his early campaigns, he made it on TV as a third-party candidate, where he often focused on showing the similarities between the two major party candidates, according to Guma.
One issue that Sanders may need to be wary of is his the way he interacts with Clinton. Some experts say there is a fear that if other candidates attack the former secretary of state, they might look like they are picking on her or come off as sexist. In 2008, the debates between Clinton and President Barack Obama got personal, and some thought his campaign used sexist rhetoric at times.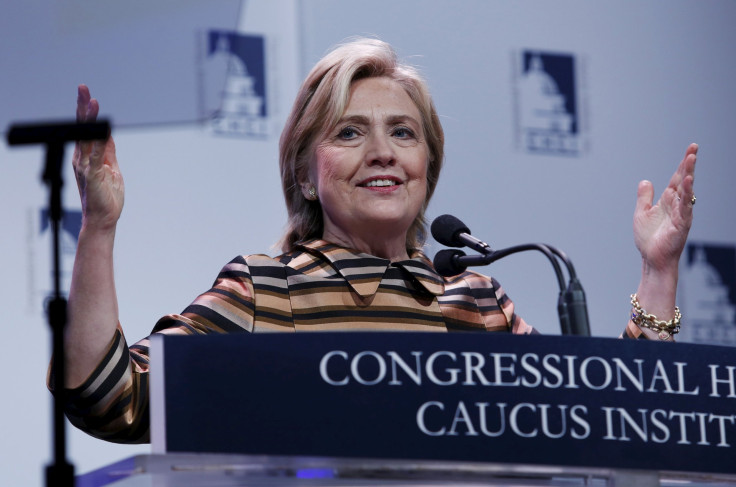 "Often what we find in a primary debate is that if someone is leading in the polls they are the target of the attacks, but the question is does that come across as ganging up on or trying to tear someone down," said Mitchell McKinney, a professor of political communication at University of Missouri who studies presidential debates and rhetoric. "Especially when we have group of male candidates with a female candidate."
Sanders has made a point of saying he does not run negative campaigns and does not plan to attack opponents on personal issues in this debate, but in the past, he has used sarcasm and humor to jab opponents during debates. The Sanders campaign did not respond to IBT's requests for comment.
"He ran against a woman in 1986," said Guma, who helped Sanders' opponent, then-Democratic Lt. Gov. Madeleine Kunin, prepare for a gubernatorial debate against him. "She'd only been in office for two years. He had no problem saying she'd been a flip flopper. He respects women, he's a proto-feminist, it's not like he's going to become a sexist," added Guma, who played Sanders in a mock debate.
As Sanders is careful not to alienate Clinton supporters during the debate, the other group he needs to woo is non-white voters. This is an area where he knows he needs to improve, and one that he has arguably taken steps to address. Clinton is typically very popular among African-American and Hispanic voters, while Sanders lags in both appeal and recognition among both groups.
He told the New York Times in July that he was aware of the problem. "I'm not well-known in the African-American community, despite a lifelong record," he said. "That's a real issue, and I have to deal with it."
After Black Lives Matter activists interrupted two of his campaign events this summer, Sanders agreed to meet with its leaders, including DeRay Mckesson, to talk about his racial justice agenda. And activists seemed to think Sanders understood what they had to say.
Sanders has added a racial justice platform to the list of issues on his campaign's website and has stepped up his efforts to talk about police violence and other issues that resonate with black voters. But this debate could be a chance for him to talk about those issues with more enthusiasm and less awkwardness than in the past.
Sanders' most economically populist proposals, if implemented, could take significant steps toward addressing the racial wealth gap in the United States. These include raising the minimum wage to $15 per hour, expanding Social Security benefits, making college free, creating new infrastructure that would provide many new jobs and switching to a single-payer healthcare system.
But these are the items Sanders also has to convince moderate Democrats that he could pass -- and pay for -- if elected president. Interestingly, Sanders spent time analyzing the media's effect on politics and society before he entered politics, according to Guma.
"He'd been a person who had been watching the effect of media on society and writing about it," Guma said. "He was very well aware of that and he has become adept at using some of the things he sees as weaknesses in media."
That could mean we're in for clean explanations and more carefully crafted sound bites than one might expect from Sanders. Whether he attacks the other candidates or distinguishes himself as a realistic option, this is Sanders' chance to introduce himself to key Democratic voters, and it could be a major test of his insurgent candidacy.
© Copyright IBTimes 2022. All rights reserved.
FOLLOW MORE IBT NEWS ON THE BELOW CHANNELS