Bernie Sanders In Nevada: First Spanish-Language Ad Begins, Targets Latino Voters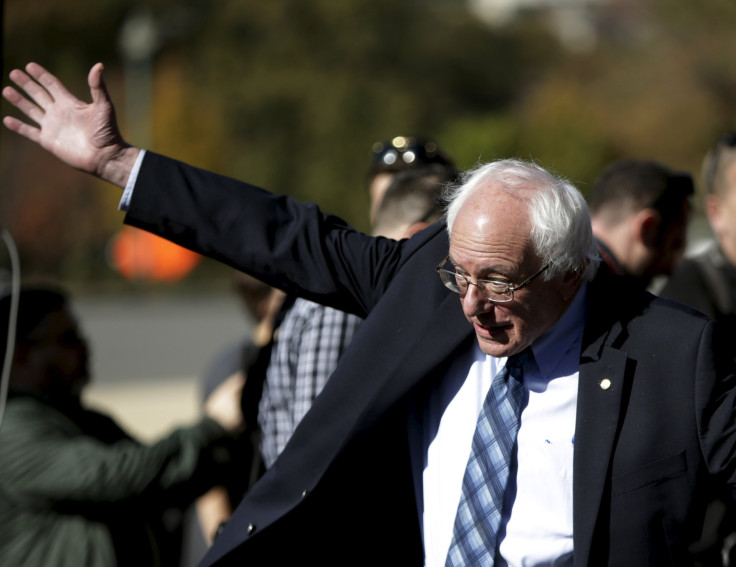 Struggling with Hispanic voters and polling behind former Secretary of State Hillary Clinton, Democratic presidential candidate Vermont Sen. Bernie Sanders is upping the advertising ante in Nevada. The self-described socialist was scheduled to begin airing the first Spanish-language ad of his campaign Thursday, telling his story via a Spanish baritone over Las Vegas and Reno radio waves.
The Sanders campaign boasted to reporters in a conference call Wednesday that they had a "full-blown operation in Nevada," according to the Las Vegas Review-Journal. The advertisement will tell Hispanic potential voters about Sanders's efforts as an activist during the civil rights movement and that he attended the historic speech "I Have a Dream" speech delivered by Rev. Martin Luther King Jr., in 1963.
"All of those ads are focusing on Bernie Sanders' story," Tad Devine, senior strategist with the campaign, said. "He's the son of a Polish immigrant who came to the United States speaking very little English. He grew up in an immigrant community in Brooklyn."
Bernie Sanders Presidential Candidate Profile | InsideGov
Sanders faces a tough challenge to convince Latino voters in the primary that he is their guy. Clinton has a history of support with the voting bloc, and beat then-Sen. Barack Obama handily with the demographic during the 2008 Democratic primary contest. However, Sanders got his first congressional endorsement from Arizona Rep. Raul Grijalva, a Latino.
The demographic is also a very important one for Democrats hoping to secure the White House. The group, which has been growing quickly in recent years, can be enough to edge out Republican competition in key swing states like Florida, Nevada or Colorado. Republicans historically have not received a majority of support from Latino voters.
Clinton leads the Democratic field by a large margin in Nevada, according to an average of polls created by Real Clear Politics. She has received more than double the support of Sanders, who polls at 26 percent of the vote. Clinton takes in 52.5 percent. The primary isn't until February.
© Copyright IBTimes 2023. All rights reserved.