Bernie Sanders vs. Hillary Clinton: Democratic Party Split Over Barack Obama's Record And Liberalism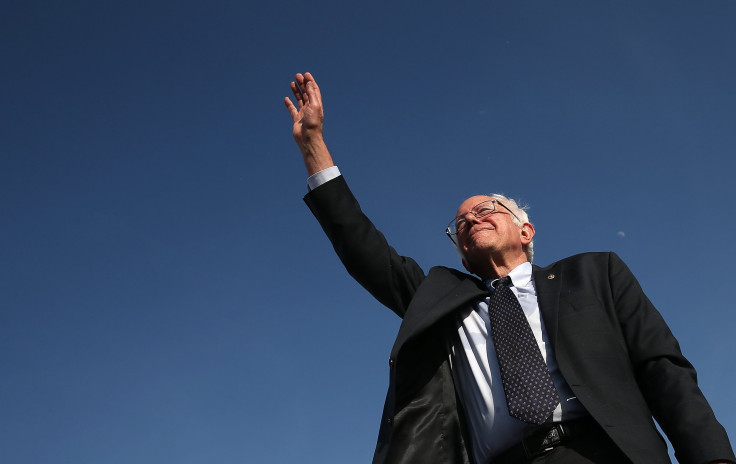 It was obvious from the start to political analysts that the Republican primaries would be a struggle between moderates and conservatives for control of the GOP. But heading into the 2016 election, few would have predicted that the Democratic primary campaign — if there was even going to be one — would be a civil war over the party's ideological future. Instead, continuity was the expectation, as a personally popular two-term president was set to hand the baton to his own former secretary of state — who herself was seen as a popular figure among Democratic voters, and one with an unmatchable network and ample reserves of money.
But a funny thing happened on the way to the convention in Philadelphia. With income inequality rising, with Wall Street going largely unpunished in the aftermath of the financial crisis, and with populist voices like Sens. Bernie Sanders and Elizabeth Warren stirring the long-held dreams of a restive liberal base, 2016 has split the party's electorate in half, if the exit and entrance polls from New Hampshire and Iowa are to be believed.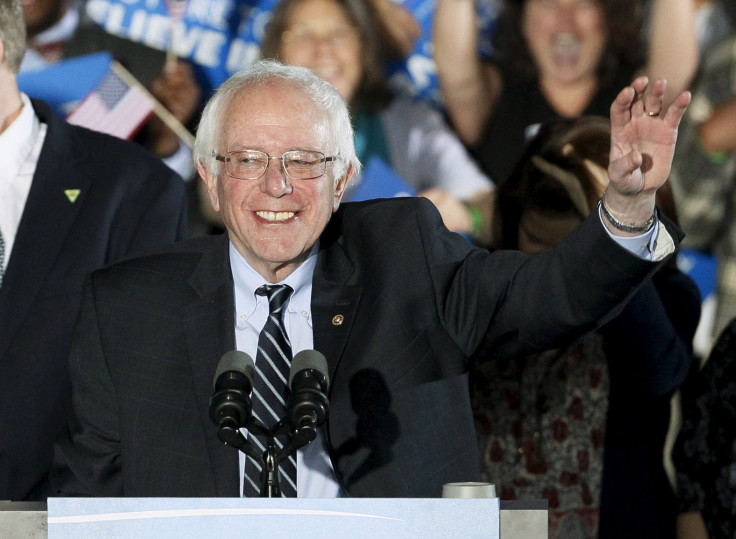 In the Granite State, the previously little-known and oft-ignored Sanders crushed the once-presumptive frontrunner Hillary Clinton. Exit polls showed only about 40 percent of voters in the president's own Democratic Party said they want the next president to continue Barack Obama's policies — even fewer than the 55 percent of Democrats who said the same in Iowa.
Just as notable, New Hampshire Democratic voters revealed a party that appears to have become more left-leaning than ever. According to the New York Times , a full "two-thirds of voters in the Democratic primary said that they are liberal, up from 56 percent who said the same in 2008, the last time there was a contested Democratic primary." Clinton tried to appeal to more centrist Democrats by, for instance, dismissing Sanders' push for a single-payer Medicare-for-all health care system, but two-thirds of the increasingly liberal Democratic electorate told exit pollsters that they support such a system.
Sanders' laser-like focus on populist economics and confrontational anti-Wall Street themes resonated with Democratic voters who said the top two issues they were concerned about were inequality and the state of the economy — a shift by a party that during Bill Clinton's administration often elected more corporate-friendly candidates who downplayed inequality and promoted a so-called "third way" of cooperation with the financial sector.
Riding the wave of progressive fervor in a more conservative state than his own neighboring Vermont, Sanders — an independent who had eschewed the Democratic Party label for decades — cruised to a double-digit victory over Clinton, a fixture of Democratic politics for a generation. In the process, he exposed a Democratic establishment in Washington that — for now — appears to have less control over its own party's voters than ever. The Vermont lawmaker in recent days has faced withering attacks from Democratic lawmakers on Capitol Hill, who say that even though polls show Sanders doing as well or better than Clinton against possible Republican nominees, they nonetheless fear the self-described socialist cannot win a general election. New Hampshire Democratic voters appeared to ignore those concerns, with merely 1 in 10 saying they cast their vote based on perceived "electability."
Whether or not the trends hold, though, remains an open question. The next round of caucuses and primaries move to states that have far different demographics from the first two states — and Sanders so far has faced a polling deficit among African-American and Latino voters.
Whether or not his class-based economic message can overcome that deficit — and the affinity that communities of color express for the Clintons — will likely make the difference in the nominating contest. As the Huffington Post reported in its Tuesday story on Sanders, "states packed with the type of Democratic voters he has performed well with don't send as many delegates to the party's July convention in Philadelphia as states with fewer liberals and whites" — and if that holds, "it makes the Sanders path to the nomination extraordinarily narrow, if not nonexistent."
Whether or not the 74-year-old Vermonter wins the Democratic presidential nominating contest, he has exposed a deep ideological schism in the party that may not close anytime soon, considering the demographics of his coalition so far. The overwhelming support he is receiving from young people suggests that 2016 could be the beginning of a generational struggle for the Democratic Party's direction — one that may not necessarily help Clinton should she eventually win the nomination.
© Copyright IBTimes 2023. All rights reserved.