Beyoncé 'Formation' Super Bowl Performance: 5 Think Pieces About Blackness And Singer's New Video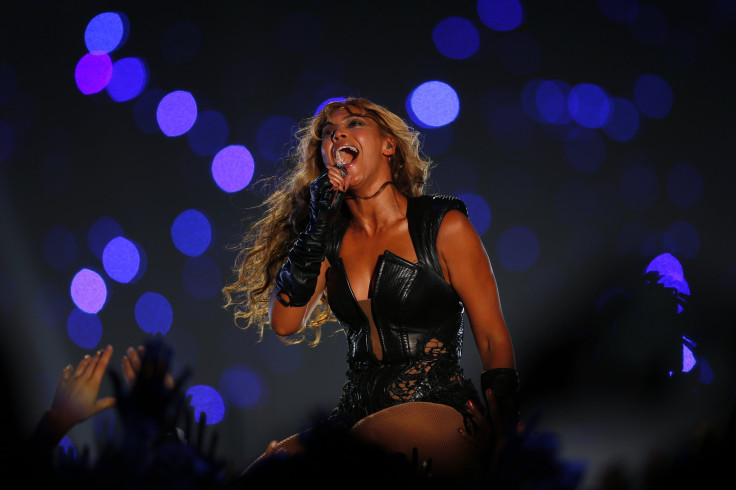 Fans of Beyoncé are used to the singer finding new ways to create spectacle around her art. But following Saturday's release of "Formation," new music and an accompanying video from the superstar pop and rhythm-and-blues sensation, there was widespread acknowledgement among fans and social commentators that she had unveiled her most political and potentially controversial material yet.
With imagery and lyrics expressing pride in being an African-American Southerner who rejects racism, sexism, police brutality and economic disparity within the black community, "Formation" was released ahead of Beyoncé's much anticipated appearance in the Super Bowl halftime show Sunday. The big game, taking place in Santa Clara, California, is undeniably the largest broadcast TV audience of the year and the performance new Beyoncé material could stir up controversy among a sizable amount of conservative viewers.
For one, " I like my negro nose with Jackson 5 nostrils," is among the opening lines of the singer's rap-sung lyrics. In an clear shoutout to the anti-police brutality movement known as Black Lives Matter, the video ends with a young boy dancing in front of a line of police in riot gear, the camera panning past graffiti that reads "Stop Shooting Us," and the singer submerging in Katrina-esque flood waters atop a New Orleans police squad car.
Here are five essays unpacking the social significance of the singer's apparent political statement, ahead of her Super Bowl performance of the song:
"It would be Beyoncé's 'Formation' video, the Blackest Black thing these Black eyes have seen in a long-ass, Black-ass time," wrote Damon Young of Very Smart Brothas in a piece titled "Beyonce Is The New Black" and published Saturday. "Is it a coincidence that this song and this video and this [police brutality-themed] scene were released the same weekend Trayvon Martin would have been 21? I don't know. Probably."
Young's focus on culturally African-American content of Beyoncé's video was echoed in a discussion between the New York Times' pop music critic Jon Caramanica, Times critic at large Wesley Morris and Times magazine writer Jenna Wortham. "She wants us to know — more than ever — that she's still grounded, she's paying attention and still a little hood," Wortham wrote in a three-way column with Caramanica and Morris titled "Beyoncé in 'Formation': Entertainer, Activist, Both?"
Worthman continued: " I think she wants us to know that even though she's headlining a mainstream event like the Super Bowl, she has opinions and isn't afraid to share them, nor is she afraid to do it on a national and global scale."
Jamil Smith at the New Republic deemed Beyoncé's video "five minutes of unapologetic blackness" in post for the outlet's Minutes blog. "Beyoncé turns our sorrow on its head, making these images empowering and even welcome," Smith wrote. "For instance, the boy in the hoodie pop-locks in front of the cops rather than running, eventually provoking them to raise their hands. Beyoncé's video is about using these recurrent symbols for black people … instead of fodder for commentary about us."
The writer Awesomely Luvvie ranked "Formation" as the singer's most important work, given the confrontational stance taken on subjects that have divided Americans along racial and political lines. "She is a woman who has made history many times over, breaks ground pretty often, and she's just dedicated to doing things that make people lose their s--- in the best way," Luvvie wrote in a piece declaring the song and video Beyoncé's "best thing yet."
The Root's Danielle Belton wrote in a piece, titled "Beyoncé Drops 'Formation' for the People, the Black People," that the new material should resolve public doubts about the singer's connection to the black community and her understanding of ongoing civil rights issues. " Does this blackity-black thing Beyoncé has created — the excellently crunk, Louisiana-dipped, Big Freedia-approved "Formation" — mean Beyoncé is political now?" Belton wrote. "What if I told you Beyoncé was always political? Even when she was doo-wop popping in Destiny's Child. What if I told you that to be black in a public space, with all eyes on you and choosing carefully how to handle that spotlight is a form of politics, a negotiation between the self and the world that all black people must make?"
© Copyright IBTimes 2023. All rights reserved.
FOLLOW MORE IBT NEWS ON THE BELOW CHANNELS