Beyoncé Halftime Controversy: New York Police Union May Plan Boycott Of June Concert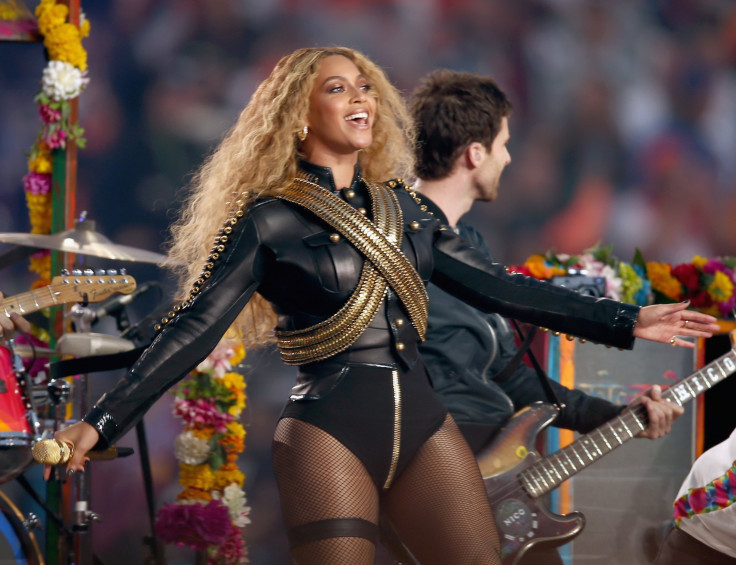 Beyoncé's halftime show performance at this year's Super Bowl has generated its fair share of controversy and backlash, and now a New York police union has said it may plan a possible boycott of her upcoming concert at Citi Field in Queens in June, WPIX-TV in New York City reported.
A Miami police union has already called for a boycott of Beyoncé's Florida show in April, saying her halftime performance, as well as her new music video for the song "Formation," was anti-police, the Huffington Post reported. The performance made references to the Black Panthers and Black Lives Matter — a social justice movement aimed at bringing attention to instances of state violence against African-Americans, among other issues — while the video features graffiti that says "stop shooting us" and an African-American boy dancing in front of a line of police in riot gear.
Ed Mullins, president of New York's Sergeants Benevolent Association, told WPIX-TV he supported the Miami boycott, and that he is contemplating encouraging officers in New York to do the same. Mullins said before becoming committed to a Citi Field boycott, he wants to meet with Beyoncé in person to try to get her to stop using "anti-police rhetoric."
"Law enforcement across the country has to make a statement that we're not bad guys and she's got to stop portraying us as bad guys," Mullins reportedly said.
The dancers marked the 50th anniversary of the formation of the Black Panthers, formed in 1966 by Huey Newton and Bobby Seale as a political organization to fight for black rights, the Guardian reported. Some of Beyoncé's background dancers, dressed in a style similar to that of the Black Panthers, could be seen backstage with a sign that read "Justice 4 Mario Woods," a 26-year-old San Francisco man who was shot by police more than 20 times last year.
© Copyright IBTimes 2023. All rights reserved.