Beyoncé-Jay Z Divorce Rumors: Why 'Drunk In Love' Singer Will Reportedly Leave Blue Ivy's Father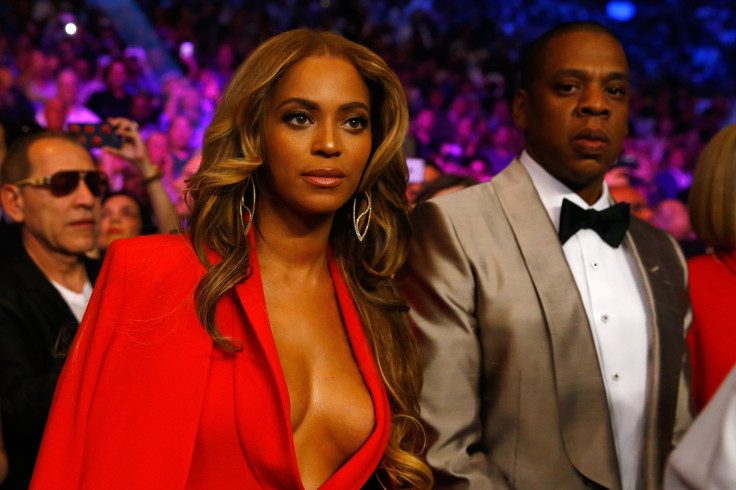 It was just last summer that divorce rumors plagued "Drunk in Love" singer Beyoncé and her husband, entrepreneur and "99 Problems" rapper Jay Z, but now they have circled back to haunt them again. Queen Bey does not want to keep up the facade of a happy marriage anymore, an insider told In Touch Weekly in an exclusive report Wednesday, according to Hollywood Life.
"It's like she's on lockdown and doesn't want to be asked about her marriage or why she and Jay haven't had another child," an insider told the magazine. "Bey is sick of keeping up the ruse of happiness and she's done."
People in her inner circle already know about the impending divorce. "She'll soon make a public announcement that their marriage is over," the source said. "In private, she's already told friends and family that she's moving forward with her life."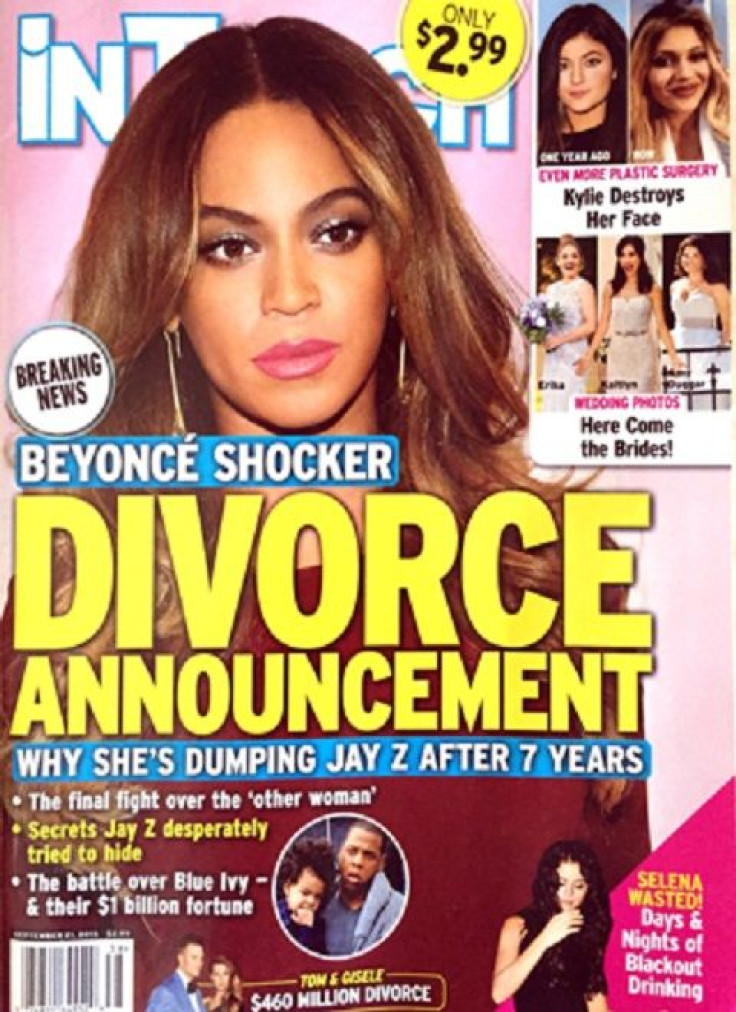 Part of the reason Beyoncé wants to leave her husband of seven years is because of an alleged affair, the magazine cover claims. In bold letters, it reads, "Beyoncé Shocker" and "Divorce Announcement." In small bullets underneath In Touch Weekly teases, "The final fight over the 'other woman,' " "Secrets Jay Z desperately tried to hide," and "The battle over Blue Ivy and their $1 billion fortune."
Jay Z, whose real name is Shawn Carter, has been tied to "Black Widow" singer Rita Ora in the past. He also reportedly cheated on Beyoncé with "Keeping Up With the Kardashians" star Kim Kardashian before he married the Grammy-winning singer. Life & Style ran the report on the front of their magazine after former Los Angeles Lakers player Lamar Odom, who had been married to Khloé Kardashian, and businessman Scott Disick, who has three children with Kourtney Kardashian, apparently gave a tell-all interview.
Beyoncé, 34, and Jay Z, 45, have not responded to the most recent divorce rumors. However, the last time their marriage was called into question, Blue Ivy and Jay Z joined Beyoncé on stage at the 2014 MTV Video Music Awards and hugged as a family in front of millions of viewers when she was given the Video Vanguard Award.
Follow me on Twitter @mariamzzarella
© Copyright IBTimes 2023. All rights reserved.