Beyoncé Super Bowl 2013 Halftime Show Preview: 5 Things To Expect
Beyoncé is set to rock the stage Super Bowl Sunday at the Superdome in New Orleans, La.
It is hard to believe that just one year ago Beyoncé was pregnant and out of the limelight as she prepared for motherhood. Since giving birth to daughter Blue Ivy, Beyoncé has come back with a vengeance, performing at venues including her husband Jay-Z's concert at Barclay's Center in New York back in October and President Barack Obama's second inauguration earlier this month.
So what can we expect from Beyoncé during her halftime performance in front of millions at the Super Bowl?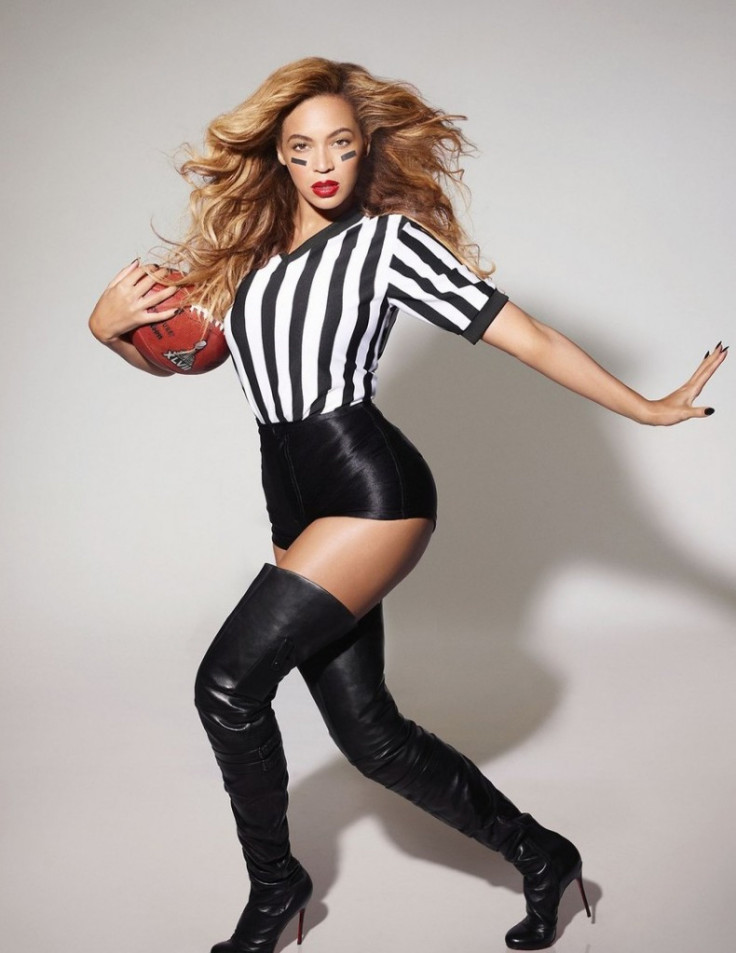 Here are five things to look out for during her Super Bowl performance:
Beyoncé Fans
Beyoncé will be introduced by 100 fans, according to her offical website. Fifty of those very lucky fans will join her onstage. Pepsi, which is sponsoring Beyoncé's halftime performance, announced last month that it is holding a contest in which fans can upload photos of themselves dancing to her signature moves.
Those who submit videos will be featured in a commercial during the Super Bowl, and 50 of the contestants and their loved ones will get to join her onstage during her halftime show.
New Song?
The former Destiny's Child front woman may premiere a new song at the Super Bowl.
She is certainly planning a chart comeback, as the Dream said in a statement last month: "She's got her stuff going. She took the summer to start recording, and now she's in a place where she's ready to start gearing up to reveal her plan. She's already gearing up to get ready to put stuff out."
Destiny's Child Reunion?
According to a leaked set list, Beyoncé will begin the halftime show with her hit song "Crazy in Love," which features her husband, Jay-Z, a source told Us Weekly. Will Jay-Z join her too?
Aside from that possibility, it is expected that she will then reunite with her Destiny's Child members, Kelly Rowland and Michelle Williams.
Williams denied this claim, telling radio station WRUG while in Memphis, according to USA Today, "I hate to disappoint the people and tell them that it's not true. Just thinking about it gives me a headache. It seems quite impossible because of our own individual schedules." However, it is believed this was just a ploy to keep the reunion under wraps until the big day.
It is expected that Destiny's Child will sing a medley of some of their greatest hits, including "Bills, Bills, Bills" and "Survivor." They will also perform their newest song since 2004, "Nuclear," a love song.
Destiny's Child went on a hiatus in 2002 before collaborating again in 2004 for their fourth album, "Destiny Fulfilled." Each has pursued solo careers and gone on to become extremely successful.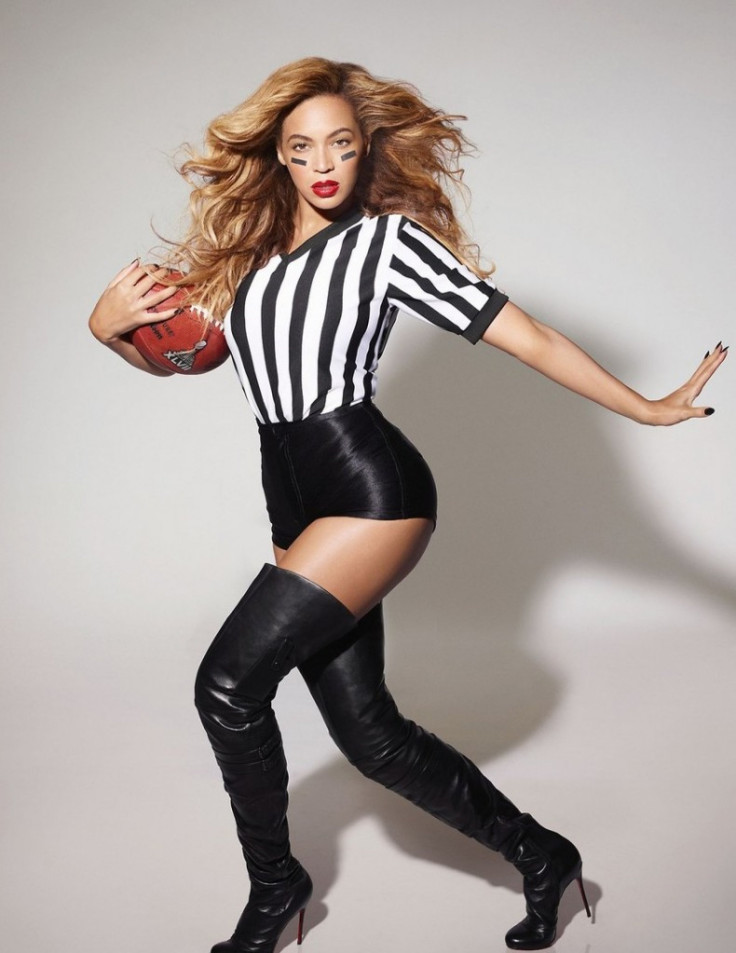 No, No, No to Lip-Synching
The halftime show will be sung live. In 2012, it was speculated that Madonna lip-synched during her 12-minute halftime performance at the Super Bowl.
SB Nation said about her performance, "The only thing Madonna proved during the Super Bowl 46 show is her irrelevance; the halftime show was so obviously lip-synched that it was painful. Madonna, though, did lip-synch perfectly in time, which is much easier said than done."
And as we all know, after giving an outstanding performance at the Presidential Inauguration, Beyoncé was heavily criticized after it was revealed she lip-synched the National Anthem.
After all the negative attention Beyoncé received, it is almost guaranteed she will not risk being critiqued this time around and will in fact sing live.
Let's Move!
Don't expect Queen Bey to just stand and sing (does she ever?).
Beyoncé is known not only for her amazing singing voice, but her dance skills as well. ("Single Ladies" anyone?). She is the ultimate performer and entertainer, so expect to get up and move when she takes the stage.
The superstar also has been releasing photos of her rehearsal sessions and released a preview video. By the looks of it, Beyoncé and her dancers will be showing off great dance moves that are sure to become immensely popular with her dedicated fans.
Super Bowl XLVII is on Sunday. What are you expecting during Beyoncé's performance?
© Copyright IBTimes 2023. All rights reserved.