Biden Addresses Trans Day Of Visibility As Sports Controversy Affects US Laws
President Joe Biden commemorated Transgender Day of Visibility on Thursday, touting his administration's efforts while calling states' anti-transgender legislation "wrong."
"On this day and every day, we recognize the resilience, strength, and joy of transgender, nonbinary, and gender-nonconforming people. We celebrate the activism and determination that have fueled the fight for transgender equality," Biden said.
Biden highlighted the progress made over time, including his administration's removal of a ban on transgender people from serving in the military, which was introduced under the administration of former President Donald Trump.
Biden also highlighted the accomplishments of transgender and non-binary people over the years, breaking barriers across industries including in Hollywood, local, state, and federal government, and science. He also announced that more inclusive gender markers would soon be available on passports.
Biden noted that "transgender women and girls — especially transgender women and girls of color — continue to face epidemic levels of violence, and 2021 marked the deadliest year on record for transgender Americans."
"Each of these lives lost was precious. Each of them deserved freedom, justice, and joy," Biden added.
There has been a wave of anti-trans policies that exclude trans people of all identities from sports, gender-affirming care including life-saving surgeries and hormones, and removing protections that increase violence against trans people.
These laws have faced criticism for increasing discrimination and harassment directed towards their immediate family members, friends, and relatives. Biden highlighted studies that not only prove the mental health, and potentially deadly, impacts of these laws.
By name, Biden mentioned the "Don't Say Gay" bill, officially the Parental Rights in Education bill, which passed on Monday in Florida by Gov. Ron DeSantis.
Biden also mentioned laws that have criminalized transition-related medical care across 15 states and bans on transgender people, specifically trans women, from participating in sports in response to outrage over trans swimmer Lia Thomas.
In response, Biden called on "Congress to swiftly pass the bipartisan Equality Act, which will ensure that LGBTQI+ individuals and families cannot be denied housing, employment, education, credit, and more because of who they are or who they love."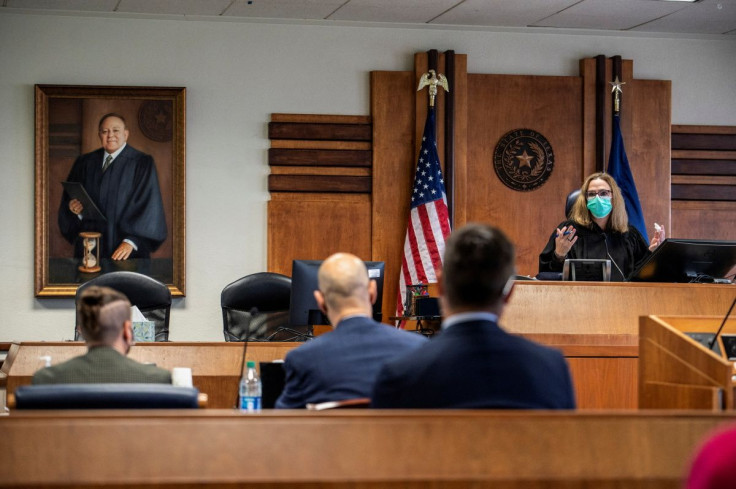 © Copyright IBTimes 2023. All rights reserved.