Biden Jokes He'd Run Over Reporter Asking About Israel Crisis [Video]
KEY POINTS
Biden was test-driving Ford's new electric vehicle when he made the comment
Critics say his comment was a 'terrifying threat' against journalists
The comment comes as Biden faces criticism for refusing to criticize Israel
President Joe Biden on Tuesday jokingly threatened to run over a reporter asking about Israel while test-driving Ford's new electric vehicle
While trying out the Ford F-150 Lightning pickup truck, Biden drove by a group of pool reporters. Most asked the president how he was liking the electric vehicle, but one reporter asked Biden about the ongoing crisis in the Middle East.
"Mr. President, can I ask you a quick question on Israel before you drive away since it's so important?" a reporter said.
"No, you can't — not unless you get in front of the car as I step on it," Biden said, laughing, before he added, "I'm only teasing." He then floored the vehicle and drove away following the exchange.
Many critics took to social media to call out Biden for his "terrifying threat" against journalists.
"This is a terrifying threat against America's free press and I trust impeachment proceedings will soon follow," Tom Elliot, Grabien founder and news editor, wrote.
"This would be a five-alarm fire of a news cycle if Joe Biden was a Republican and said this to a reporter," Steve Guest, an aide to Sen. Ted Cruz, R-TX, said.
Biden's comment comes as he faces an onslaught of criticism from Democrats over his response to the recent wave of violence pummeling the Middle East. At least 213 Palestinians and 12 people in Israel have died due to Hamas rockets and Israeli airstrikes, Associated Press reported.
The president has refrained from condemning Israel and has so far expressed his support for its right to self-defense.
"My expectation and hope are that this will be closing down sooner than later, but Israel has a right to defend itself when you have thousands of rockets flying into your territory," the president said in a press briefing on May 12. "My hope is that we will see this coming to a conclusion sooner than later."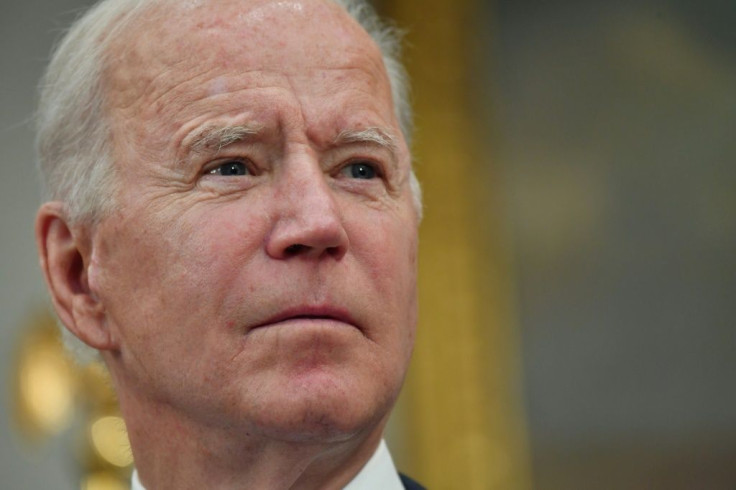 © Copyright IBTimes 2023. All rights reserved.
FOLLOW MORE IBT NEWS ON THE BELOW CHANNELS