Kamala Harris' Niece Stands With Palestine, AOC Slams Biden For Israel Support
KEY POINTS
Biden expressed his support for Israel in a phone call with Prime Minister Netanyahu
Harris and Ocasio-Cortez slammed Biden for 'siding with opposition'
More than 100 Palestinians have died from the attacks by Israeli forces
The ongoing conflict between Israel and Hamas militants in Gaza has put the Biden administration, which has been cautious not to blame Israel for the current round of bloodletting, in an uncomfortable situation. The latest to join the Democratic party's progressive lawmakers who have taken a very public stand against Israel is Meena Harris, the niece of Vice President Kamala Harris.
The 36-year-old lawyer and businesswoman, who is a vocal proponent of liberal causes on social media, shared a statement Thursday on Instagram, with the caption: "If you are neutral in situations of injustice, you have chosen the side of the oppressor. I stand in solidarity with the residents of Sheikh Jarrah."
The Sheikh Jarrah neighborhood in East Jerusalem is one of the friction points that have triggered the current conflict. Some Palestinian families there are facing eviction as Israel tries to get the land for Jewish settlers. Those tensions were exacerbated by violence Tuesday in the Al Aqsa mosque, a holy site for Muslims and Jews alike.
Meena Harris's post comes as President Joe Biden is under fire from the Democratic party's left flank, with Rep. Alexandria Ocasio-Cortez, D-N.Y., slamming him for "siding with occupation."
Some Progressive lawmakers had in 2019 supported a House resolution to oppose the global boycott movement against Israel, revealing divisions within the Democratic party on relations with Israel.
While the progressives want the administration to condemn Israel, the facts on the ground are more complicated. Israel, at least in this case, was defending against rockets fired by Hamas. And it is an important American ally in a region surrounded by enemies that have vowed to wipe it off the map.
In a press briefing Wednesday, Biden revealed that he had spoken to Israeli Prime Minister Benjamin Netanyahu where he asserted his "unwavering support" for the country's "right to defend itself."
"My expectation and hope are that this will be closing down sooner than later, but Israel has a right to defend itself when you have thousands of rockets flying into your territory," the president told reporters. "My hope is that we will see this coming to a conclusion sooner than later."
But AOC took issue with that stand: "Blanket statements like these with little context or acknowledgment of what precipitated this cycle of violence - namely, the expulsions of Palestinians and attacks on Al Aqsa — dehumanize Palestinians & imply the U.S. will look the other way at human rights violations. It's wrong."
"By only stepping in to name Hamas' actions — which are condemnable — & refusing to acknowledge the rights of Palestinians, Biden reinforces the false idea that Palestinians instigated this cycle of violence. This is not neutral language. It takes a side — the side of occupation," she added.
Another progressive lawmaker, Rep. Ilhan Omar, D-Minn., had similarly written on Twitter: "Unlike Israel, missile defense programs, such as Iron Dome, don't exist to protect Palestinian civilians. It's unconscionable to not condemn these attacks on the week of Eid."
Gaza's Health Ministry said Thursday that 109 Palestinians, including 28 children and 15 women, had died from the attacks by Israeli forces. More than 600 people were also wounded. In Israel, seven people have been killed, including a 6-year-old boy hit by a rocket attack.
The UN has called for a cease-fire and warned that the conflict could turn into a war.
"Stop the fire immediately. We're escalating towards a full-scale war," UN Special Coordinator for the Middle East Peace Process Tor Wennesland tweeted. "The cost of war in Gaza is devastating & is being paid by ordinary people. UN is working with all sides to restore calm. Stop the violence now."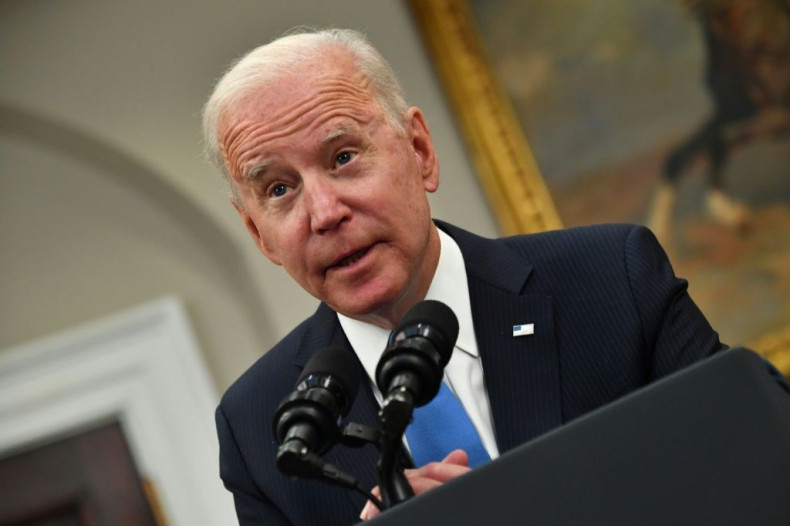 © Copyright IBTimes 2022. All rights reserved.