Big Picture: Buoyed By Imax 3D, 'Star Wars' Smashes 'Jurassic World' Record And Prepares To Take On China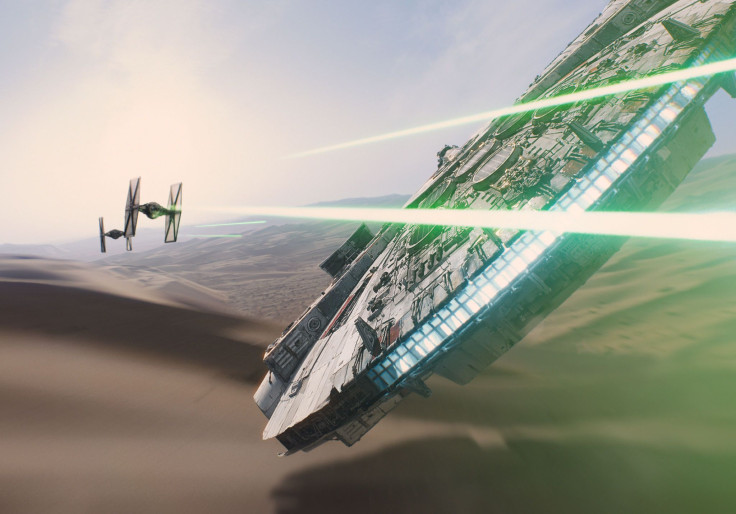 LOS ANGELES — Boosted by an audience that wanted to see the year's biggest movie on the country's biggest screens, the new "Star Wars" movie has shattered domestic box-office records and looks poised to conquer China as well. Turns out, when approaching the limits of how much a movie can make, size matters — a lot.
The most anticipated film of the year, J.J. Abrams' "Star Wars: The Force Awakens" surged to an estimated $238 million opening weekend — the best domestic performance ever, according to data from film and TV analytics firm Rentrak. That beat "Jurassic World," which took in about $209 million just this past June. "Star Wars" hauled in a global box office of $517 million, which fell short of "Jurassic World," but unlike the dinosaur adventure film, "Star Wars" didn't have the advantage of feasting on the Chinese audience during its opening weekend. The movie opens there Jan. 9.
The "Star Wars" boom will certainly redeem the final box-office numbers of what's been a disappointing 2015. Early returns have already made the Walt Disney Co.'s $4 billion purchase of "Star Wars" creator Lucasfilm in 2012 look like one of the better business deals of the decade. And despite the fact that the movie seemed to be playing everywhere — opening in 4,134 theaters — it reeled in more than $57,000 per theater, which was the most ever for a wide release.
But "Star Wars" also loomed large — literally — which is what really propelled its otherworldly performance. About half the American audience experienced "Star Wars" through some type of premium viewing experience, such as Imax 3D. A full 47 percent of tickets were sold for 3D showings, 12 percent were for Imax and 7 percent for other large formats. And the extra few bucks fans were willing to pay for those enhanced experiences was what carried "Star Wars" to its boffo domestic performance, and could also mean the film is poised to smash expectations in China, as well.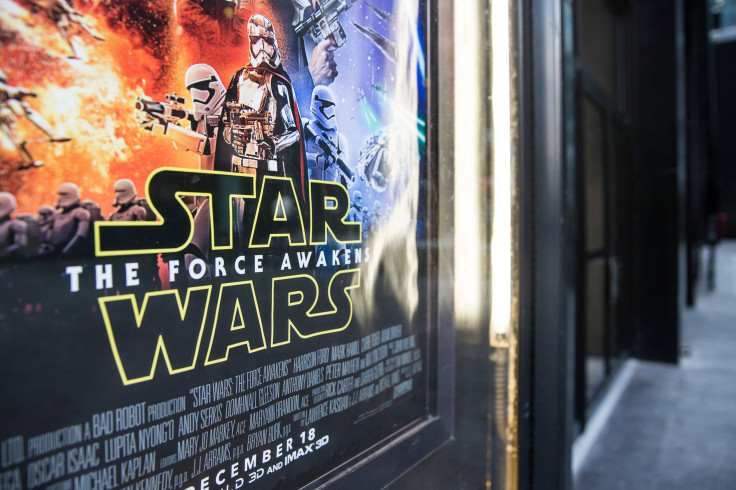 Big Bet
Rich Gelfond, CEO of Imax Corp., the eponymous manufacturer of the extra-large screens, told Forbes last month that the average Imax theater pulled in more than $1.2 million in revenue last year, compared with about $450,000 for competing "private-label" large-format screens.
And Imax does seem to command a legitimate price premium. For example, a Sunday evening screening of "Star Wars" at the AMC Century City 15 in Los Angeles costs about $21 at an Imax-equipped cinema. A non-Imax 3D showing at the same time at the same theater costs $19, and a ticket to see the film in standard two-dimensional format goes for $15.
Imax, which trades on the New York Stock Exchange, debuted in October on the Hong Kong Stock Exchange, a region where the company is in the process of making a big bet on huge screens. The firm is planning to open 70 to 80 Imax-equipped cinemas a year in China, a healthy clip, considering the entire United States only has about 370 Imax screens, according to Barron's.
And each Imax screen can reel in five times more box-office revenue than a conventional screen, despite costing only 90 percent more to build, which explains theater chains' push to add them. China's box office — currently the world's second-largest and closing in fast on the top spot — is growing briskly, and premium screens are a way to squeeze a little more disposable income from a burgeoning middle-class with a proven appetite for movies.
With $48 million globally in Imax sales, "Star Wars" has already topped "Jurassic World's" Imax record, even without China. And Jonathan Papish, an industry analyst for China Film Insider, said he expects the movie to significantly expand on that when the Beijing and Shanghai audiences can finally buy tickets.
"Premium-price tickets will be a big draw for this movie," Papish told International Business Times. "Those are booming. And they're pretty easy to find, especially in the coastal cities."
In fact, the second-largest global box-office tally this weekend came from "Mojin: The Lost Legend," which reeled in $85 million despite showing only in China. Naturally, it was also released in Imax 3D, a decision that came fairly late in the production process but already seems to be paying off, as the movie has already more than doubled its $37 million production budget.
That's welcome news indeed for Disney's Chinese ambitions.
© Copyright IBTimes 2023. All rights reserved.