The Big Winner in the iPhone 4S: Sony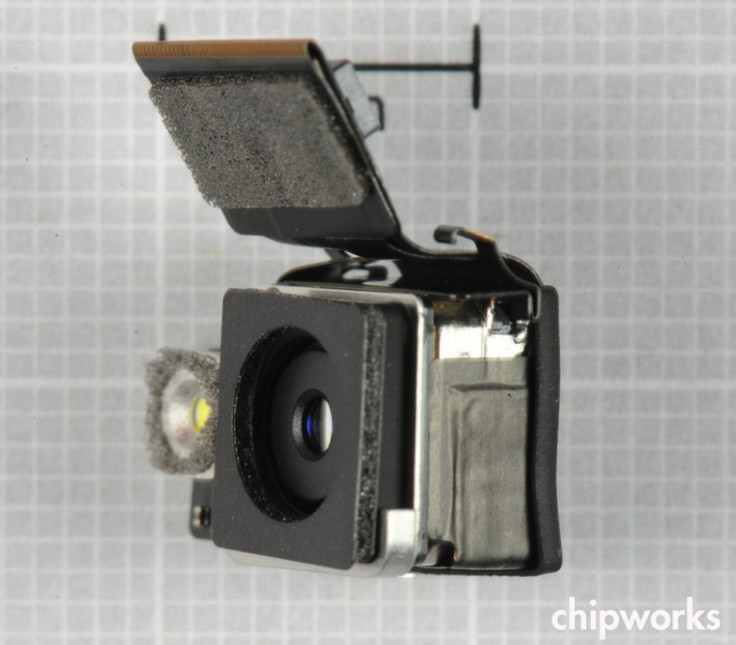 Apple was able to dodge concerns that its new iPhone 4S underwhelmed as anticipation leaned towards a new iPhone 5, but record sales is reassuring not only Apple, but Sony.
Analysts are expecting Apple to sell nearly 4 million units this weekend alone.
The Japanese electronics maker scored big as tear-down analysis of the iPhone 4S showed that Apple chose to use the company for the 8-megapixel camera -- a touted advancement in the new phone.
An examination by research firm Chipworks, using an infrared microscope, revealed markings on the camera they believe to identify Sony as the manufacturer.
What you see are the die markings on the base layer of the image sensor, the company said of an X-Ray image it produced of the chip. The image isn't beautiful, but it's enough to tell us that Sony is in our particular iPhone 4S.
The findings corroborate a report published in the IBTimes in April this year, where Sony CEO Howard Stringer hinted that his company was gearing up to supply Apple with the parts.
It always puzzles me, Stringer said at the time. Why would I make Apple the best camera?
Apple has a history of sourcing multiple suppliers for key components, however, as to not affect the supply chain if something goes awry.
For example, the company appears to be using both Samsung and Elpida for memory in the new phones, according to various tear-downs. Chipworks warned that this may also be the case for the camera part.
So, if we tell you that our CMOS image sensor comes from company XYZ, that does not mean that all iPhone 4S's use company XYZ's CMOS image sensor. It will take analyzing a sampling of phones from around the world to see if indeed Apple has dual sourced this camera.
While the news may have been expected to some, to investors and analysts following Onmivision -- the supplier of previous iPhone cameras -- the news was a shock.
Our checks indicate that Sony might have started with 60-80% of the volume and that Apple would eventually move to 60% Sony and 40% OVTI mix once OVTI gets its production an yields up, said Needham's Rajvindra Gill.
The revelation sent shares of Omnivision crashing down by as much as 13 percent on Friday, finally settling at $15.95, or 9.38 percent off from the market open.
© Copyright IBTimes 2023. All rights reserved.