Bill Cosby Gets Standing Ovation Friday Despite Rape Accusations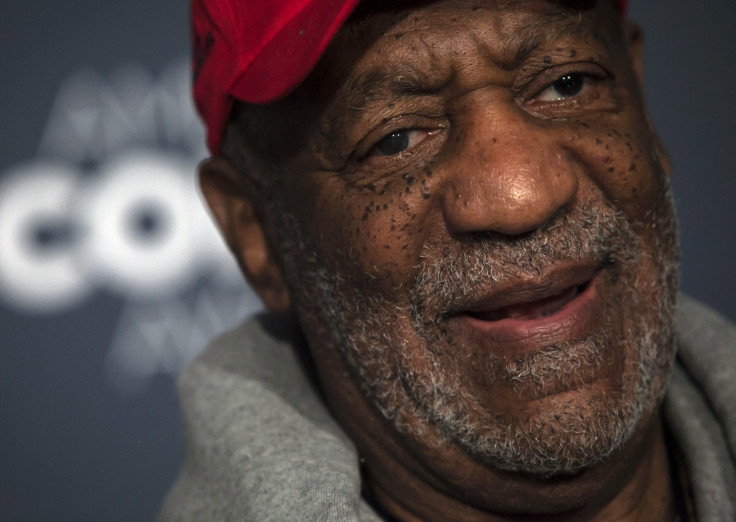 Comedian Bill Cosby is enduring the worst period of his career as more than a dozen women have accused him of rape or sexual assault in a period spanning five decades. But that didn't stop a crowd of fans from giving him a standing ovation before he launched into a sold-out standup set in Melbourne, Florida, according to Reuters.
The beleaguered funnyman addressed the allegations in an interview with Florida Today before the set, telling the newspaper people "are pushing people and asking people to have a frat house mentality" about the issue.
"I know people are tired of me not saying anything, but a guy doesn't have to answer to innuendos," Cosby told the newspaper. "People should fact check. People shouldn't have to go through that and shouldn't answer to innuendos."
It appears residents of the Florida town had little intention of protesting the event despite urging to do so from a local radio host. Only one protester picketed, holding a sign reading, "Rape is no joke," according to The Wrap.
Cosby did not mention the ongoing scandal during his show at Melbourne's King Center though some audience members yelled out "We love you, Bill Cosby!" in support of the 77-year-old.
"When those kinds of people start pulling the plugs, there's a problem somewhere," Orlando resident William Colburn told Reuters. Colburn had a ticket to the event but chose to forego the show.
The accusations against Cosby -- for which he hasn't been criminally charged -- have led to a series of setbacks for his career as Netflix and NBC postponed or pulled projects that were intended to include him. TV Land pulled "The Cosby Show" reruns from its programming lineup, and a series of his performances at venues from Nevada to Illinois have been canceled.
© Copyright IBTimes 2023. All rights reserved.