Black Friday 2011: Amazon Kindle Shatters Sales Records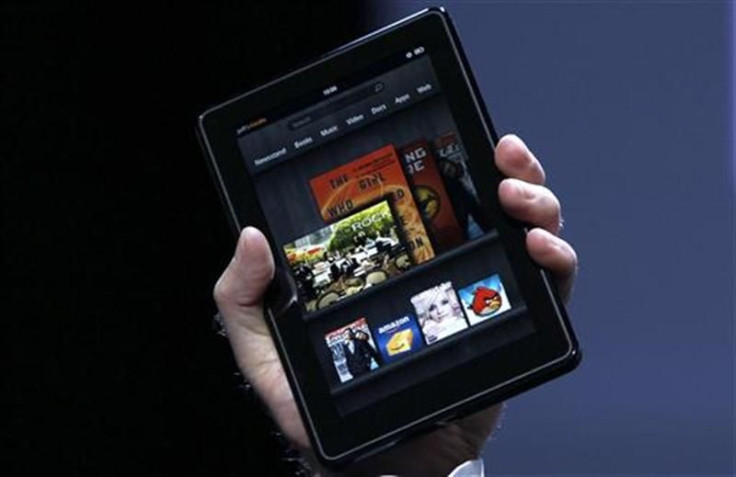 If Black Friday sales are any indication, the Amazon Kindle could be on a lot of people's holiday wish list.
Black Friday was the best ever for the Kindle family -- customers purchased [four times] as many Kindle devices as they did last Black Friday -- and last year was a great year, Dave Limp, vice president for Amazon Kindle, said in a statement. In addition, we're seeing a lot of customers buying multiple Kindles -- one for themselves and others as gifts -- we expect this trend to continue on Cyber Monday and through the holiday shopping season.
The original Kindle costs $79, the Kindle Wi-Fi costs $99, the Kindle 3G costs $149 and the new Kindle Fire costs $199. The Seattle-based company didn't release exact sales figures for any of the devices.
The Kindle Fire sales won't immediately help the bottom line of Amazon -- the online retailer is expected to lose approximately $50 for each sale. However, the Kindle fire could pose a credible challenge to Apple's iPad, which is far more expensive. Amazon hopes to make up the lost revenue when Kindle users purchase content on the device.
It wasn't a bad day for Apple either though, as IBTimes reported that it too broke single-day sales on Black Friday.
Black Friday sales increased 6.6 percent overall compared to 2010, according to retail research firm ShopperTrak, as customers spent a record $11.4 billion across the U.S. Retail foot traffic also rose 5.1 percent.
Online sales this holiday season are also supposed to hit records. Digital research firm comScore expects a 15 percent boost in online sales during the holiday season (November and December) compared to last year.
© Copyright IBTimes 2023. All rights reserved.