BlackBerry Z10 Features: BlackBerry 10 Can BBM Anything You're Watching, Even If It's Porn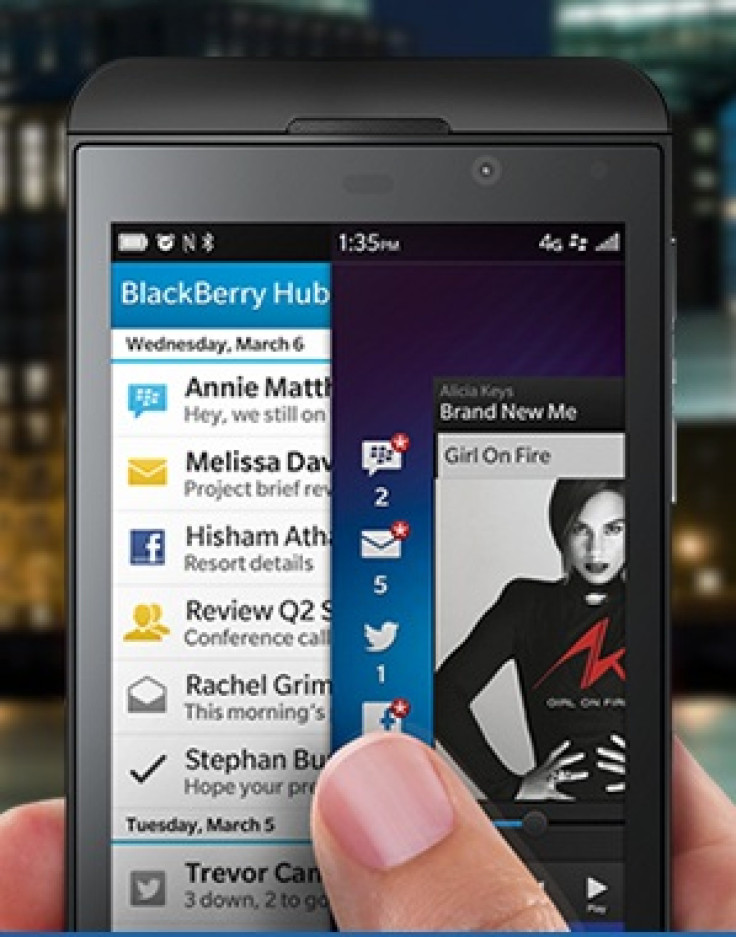 BlackBerry released its BlackBerry Z10 smartphone at the end of March, and within just one week of availability in the United States, customers have discovered (the hard way) that the new BlackBerry 10 operating system has some sharing features that private users may want to toggle "off."
For example, BlackBerry's new Messenger Service (BBM) in BlackBerry 10 has the option to share what music you're listening to as one's status update. As it turns out, this BBM feature in BlackBerry 10 can actually share anything you're listening to with your BBM network, including videos. Therefore, any videos viewed in the BlackBerry Z10 browser or media player will be displayed for all of one's BlackBerry contacts to see, even if you don't want your network to know you're watching certain videos.
In a CrackBerry forum thread, BlackBerry Z10 users uploaded screenshots of their recent BBM updates, showing users that were found "listening to 'tube8.com'" or "listening to 'pornhub.com,'" both pornographic sites.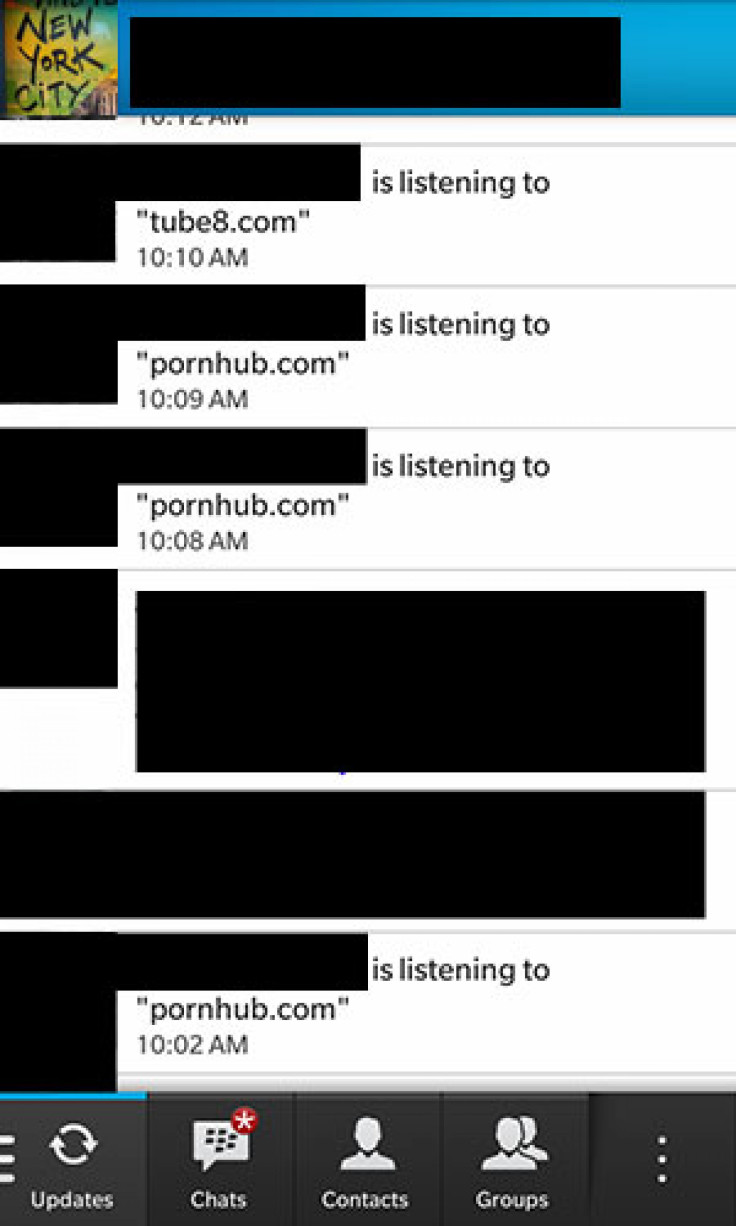 If you own a BlackBerry Z10 and you want to keep your video-browsing habits to yourself, make sure you complete the following steps to ensure your music updates in BBM are disabled:
1. First, swipe down from the top bezel in the BBM application and choose "Settings."
2. Find the option that reads "Show What I'm Listening To," and toggle it "off."
3. Tap the "Back" button to save your changes
About The BlackBerry Z10
BlackBerry took a big leap of faith with its BlackBerry 10 operating system and BlackBerry Z10 smartphone. Unlike previously released BlackBerry phones, the Z10 features no physical keyboard or any physical buttons, setting it apart from other smartphones and all previous BlackBerry devices.
For comparison's sake, the BlackBerry Z10 is longer, wider and slightly thicker than the iPhone 5 (exact dimensions are 5.12" x 2.58" x 0.35"), but the BlackBerry Z10 is nowhere near as gargantuan as the Android-based smartphones available on the market, including Samsung's best-selling Galaxy Note 2. The BlackBerry Z10 has a brilliant 4.2-inch 1280 x 768 display, which actually has a higher pixel density than the iPhone 5's Retina display, and only weighs 4.78 ounces.
The BlackBerry Z10 is powered by Qualcomm's latest dual-core 1.5 GHz Snapdragon processor and a 1800mAH removable battery that can achieve 10 hours of 3G talk time and 305 hours of standby time; comparatively, the iPhone 5 can muster only eight hours of talk time and 225 hours of standby time.
As for its "smart" features, the BlackBerry Z10 boasts an 8-megapixel rear camera with 1080p HD video recording, and a 2-megapixel front-facing camera, but within its operating system lies an even more powerful camera feature called "TimeShift," which allows users to adjust individual faces within a group shot to get different views of them by capturing multiple shots of their face before and after the actual snapshot is taken. Users will find it easy to scroll back and replace any individual's face with a different shot, taken either seconds before or after the group shot was taken.
Of course, no phone experience is complete without third-party applications. BlackBerry boasted at its January event that it will have roughly 70,000 apps available to download at launch, with more promised to release shortly thereafter. It isn't much compared to the 700,000 apps available on Google Play or the 800,000 apps on the iOS App Store, but it's a start.
BlackBerry sells the Z10 in black through a variety of retailers, including AT&T, T-Mobile, Best Buy and Radio Shack. The company will release an exclusive white version of the BlackBerry Z10 through Verizon Wireless later this year.
Would you purchase a BlackBerry Z10? Why or why not? Let us know in the comments section below.
© Copyright IBTimes 2023. All rights reserved.