BLACKPINK Jennie Beauty Secret Revealed: How To Reduce Facial Swelling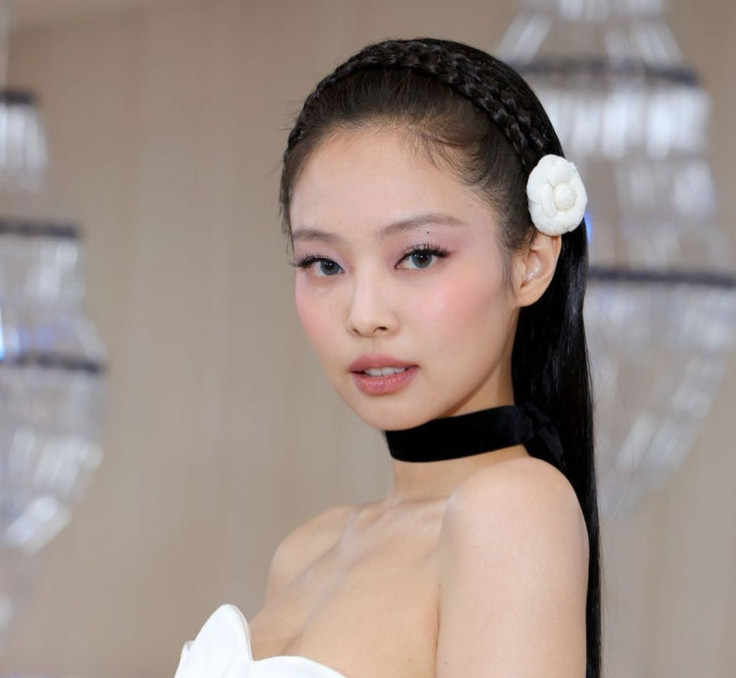 KEY POINTS
BLACKPINK member Jennie recently dropped her "Met Gala" vlog on YouTube
Jennie revealed she dips her face in ice-cold water before being caked up with cosmetics
Her hairstyle at the event was inspired by a mix of traditional and modern Korean culture
BLACKPINK member Jennie may be known for her "dumpling" cheeks. But there are times when the singer prefers a less puffy look — especially during red-carpet premieres or fashion events — and here's how she does it with just a few easy steps.
On Friday, the 27-year-old South Korean artist dropped her "Met Gala" vlog on YouTube, which included behind-the-scenes moments of how she prepared for the world's most glamorous fashion event in New York City, which was held at the Metropolitan Museum of Art's Costume Institute last May.
In the video, Jennie showed how her iconic soft glam makeup look came to be and revealed one important skin preparation to keep her skin fresh and to reduce swelling: dipping her face in ice-cold water.
Her makeup artist started by massaging the "Solo" singer's face with cold water before the latter dunked her face into the ice bath and jokingly shouted, "It's so cold!" Afterward, Jennie wiped off the excess water on her face before the next scenes panned to her getting all dolled up for the event.
Putting ice on the face is one of the latest beauty trends, often practiced by several facialists and makeup artists worldwide. Often used as a natural makeup primer, it offers anti-inflammatory benefits and enhances skin absorption.
Dubbed "skin icing," the method gives a cooling effect on the skin and constricts blood vessels. Hence, it eliminates redness, swelling and puffiness — mostly on the cheek and areas around the eyes — tightens pores, reduces oiliness and signs of aging, eases acne and soothes skin burns, among others. Note, however, that there is no clinical research to prove the claims and such practice is only supported by hearsay evidence.
Elsewhere in the vlog, Jennie got hyped up for the event, even after rigorous preparations and shooting a "getting ready" content video for Vogue.
Her hairstylist, Lee Seon-yeong, also revealed the story behind Jennie's half-up half-down hair look, with a headband-like braid, saying, "BLACKPINK and Jennie are artists representing [South] Korea. So, when the world sees her, I wanted them to see the beauty of Korea by incorporating elements into her look."
"It's a mixture of Korean, modern, traditional, [and] classic. I really wanted to create a timeless look where if I look back in [like] ten years, I don't want to regret anything. So, that was also the big decision that I considered," Jennie added.
Jennie made her Met Gala debut in early May, joining the roster of other famous South Korean celebrities who attended the prestigious event over the past years, including PSY, Super Junior's Choi Si-won, Rain, 2NE1's CL, EXO's Lay and BLACKPINK's Rosé, among many others.
Most recently, Jennie, Rosé, Jisoo and Lisa embarked on the encore leg of their "Born Pink" world tour. They will perform at the largest stadium in Vietnam, My Dinh National Stadium in Hanoi, on July 29 to 30 before jetting off to cities across the U.S.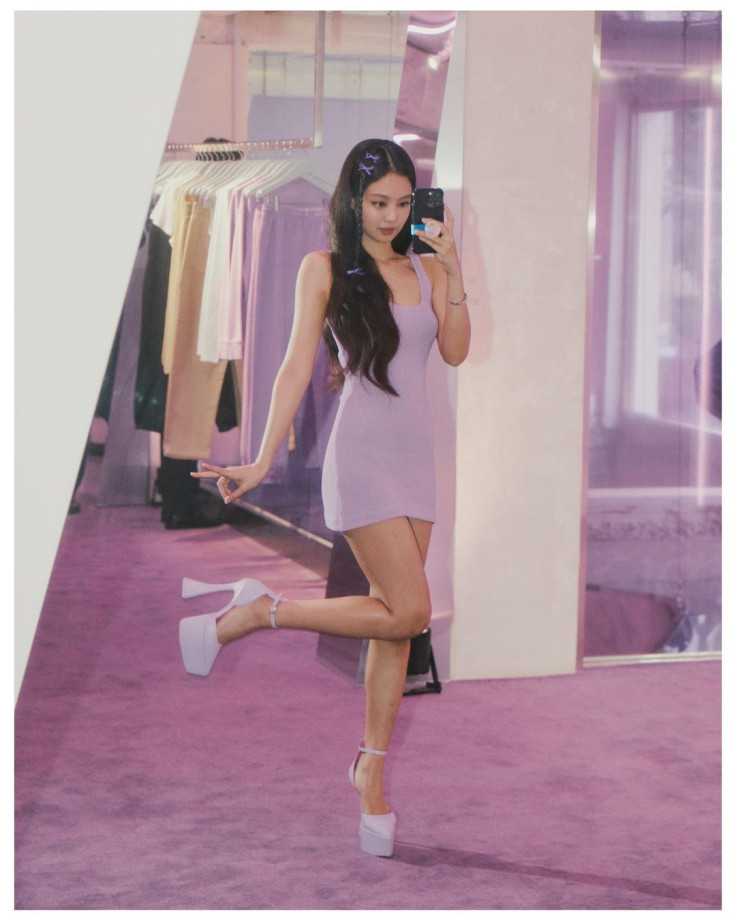 © Copyright IBTimes 2023. All rights reserved.