Blackpink To Stop Accepting Gifts From Supporters; Fans Urged To Help The Needy Instead
Blackpink's management agency, YG Entertainment, has announced the group will no longer accept gifts from fans and urged supporters to express their love for its members by providing to those in need.
The agency made the announcement Tuesday in response to the "overwhelming congratulatory presents" the famous girl group received for its fifth anniversary in the entertainment industry on Aug. 8, reported Koreaboo.
The official statement, which was posted on the agency's official website and Weverse account, said it is grateful to fans, but the group will decline all gifts, except for fan letters addressed to Lisa, Jennie, Jisoo and Rosé. They will be received at an address specified by YG Entertainment and supporters will get a notification once their letters arrive, according to Allkpop.
The said statement was written in Korean, but according to Koreaboo's translation, it said, "Hello, I am the support manager. We would like to make an announcement about fan support to our grateful fans who continually support Blackpink. This year, as we received an overwhelming amount of congratulations for their 5th anniversary, we decided to make a difficult announcement about the fans' heartfelt support and presents after discussing with the Blackpink members for a very long time."
The statement added, "From now on, we will respectfully decline the support and mailed presents prepared with love and care from the fans to celebrate Blackpink's special days, such as anniversaries (group debut, solo debut, birthdays) / broadcast (music show, radio, variety show) / performance (snacks, donation flower arrangements)."
Instead of sending gifts to Blackpink members, YG Entertainment appealed to fans to send presents to "others who need it more."
"We would be grateful if instead of sending them gifts and support to celebrate their special days, those gifts be sent to others who need it more. Please understand that we will be sending back or clearing out without notice any anniversary or mailed presents / quick deliveries that are not fan letters," it noted.
Blackpink fans, known as Blinks, took to Twitter to express admiration for YG Entertainment for encouraging fans to help people in need instead of sending presents to the group.
"pinks are no longer be accepting any gifts from fans in future celebrations and events as they would be happy to see if the gifts will be given to places and people who are in need of assistance. best girl Blackpink," a fan wrote.
The group released "Blackpink: The Movie" in August as part of its fifth-anniversary activities. The film featured not only the quartet's rehearsal clips but also snippets of its past performances.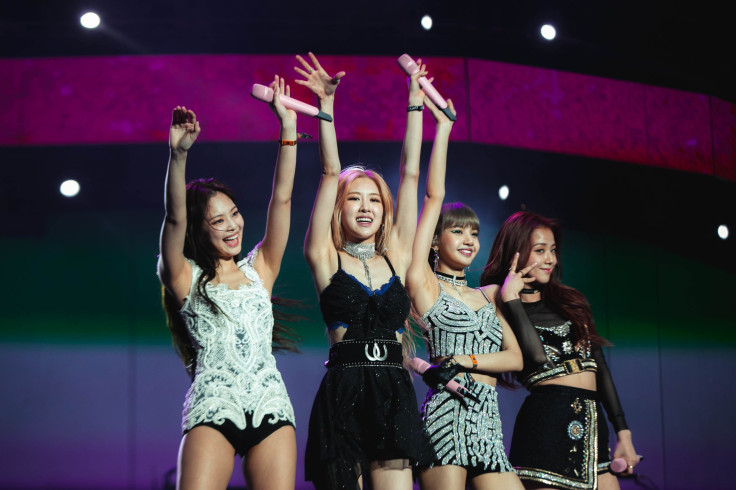 © Copyright IBTimes 2022. All rights reserved.
FOLLOW MORE IBT NEWS ON THE BELOW CHANNELS