'Bloodline' Season 1 Spoilers: The 5 Best Danny Rayburn Moments In The Netflix Original Series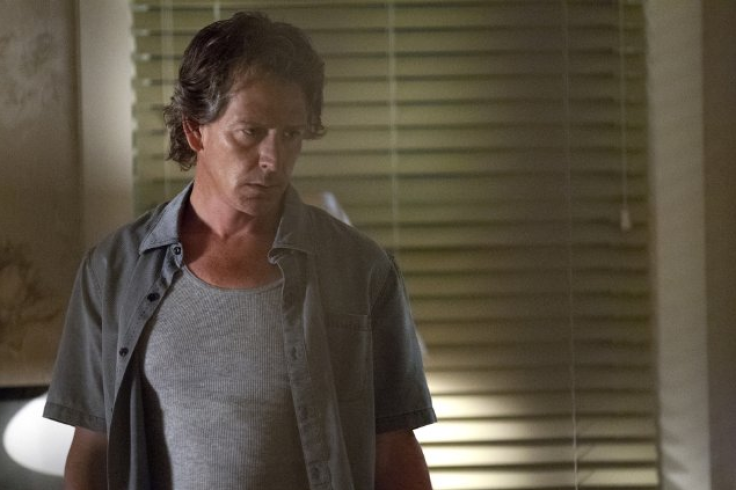 Netflix's original series "Bloodline" will return for a second season, but the acclaimed dark drama will be without its most engrossing character. Danny Rayburn (Ben Mendelsohn) – the black sheep of the Rayburn family – met a gruesome end in the series' debut season. Before his exit, though, the character gave fans more than few moments of brilliant television that left them scared, laughing and heartbroken – sometimes all at the same scene.
Here are the five best moments from Danny Rayburn in "Bloodline" Season 1:
1. John Confronts Danny – 'Part 12'
Though the tension between Danny and two other Rayburn siblings – Meg (Linda Cardellini) and Kevin (Norbert Leo Butz) – was more palpable earlier in the series, it was the rift between Danny and his brother John (Kyle Chandler) that brought the show to a boiling point. When John went to the beach to confront Danny about a pending DEA investigation and the cryptic threat Danny had made to John's daughter, Jane (Taylor Rouviere), the weight of decades of family strife came to a head. John wanted his brother to leave town, but Danny refused, explaining that he wanted John to feel the pain he'd felt all of his life. "I told you your life wouldn't always be perfect," Danny said with a look of exhausted anguish.
When Danny tried to walk away – after unsuccessfully prodding John to beg him to leave town – John lost control, attacking his brother while repeatedly asking, "When is it going to end?" John killed Danny in a tragic, Cain and Abel-invoking conclusion to a season's worth of drama. What was so powerful about the scene was how inevitable the result of the meeting felt as the two brothers attempted to hash things out. Unfortunately, at this point Danny seemed uninterested in reconciliation, manically laughing as his brother drowned him, knowing he had successfully shattered the facade of John's perfect life forever.
2. Robert Disowns Danny – 'Part 4'
Ben Mendelsohn stands a pretty good chance of scoring an Emmy nomination for his portrayal of Danny Rayburn and the closing scene of episode 4 makes it clear why the Australian actor is so deserving. After an hour in which it seemed like Danny was finally starting to find his place – and maybe even some long overdue acceptance – in the Rayburn family, Robert Rayburn (Sam Shepard) met his son at a bar to ask him to leave once again. When he was offered a check to skip town, the subtle devastation in Danny's face was heartbreaking. Though Robert dropped dead in the next episode, allowing Danny to stick around, the black sheep brother never recovered from the stinging rejection. This is the moment that sent him irreparably down the path of self-destruction that led to the season's tragic end.
3. Danny Ruffles Feathers – 'Part 1'
Before any of the murder, drugs or betrayal came into the picture, the premiere introduced fans to an outcast brother returning home to an uneasy, distrusting family. In a brilliant scene that established the subtle sibling dynamics among John, Danny, Kevin and Meg, the Rayburn children argued over Danny's insistence that his female guest at the party that night sit at the family table. By the end of the notably long scene, it was clear how bothered Kevin and Meg were by Danny's presence at home, while John struggled to keep the peace.
4. Danny Confronts The Family – 'Part 12'
The night before the fatal John/Danny confrontation, Danny showed up at the Rayburn house to face the whole family. Knowing that John had just let someone attempt to kill his older brother, the disdain in Danny's face and words was unmistakable, despite his calm delivery. When he snapped "Quiet!" so he could finish his speech, fans likely jumped out of their seats. This was Danny at his most vengeful, gloating that the whole family was now unsafe – the way he had always felt in the Rayburn house growing up.
5. Danny Threatens Jane – 'Part 11'
For much of the season – especially in the early episodes – Danny had many viewers' sympathies as his family routinely stifled his seemingly genuine attempts to turn his life around. However, by the season's end, Danny – even if pushed there by his family – was a terrifying, threatening figure. When he took Jane out on a boat, giving her a seahorse necklace (the same one Sarah had on when she drowned) and leaving a message for John that Jane was "with an adult" – it was a direct threat to John's family. Despite playing nice with Jane in the tense scene, viewers were on the edge of their seats knowing that Danny had become dangerously unpredictable.
What was your favorite Danny Rayburn moment in "Bloodline" Season 1? Tweet your thoughts to @Ja9GarofaloTV
© Copyright IBTimes 2023. All rights reserved.