BMW's Apps Make iPhone A Natural Extension of the Car: New York Auto Show 2012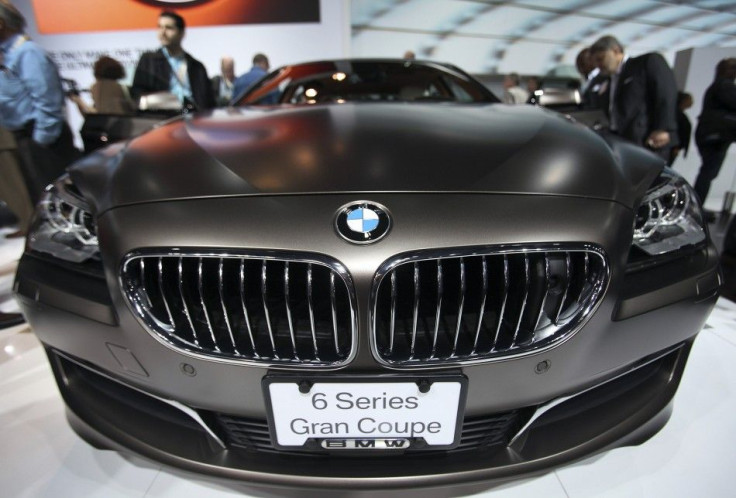 If you have the iPhone 4S, or are eagerly awaiting the iPhone 5 release, and also want to buy a car that can maximize your phone's capabilities, BMW AG is hoping that its time and energy will woo you. BMW has a dedicated, Silicon Valley-based division whose job is to create an interface between drivers' iPhones and cars.
BMW's Robert Passaro, head of the AppCenter Mountain View, walked us through some of the best features of BMW's iPhone App integration at the New York International Auto Show 2012.
BMW's AppCenter Mountain View Technology Office exists for one task, to create as seamless and natural an interface as possible between drivers, cars and technology. BMW has been at the forefront of integrating consumer electronics, and Apple products especially, into cars and was the first company to have an iPod dock in a car, way back in 2004. The company has continued its mission to integrate consumer's phones and listening devices as a natural part of the car, a project that has been helped by the AppCenter team's proximity to the big industry players.
The centerpieces of BMW's latest iPhone App suite are Mog: Music on Demand, Stitcher and the ubiquitous Pandora. The BMW App suite is heavily focused on maximizing the usability of the apps and iPhone features that drivers are already using, simply things like making calls and listening to music, rather than trying to create totally new programs.
The three centerpiece programs are focused on allowing drivers to listen to what they want when they want -- whether its customized radio, individual songs or albums, or narrative journalism. Regardless of what program is running, if a driver receives a call, he or she can immediately answer the phone using a switch on the steering wheel. Once the call is answered, the driver can have a conversation using the car's microphone. When the call is finished, content will resume playing where it left off (thanks to Stitcher, this is even the case with NPR stories), while the volume is gradually dialed back up to the original level.
The car adds additional functionality to the iPhone, as it charges it and boosts the antenna strength. The real strength, though, of BMW's iPhone and App integration is the fact that it actually just works, a traditional selling point for both BMWs and Apple products.
The BMW Apps system is intuitive and quick and delivers a similar experience as using an iPhone does. Likewise, it does not feel gimmicky or buggy, but instead leaves the so-called BMW experience intact. Rather than simply adding some iPhone functionality to the car, BMW has sought to make the iPhone feel like a part of the car and has been largely successful in that.
What remains to be seen is whether and how BMW will leverage the iPhone to not just use already extant apps, but also create specialized functionality for its cars. While BMW has not said anything specific about future functionality, it does not take a leap of the imagination to foresee a future where drivers can download their car's telemetry to their iPhone so they can analyze their driving dynamics or use Siri to lock the car and turn off the lights remotely.
© Copyright IBTimes 2023. All rights reserved.