Bobbi Kristina Brown Funeral Procession, Burial Causes Fan Frenzy In New Jersey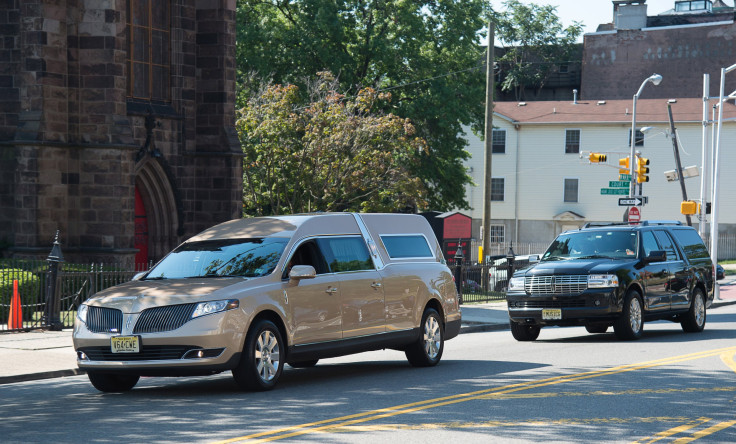 With only a few short hours until Bobbi Kristina Brown's burial, normally quiet Westfield, New Jersey, is readying itself. As previously reported, the 22-year-old will be buried next to her famous mother, Whitney Houston, on Monday. Prior to her burial, the family arranged for a Sweet 16-themed service to be held at St. James United Methodist Church in Alpharetta, Georgia, an Atlanta suburb.
Twitter users in the area have shared several photos showing streets lined with orange plastic fencing by Westfield police. Officers are posted in their vehicles at several locations along the route the hearse will take with Bobbi Kristina's body. Fans of the aspiring actress and her pop star mother have also taken to the streets, many wielding photos of the mother-daughter duo. According to one fan's tweet, the media are also on the scene, snapping photos and preparing to catch a glimpse of the family's final goodbye.
As was previously reported, the Brown and Houston families have made arrangements to have Bobbi Kristina buried next to her mother in Fairview Cemetery. They will host a private ceremony at the graveyard, which has upped security in preparation for the high-profile burial. Leading up to the event, authorities were said to be patrolling the premises, keeping visitors away from Whitney's grave.
Rumors began circulating that Bobbi Kristina would be buried with her mother after onlookers noticed changes had been made to Whitney's headstone. A "circular brick border garden and two rosary necklaces" were added on July 2, leading to much speculation. At the time it was reported that all the plots next to Whitney had been taken. The family was said to be considering burying the pair on top of one another, allowing them to be "together into eternity." At this time, it is not clear what they decided.
© Copyright IBTimes 2023. All rights reserved.