Borders Closing: Five Things Barnes and Noble Can Do to Survive
Analysis: With Borders Gone, All Eyes are Now Cast Upon Barnes and Noble. Can B&N Avoid the Same Fate?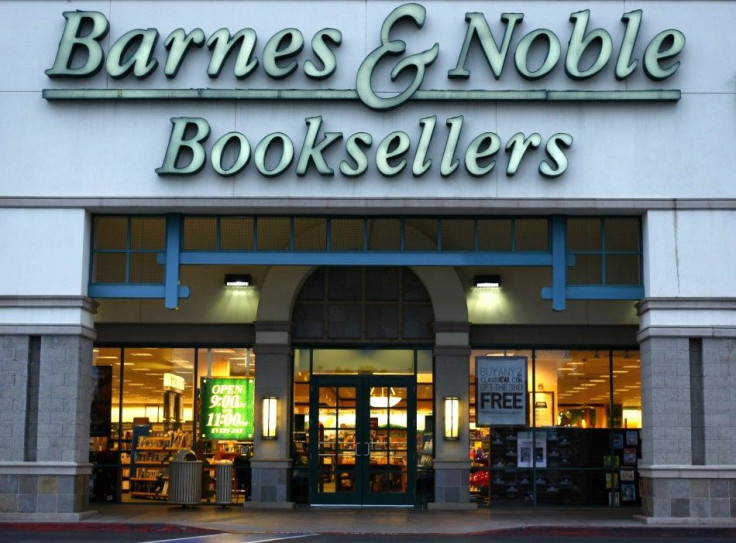 America's second-largest bookstore chain is closing, and all eyes are now cast upon Barnes and Noble -- the nation's largest bookstore chain, with more than 700 stores -- to see if the company can avoid the same fate.
Barnes and Noble's stock is trading up on the news of Borders' demise, climbing 3.09 percent to $17.76 per share on the day after Borders' closing announcement, but Barnes and Noble is losing money and the chain has been exploring its future options, including a possible sale.
If Barnes and Noble is going to survive, avoiding the fate of Borders, here are five things the national bookstore chain must do:
1) Continue expanding merchandise beyond books. Several years ago Barnes and Noble said it turned inventory in its superstores no sooner than once in a full year. That's very slow compared to most retail businesses. That's why the chain has already been expanding into children's toys and adult puzzles and gifts and gadgets areas to diversify beyond books. The company's prime real estate advantage gives the opportunity for doing just that, but Barnes and Noble must move quicker, and go broader in its product diversification endeavor so books can remain a part of the company's sales strategy.
2) Expand author events and charge admission for opportunities to meet and greet leading authors to get books signed. Independent book stores have already been experimenting with this strategy and some have found success. Leading authors can draw a crowd, but bookstores like Barnes and Noble need to get more in return than the sale of some hardcover books at a 50 percent profit margin. Superstores are expensive to operate. But showcasing more signature author events and charging admission for these, the company can promote and sell books more profitably, keeping traditional publishing in play for authors, readers and publishers.
3) Establish exclusive distribution deals with leading publishers and authors. Since Barnes and Noble has a strong online presence, the strongest brick-and-mortar store presence, and a strong presence in eBooks and eReaders with its Nook device, the company has an opportunity in a less-competitive environment to forge signature, exclusive publishing deals with leading authors and publishers. Want to read Nora Roberts? Come to Barnes and Noble, online or to a store, because that's the only place you can find those works -- is one example. Barnes and Noble doesn't have many deals like that, yet. But the company will have to forge such exclusive relationships into the future to survive, much less thrive.
4) Move away from costly superstores, expanding with more small, community-oriented niche stores. With less overhead, the Barnes and Noble name will do well in high-population, high-net worth communities that don't have any bookstore at all. The company does not need a superstore in such markets, but lower-overhead niche stores that focus on diversified product, customer relationships, and value-added propositions such as paid author events and books sold at prices above the deep discounts Barnes and Noble has employed in recent years, reducing important margins.
5) Gain more eReader market share by setting the trend instead of merely following Amazon's lead. Amazon is the eReader, eBook industry leader, and for good reason. That company has been setting the tone in digital books from the start. But Barnes and Noble now has the clout as the only remaining national book publisher to change that trend, if the company can act proactively, leaping ahead of Amazon to the next big thing in eBooks. Barnes and Noble already has a strong brick and mortar presence with college bookstores, and the company does well online with textbooks. But Barnes and Noble got trumped again recently when Amazon announced its new Kindle Textbook Rental program. Barnes and Noble needs to set the trend, not follow the trend, if the company is going to survive.
© Copyright IBTimes 2023. All rights reserved.