Brad Pitt Explains $14 Million Sale of Baby Photos: 'There Was a Bounty on Our Head'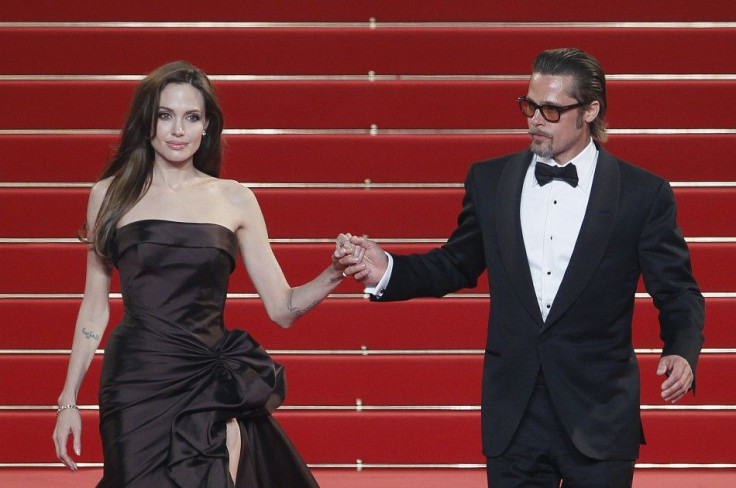 In an interview with NPR about his latest movie, Moneyball, Brad Pitt explained his and Angelina Jolie's decision to sell the first photo of their twins Knox and Vivienne to People magazine -- for a whopping $14 million.
The couple sold the photos of the twins in 2008, when they were three weeks old, after what MSBNC described as weeks of negotiating and a very fat check. In addition to the monetary compensation, Pitt and Jolie included a stipulation that the magazine no longer refer to the couple as Brangelina.
I know some of these guys who are in that 'stalkerazzi' world, and you really have to separate them from the paparazzi in our industry, Pitt told NPR. That's another breed. They have their heroes who got the big, scandalous shot, which just promotes more of that. It's a very strange thing to be selling photos of something that's very intimate and personal. And those of which you want to protect.
But we knew there was a bounty on our head ... and we know the lengths they (the paparazzi) go to to get that shot, Pitt continued. So we figured, 'Let's cut it off in the beginning,' and instead of that money going to people I do not respect, we would make some good out of it, he explained.
According to the Associated Press, the money reportedly went to the Jolie-Pitt Foundation, a charity organization that helps children in third-world countries.
Pitt also described the every day experience of being in the paparazzi crosshair: We have to plan an escape every day just to get out of the house -- kind of a Mission Impossible with decoys, and that's the life we live in, and that's the one we asked for.
© Copyright IBTimes 2023. All rights reserved.