Brad Pitt, Julia Roberts Dating Behind Her Husband's Back? Truth About Rumor
Brad Pitt and Julia Roberts are not secretly dating behind her husband Danny Moder's back, despite what a recent report claims.
Gossip Cop recently debunked yet another false claim about Pitt and Roberts from the tabloid NW. The questionable outlet recently put out a report claiming that Pitt and Roberts, who have worked together on several films including "Ocean's Eleven," "Ocean's Twelve" and "The Mexican," are hiding a new "romance." Their secret relationship reportedly came at a time when Roberts' marriage with Moder was on the rocks.
"Brad and Julia have been friends for years, but lately they've gotten a whole lot closer and everyone's taken notice," an unnamed source claimed in the report. "They talk and text constantly, and not just about professional matters."
The NW tipster went on to claim that Roberts has always opened up to Pitt about the tensions and problems she experiences, while the actor leaned on her after Angelina Jolie filed for divorce from him. The dubious source added that Pitt and Roberts are reportedly perfect for each other and have a "whole lot of love and respect" for one another.
The report also claimed that Pitt and Roberts had always had a "strong connection" with each other, but the two drifted apart after the actor dated and married Jolie. They reportedly reconnected when Jolie split up from him, and Roberts is apparently "risking everything" for Pitt right now.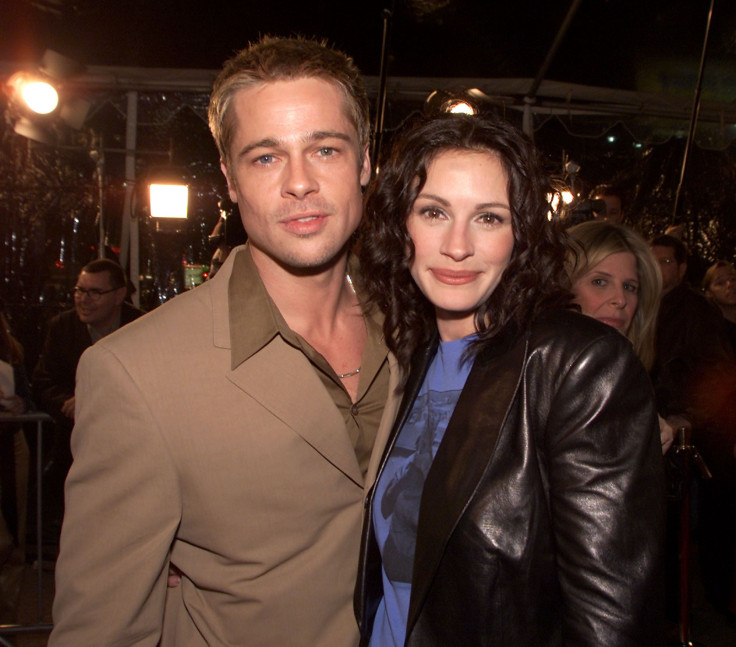 Gossip Cop, however, has ripped apart the tabloid's report and confirmed its claims to be completely fabricated. The rumor-debunking site confirmed with Pitt's rep that all the rumors are "absurd" and the actor is definitely not dating Roberts.
Contrary to NW's claims, Roberts seems to be happy with her marriage with Moder. The gorgeous couple showed off major PDA during the 2019 Golden Globes earlier this month and kissed during the show, according to Us Weekly.
Roberts and her husband couldn't seem to keep their hands off each other as the actress also posted a photo of them on Instagram kissing in their car. They seemed to be readying for a fun night in as they picked up burgers from In-N-Out before going home.
© Copyright IBTimes 2023. All rights reserved.