Brazil Vs. Germany: 'FIFA 14' Video Game Predicts World Cup Semifinal Outcome [VIDEO]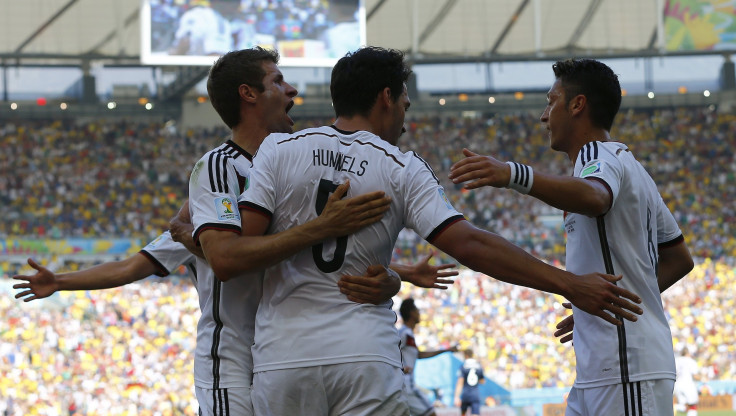 Germany and Brazil will clash in a World Cup semifinal match on Tuesday, and ESPN used a video game to predict which international soccer powerhouse will prevail.
The sports network performed a simulation of the Brazil-Germany match using EA Sports' "FIFA 14" video game. Just as in real life, Brazil competed without star players Neymar (back injury) and Thiago Silva (suspended). But the Green and Yellow have a hometown crowd on their side.
In the "FIFA 14" video game simulation, Germany opens the scoring at the 31-minute mark, as a Miroslav Klose header bested Brazilian goalkeeper Júlio César. Germany holds that lead through the end of the first half.
A brilliant individual effort from Brazilian midfielder Oscar led the host nation to tie the score at 1-1 in the 61st minute. A late goal from Germany's Thomas Müller gave his team a 2-1 lead from which Brazil would never recover. Thus, "FIFA World Cup Brazil" predicts that Germany will defeat Brazil and advance to the 2014 FIFA World Cup.
The outcome of ESPN's simulation is similar to a prediction made by International Business Times sports reporter Jason Le Miere, who also believes that Germany will defeat Brazil by a score of 2-1. His full preview and prediction for the match can be viewed here.
The 2014 World Cup semifinal match between Brazil and Germany will air at 4 p.m. ET on ESPN.
© Copyright IBTimes 2023. All rights reserved.