Brittney Jones Feels 'Vindicated' as Demi Moore Divorces Ashton Kutcher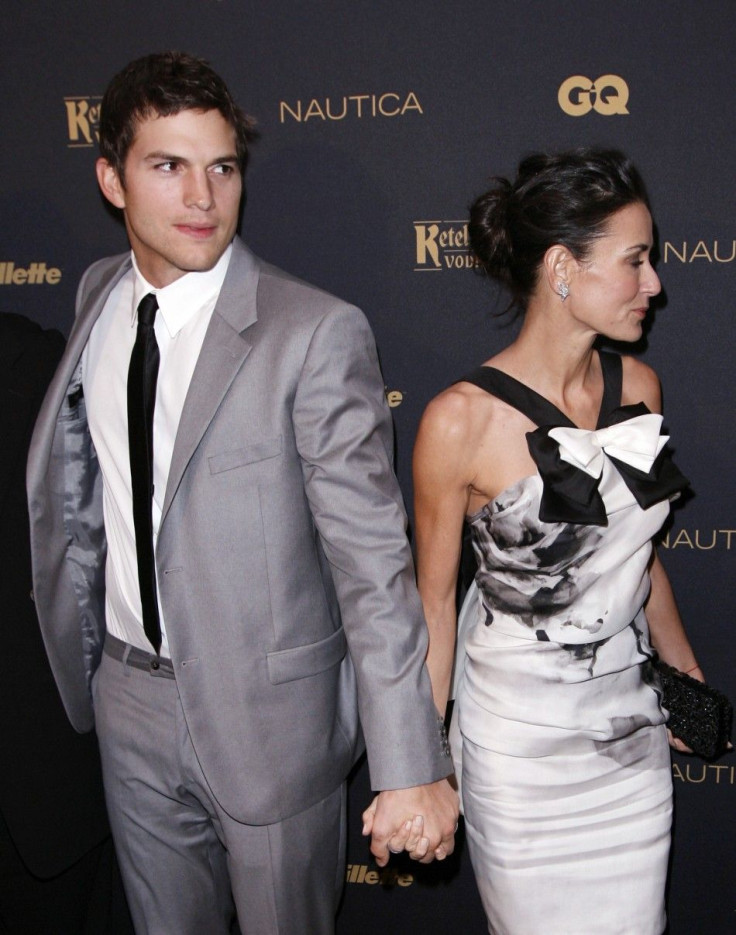 Brittney Jones, the woman who first accused Ashton Kutcher of cheating on his wife Demi Moore, said she feels vindicated that actress Demi Moore has announced her divorce from her actor husband Ashton Kutcher.
Although divorce is often sad I do feel somewhat vindicated, Jones told TMZ on Friday. For so long people have thought that I was dishonest or just making up my passionate nights with Ashton, when in fact I was being used.
Jones told TMZ that perhaps now people will believe she wasn't lying when she revealed last year that Kutcher cheated on Moore with her.
Jones has said she had sexual relations with Kutcher last year in the home he shares with Moore. Jones said she met Kutcher at a Hollywood bowling alley, where he gave her his number.
Jones said a few days later she went to Kutcher and Moore's home, where they had sex on the couple's couch.
Star magazine has reported that Jones and Kutcher's sexual relations took place when she was 21, and that Moore was filming a movie in Detroit at the time of the fling.
Moore announced her divorce from Kutcher on Thursday via The Associated Press. She didn't indicate exactly why the marriage failed.
It is with great sadness and a heavy heart that I have decided to end my six-year marriage to Ashton, Moore's statement read. As a woman, a mother and a wife there are certain values and vows that I hold sacred, and it is in this spirit that I have chosen to move forward with my life. This is a trying time for me and my family, and so I would ask for the same compassion and privacy that you would give to anyone going through a similar situation.
Jones' credibility has been in question since she first alleged that Kutcher cheated on Moore, something the actor has said was a lie.
Ashton told me that both he and Demi had an 'open relationship' and that he was not in fact cheating, Jones told TMZ. Now I can tell all the facts about how Ashton really was, and hopefully people will believe my side of the story.
Jones said she feels for Moore and wish her nothing but the best during this hard time.
After Jones revealed Kutcher's alleged infidelity, Moore and her husband of six years managed to hold their marriage together. However, the strength of that marriage bond was once again tested when another young woman, Sara Leal, came forward more than a month ago claiming that she, too, slept with the handsome actor.
In October, sources told Us Weekly that Kutcher shared a hot tub rendezvous on Sept. 24, the day of his wedding anniversary, with the 23-year-old blonde naked.
Leal also claimed she and Kutcher had unprotected sex.
© Copyright IBTimes 2023. All rights reserved.