Brooklyn Beckham's Wife Nicola Peltz Accused Of 'Taking Swipe' At David, Victoria Beckham
KEY POINTS
Nicola Peltz discussed her husband Brooklyn Beckham's career struggles, explaining why he swapped jobs so regularly
The actress said Beckham felt "a lot of pressure to please people" with his career
Some social media users speculated that she may have been throwing shade at his parents David and Victoria Beckham
Nicola Peltz's comments about her husband Brooklyn Beckham's career struggles have raised some eyebrows on social media.
Peltz, 27, graced the August cover of Tatler magazine, where she shared new details about her married life with Beckham, 23.
In the interview, the actress said that before her husband found his footing as a chef, Beckham felt "a lot of pressure to please people with his career and he didn't love it."
Beckham initially hoped to become a professional soccer player like his father David Beckham and then dabbled in fashion photography and modeling before landing his Facebook Watch series "Cookin' With Brooklyn" last year.
According to the "Transformers" star, Beckham has started reaching out to her father, billionaire businessman Nelson Peltz, for career and business advice. "I watch him call my dad and say, 'What do you think about this?' I love watching him learn from my dad," she said.
While Peltz did not mention her husband's famous parents David and pop-star-turned-fashion-designer Victoria Beckham, some social media users speculated that she may have been taking a swipe at her in-laws.
"The beginning of a lot of trouble for the Beckhams," one Twitter user suggested.
"Do the young people of today have no respect? Have they even been taught the meaning?" another wrote.
"[Peltz] saying that he turned to her father for advice (rather than his own) and her comments about the pressure he was under leave no doubt in my mind mind what she is implying," a third person opined.
A number of Twitter users came to the defense of David and Victoria, who are also parents to Romeo, 19, Cruz, 17, and Harper, 10.
"Victoria and David have done a wonderful job bringing up their family under the microscope. I am not a great fan but hats off to them," one person commented.
"Poor David and Victoria, they don't deserve this," another added. A third user described the couple as "self-made millionaires and loving parents."
Others defended Peltz, with some users pointing out that her comments may have been misunderstood.
"Honestly, some parents do put a lot of pressure on children to succeed, and sometimes the child imagines the pressure. We do not know, as we are not them," one Twitter user wrote.
"Just rubbish tabloids stirring and trying to find someone to demonize," a second user added.
"I think that's what [Peltz] is on about... A lot of failed careers for hubby because he feels pressured into them, not the fact that he's crap at everything unlike his parents. So he keeps changing direction career-wise," a third user pointed out.
Brooklyn played soccer in Arsenal's youth team but was dropped by the London club around his 16th birthday, according to Tatler. He also tried modeling and photography, which included an internship with Rankin, a fashion shoot for Tatler's June 2019 issue and the publication of "What I See," a 2017 book featuring 300 of his "personal photographs."
But he's now focused on his work as a chef and his "Cookin' with Brooklyn" series.
"You can tell that when Brooklyn's in the kitchen he's in heaven," Peltz told the magazine. "Ever since the pandemic, all he's wanted to talk about is being in the kitchen, so I just started filming him one day. Brooklyn is getting into very exciting things with his shows and also business things and it's really sweet."
Despite the speculation, Brooklyn and Peltz appear to be as close to David and Victoria as ever.
Earlier this month, the designer joined her son and daughter-in-law for dinner in Beverly Hills. Brooklyn also marked Father's Day with a special tribute for David, calling him the "best dad."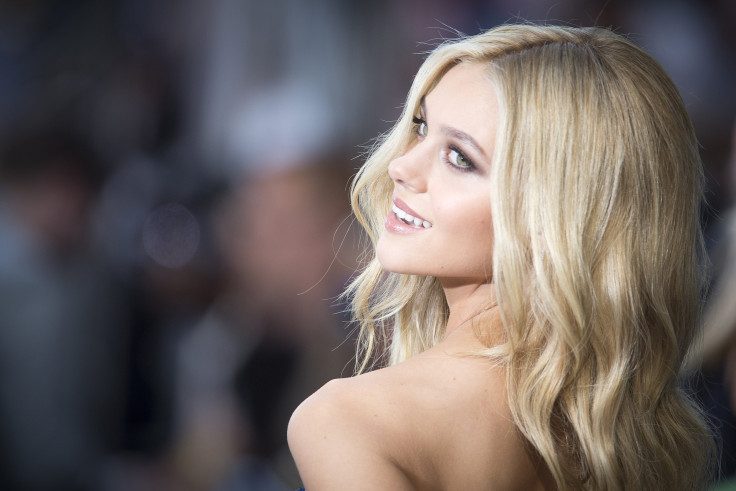 © Copyright IBTimes 2023. All rights reserved.