BTS' Jungkook Wants To Have A Drink With ARMY, Says Fans Can't Handle Him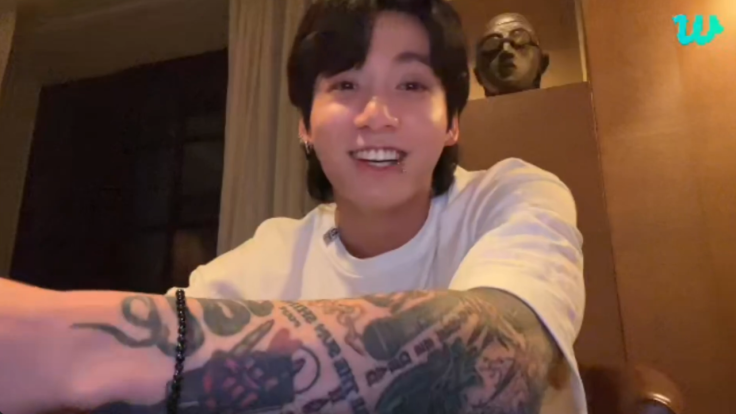 KEY POINTS
BTS' Jungkook went live on Weverse while in the U.K. on Saturday
The "Seven" singer shared he wants to drink and chat with ARMYs like friends
Jungkook officially finished his promotions for his solo digital single, "Seven"
BTS' Jungkook went live on Weverse during his promotions for "Seven" in the U.K.
On Saturday evening, the "Seven" artist had a one-hour live broadcast on Weverse – an online community where K-pop artists and fans can interact – to have a chat with his fans.
Although tired from his U.K. promotions schedule for his solo digital single, Jungkook went live on Weverse before washing up and sleeping to update his fans and chat with them.
"My promotions for 'Seven' are finished. It is over. I don't know. I don't know what's going to happen. Official schedules are done," Jungkook shared.
During the live broadcast, he openly and comfortably shared his thoughts with ARMYs – BTS fans – as if they were his real-life friends and even said he wanted to drink with them.
"I really want to drink with ARMYs... I want to chat with a lot of different ARMYs. [I want to] know what they're thinking about [and] why they are cheering for us. I am so curious about that... Won't that be so fun?" the 25-year-old idol said.
Shortly after, an ARMY watching the live broadcast asked him, "Will you be able to handle the energy of ARMYs who drank?"
Jungkook then replied and teased ARMYs, saying, "Hah. Actually, will you be able to handle me?"
The video clip of this interaction between Jungkook and ARMYs was uploaded by a fan account, @dreamjeons, on Twitter and has since gained over half a million views.
"[H]e's literally my best friend, my buddy, my pal," commented one fan on the tweeted video, while another one said, "Both of us being like 'Could you even handle my energy?' But if this ever happened in reality, we'd probably both end up just crying and telling each other how much we love each other over and over."
"[I]'ve always been that friend who handles their drunk friends so [I] can definitely handle you, [K]ook," said a third fan.
During his most recent Weverse live broadcast, Jungkook also shared how he wants to be greeted by ARMYs when they meet him on the street.
He said that he wants to be greeted like how real friends who've known each other for a long time casually greet each other in public.
After deleting his Instagram account in February, Jungkook has been doing live broadcasts on Weverse to interact with ARMYs at random times. So far this year, the youngest member of BTS has done live broadcasts while cooking, eating, drinking, singing, sleeping, watching fan videos, folding the laundry and playing with his dog Bam, among many others.
Jungkook released his solo digital single "Seven" on July 14 and won his first soloist award. "Seven" received its first-ever music show win in South Korea during the live show on MNET's "M COUNTDOWN" episode last Thursday.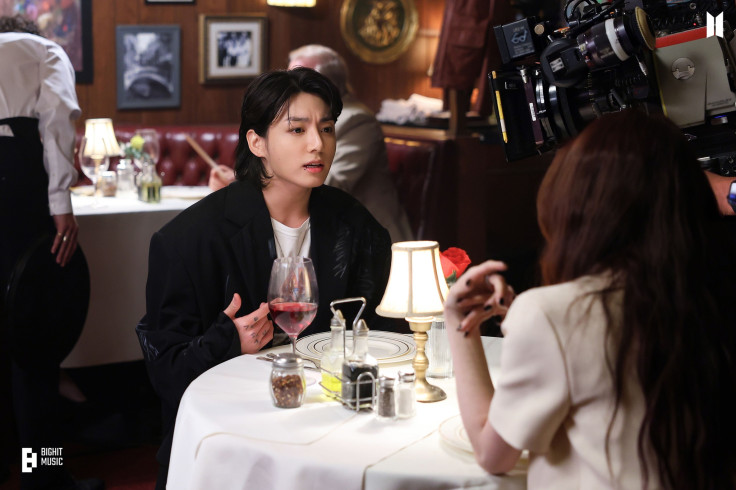 © Copyright IBTimes 2023. All rights reserved.