BTS' Jungkook Will Make His Music Show Solo Debut On 'Inkigayo' With 'Seven': Time & Where To Watch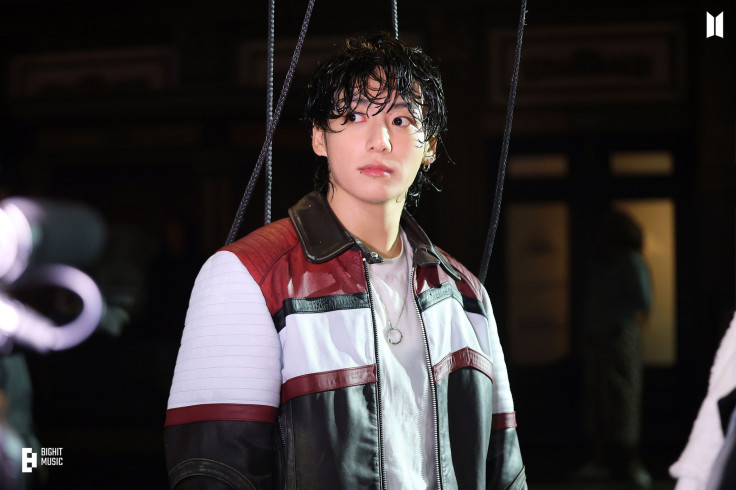 KEY POINTS
BTS member Jungkook will be performing on SBS's "Inkigayo" on Sunday
Jungkook said the performance was a way for him to repay his fans for their support
The music show airs every Sunday on the SBS channel, SBS app and KOCOWA
BTS member Jungkook is returning to South Korea to make his music show solo debut with "Seven."
South Korean media outlet Spots Chosun reported that the 25-year-old South Korean artist will perform his solo debut track on "Inkigayo" on Sunday, July 30, after weeks of promoting internationally — specifically in the United States and the United Kingdom.
Though Jungkook's longtime label BigHit Music has yet to release an official statement on the matter, a representative from the SBS music show confirmed his appearance, telling local media outlets, "It is true that Jungkook will be starring on the July 30 broadcast of 'Inkigayo.' He will be performing 'Seven.'"
The singer-dancer also spoke about his scheduled music show performance in his home country during his Weverse livestream, Wednesday night. There, he revealed why he wanted to perform on the show, noting it was his way of thanking fans for supporting his solo debut.
"First of all, thank you so much for the first place on Billboard. I'm so so happy. Thank you so much. I had [promotions] in New York and London, right? It was so much fun to do it after a long time, [and] then the music show came into my mind. I was like 'What should I do about it?'" he said, according to an English translation from the Twitter fan account @JJK_Times.
After earning the No. 1 spot on the Billboard chart, Jungkook revealed that he felt grateful and wanted to repay the fans. Hence, he coordinated with his agency to make the music show performance possible, though it wasn't something he could do right away.
The youngest BTS member also admitted that he initially wanted to do a live performance, but due to his jam-packed schedule, he had to pre-record his "Seven" performance.
Jungkook's "Inkigayo" debut will come after his "Seven" live performances on "Good Morning America's" Summer Concert Series as well as BBC Radio 1's "Live Lounge" and BBC's "The One Show."
"Inkigayo" is a weekly music show that airs every Sunday from 3:40 p.m. to 4:50 p.m. (KST). It airs via the SBS television channel, the SBS app and the streaming website KOCOWA for select regions.
For more updates, fans — called ARMYs — can check out the official Twitter page of SBS's "Inkigayo" here.
© Copyright IBTimes 2023. All rights reserved.