BTS' Jungkook's 'Seven' Breaks Spotify Record: Fastest Song To Hit 100 Million Streams, Under 6 Days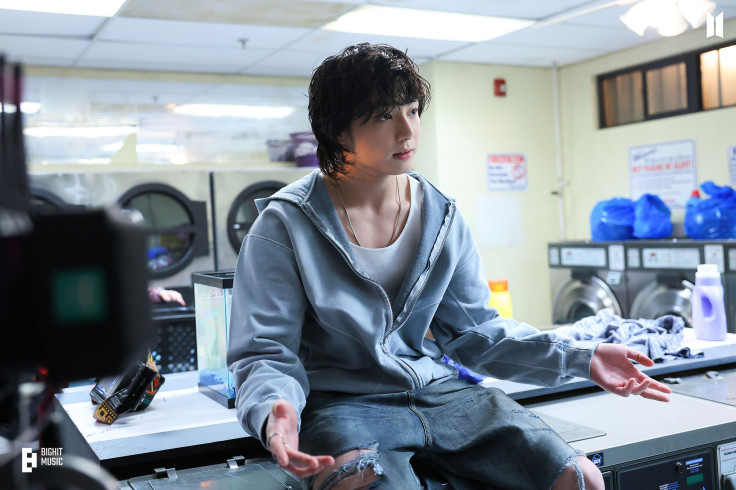 KEY POINTS
Jungkook breaks another music record with "Seven"
"Seven" is now the fastest song to hit 100 million streams on Spotify in under six days
Jungkook recently performed "Seven" at BBC Radio 1's iconic "Live Lounge"
BTS member Jungkook is breaking several music records with his solo debut single, "Seven," and a new one has just been added to the list.
On Thursday, the 25-year-old South Korean artist's hit track surpassed 100 million streams on Spotify in less than a week — under six days, to be exact — making him the first-ever act to achieve such a historic feat, according to Twitter account @chartdata that gives updates on real-time industry news.
Fans — known as ARMYs — immediately flooded the post with "congratulations" and expressed how proud they were of Jungkook's achievement. The post currently has 2.2 million views, 46,800 retweets, 8,988 quote retweets and 96,800 likes on the platform as of writing.
"Congratulations Jungkook! Making history once again and this is just the beginning," one user said.
Another commented, "Oh Jungkook the LEGEND that you are."
"No 'male', no 'K-pop', the FIRST to hit the milestone in under 6 days," a third user observed.
"[And] that's on being [a] giant pop star, main pop boy, and pop prince history maker. Jungkook you will always be famous and successful," a fourth user said.
Another wrote, "Thank you to all [ARMYs] that streamed. We did it. We really f—king did THAT."
"I can't get enough [of] the fact that our giant pop star Jungkook has done. I always believed a pure and organic record-breaker ace like Jungkook would make it happen, there's [nothing] impossible for him in this music industry. 6 days and multiple records [were] broken day after day, a KING," a sixth user said.
Interestingly, Jungkook found out about the news immediately while live on BTS' official Stationhead radio account. Reacting to the achievement, he said, "Writing history. So cool Jeon Jungkook. So cool ARMY! Pomichodai (slay) ARMY! Wow... 100 million...," as heard in a post by @jjklve on Twitter.
Aside from "Seven" becoming the fastest song to hit the milestone, it also remained the No.1 track on Spotify's global chart with 11.84 million streams, so far spending six days on the top spot.
Jungkook is now promoting as a solo artist, over a year since BTS went on an indefinite hiatus to pursue individual endeavors and complete the members' mandatory military service in South Korea.
Most recently, the singer-dancer appeared on BBC Radio 1's "Live Lounge" in London, United Kingdom. There, he performed "Seven" live and also his soulful rendition of an Oasis classic, titled "Let There Be Love."
Check out Jungkook's full cover of "Let There Be Love" below.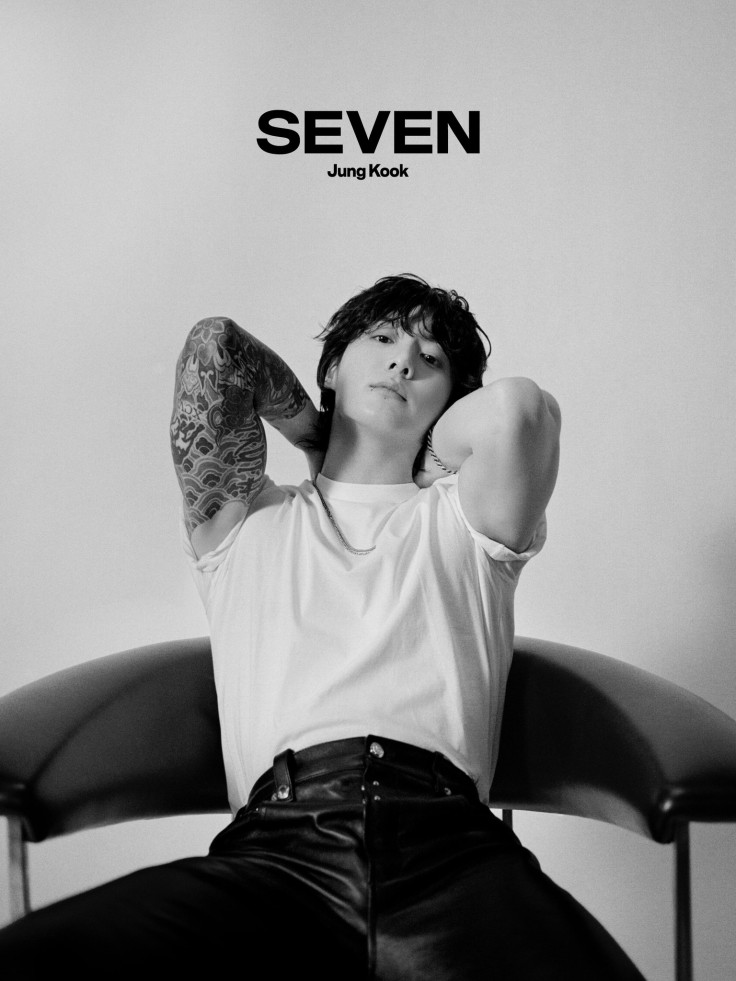 © Copyright IBTimes 2023. All rights reserved.