BTS' V Is A 'Barbie' Fan! Says It's The 'Most Impactful' Movie He's Watched Recently
KEY POINTS
W Korea released a behind-the-scenes exclusive video of BTS' V
It also featured a Q&A with V, who will release his solo album in September
V will grace the cover of the W Korea magazine's September 2023 issue
BTS' V, W Korea magazine's September cover boy, filmed a Q&A video with the publication and was asked if he got to watch any good movies lately.
W Korea released a behind-the-scenes and Q&A video of BTS' V — real name is Kim Taehyung — Thursday. In the Q&A, the 27-year-old South Korean singer was asked about everything and anything he thinks about and likes these days.
When asked about good movies he has seen lately, V revealed that he recently watched "Barbie."
"Seriously, it really is the most impactful movie I've watched recently," the BTS member shared.
This part of W Korea's Q&A video with V was reposted by the BTS fan account @mhereonlyforbts on Twitter and went viral with over 350,800 views, 4,190 reposts, 17,500 likes and 922 quotes.
"[He is a] green flag," commented one fan, while another stated, "He is made for the ladies. Like what, he gets it [you all]."
"That's how [you know you] stan the right people," added a third fan. "Considering 'Barbie' is [a] flop in South Korea due to its anti-feminism agenda, this man is one of a kind," claimed a fourth fan.
"I expected nothing less from a BTS member. We know damn well who we stan," a fifth fan gushed, while a sixth fan commented, "Oh, I am so here for this! Seeing a man understand the impact and importance of a feminist movie is so amazing, and now I love him even more (if that was even possible)."
"Imagine saying 'Barbie' is the most impactful movie while living in a misogynistic country. Korean men should learn from him," another fan claimed.
"Barbie," which premiered in theaters in July, is an American fantasy-comedy film helmed by director Greta Gerwig and writer Noah Baumbach.
The film follows the story of Barbie, played by Margot Robbie, and Ken, played by Ryan Gosling, on their journey to self-discovery following an existential crisis.
According to The Guardian, "Barbie" was a flop in South Korea, "where feminist themes can still be regarded as taboo."
While the film was a box office success in other parts of the world, "Barbie" only sold over 460,000 tickets in South Korea, according to the Korean Film Council, per The Guardian.
South Korean women's rights activist Haein Shim told the outlet, "The word 'feminism' has become a dirty word to a lot of individuals in Korea, and people are unwilling to recognize – and are uncomfortable confronting – the deeply rooted patriarchy that has driven society for so long."
In other news, V is slated to release his solo debut album "Layover" on Sept. 8. It will feature a total of six tracks: "Rainy Days," "Blue," "Love Me Again," "For Us," and the original and piano version of "Slow Dancing."
The "Christmas Tree" hitmaker is the last BTS member to make his official solo debut. But he released solo singles and was featured in several K-drama official soundtracks over the past years.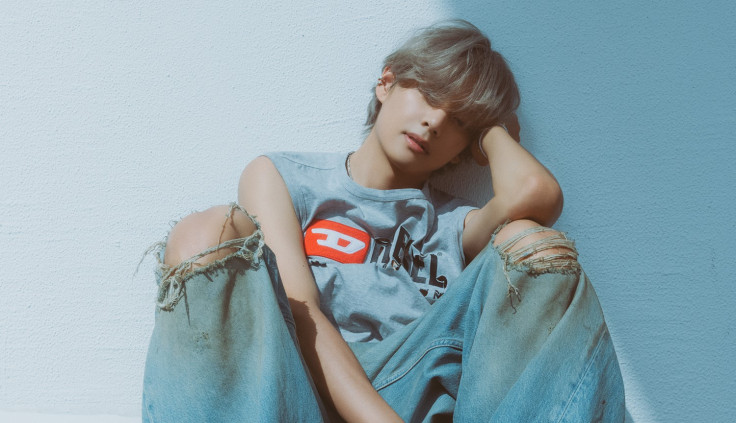 © Copyright IBTimes 2023. All rights reserved.