Caitlyn Jenner Vanity Fair Cover Sales On Track For Best Newsstand Numbers Since 2011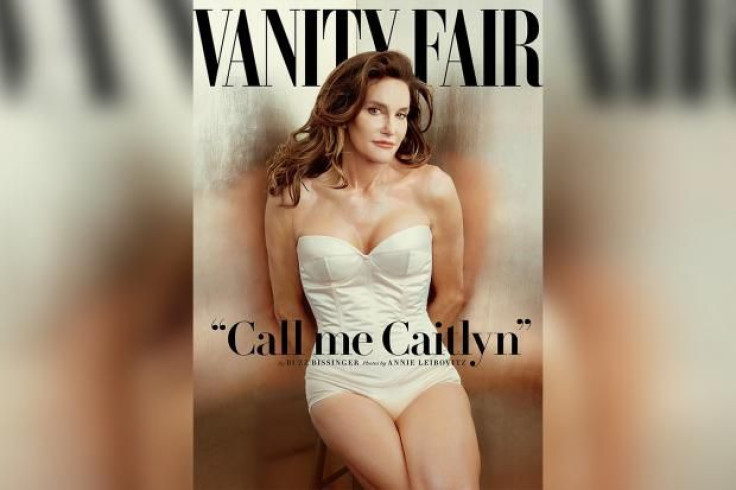 Call her keepsake Caitlyn. Vanity Fair magazine is set to have its best newsstand sales in four-and-a-half years with help from Caitlyn Jenner, the Olympic icon who debuted her new look and name on the magazine's cover last month in one of the viral news events of the year.
The issue is still on newsstands until Tuesday, and Vanity Fair has not released sales figures, but a spokeswoman confirmed Monday that the issue is on track to be the best-selling issue since Johnny Depp appeared on the cover in January 2011. That issue sold 495,000 copies.
Vanity Fair, owned by Conde Nast, pulled off a surprise coup last month when it landed an exclusive feature and photo spread with Jenner, whose gender transition had been the subject of intense media scrutiny. The issue featuring Jenner and the headline "Call Me Caitlyn" debuted online June 1 and hit newsstands June 9.
Official circulation figures from the Alliance of Audited Media won't be available until September.
If Vanity Fair's estimates pan out, the magazine will bring in more than two-and-a-half times its typical monthly sales of 193,107 and more than triple what it sold in July 2014, when actress Shailene Woodley graced the cover. That issue, according to AAM, sold only 134,769 copies.
Viral Chatter, Fit To Print
While impressive, the projection also speaks to the diminished power of the newsstand and its decreasing relevance as a repository of shared cultural events. Jenner's June 1 debut and the accompanying photo spread by famed photographer Annie Leibovitz generated an earth-shattering response on social media. According to Twitter, the event generated more than 1.5 million tweets, and Jenner's newly created Twitter handle surpassed 1 million followers in less than five hours, breaking a record set by President Barack Obama.
All of which raised questions of whether fans would line up to buy hard copies of the magazine when it appeared on newsstands and at other retail outlets days later. Tellingly, in terms of single-copy sales, the issue may not end up placing in the top five best-selling issues of Vanity Fair, thanks in part shifting media habits and an increasingly challenging retail environment.
Retail magazine sales have been slowly evaporating since the mobile revolution, with significant declines seen across almost every category, and publishers large and small have been adjusting their print runs accordingly. According to the Magazine Information Network, or MagNet, the number of magazines sold at retail outlets in the U.S. and Canada fell 14.2 percent in the first quarter of 2015, compared to the same period last year.
MagNet has placed some of the blame on retailers, which are dedicating less prime space to magazines and sometimes exiling their magazine displays to harder-to-find areas within their stores.
Jennifer Aniston, by comparison, had it easy. A decade ago, the "Friends" actress helped Vanity Fair set a newsstand record with 738,929 copies, as AdAge reported, but Aniston wasn't competing with Candy Crush. Comparing today's retail magazine sales with pre-iPhone numbers is like comparing today's broadcast ratings with what they were before cable or the Internet.
Measured by digital impact, however, Jenner's VF debut is unmatched. According to Vanity Fair, in the first 24 hours following her debut, more than 46 million people viewed Jenner's cover story-related content on digital outlets like VF.com, YouTube, Facebook and Twitter. The issue garnered record traffic for the magazine's website, with 9 million unique visitors in the first 24 hours. And the cover post got 7.7 million unique visitors on day one alone.
Fortunately for publishers, retail sales make only a small portion of most magazines' total circulation. As of last year, Vanity Fair had a total circulation exceeding 1.2 million.
Christopher Zara is a senior writer who covers media and culture. News tips? Email me. Follow me on Twitter @christopherzara.
© Copyright IBTimes 2023. All rights reserved.
FOLLOW MORE IBT NEWS ON THE BELOW CHANNELS